Mmmore Raw Treats: "I realised the value of my time"
"I want to give people the option to choose. Some customers don't like having to remember to pay the bill manually. So I'll just turn Ordermentum payments on and they put their credit card details in and pay on placement."
Lenka Porubska, Owner, Mmmore Raw Treats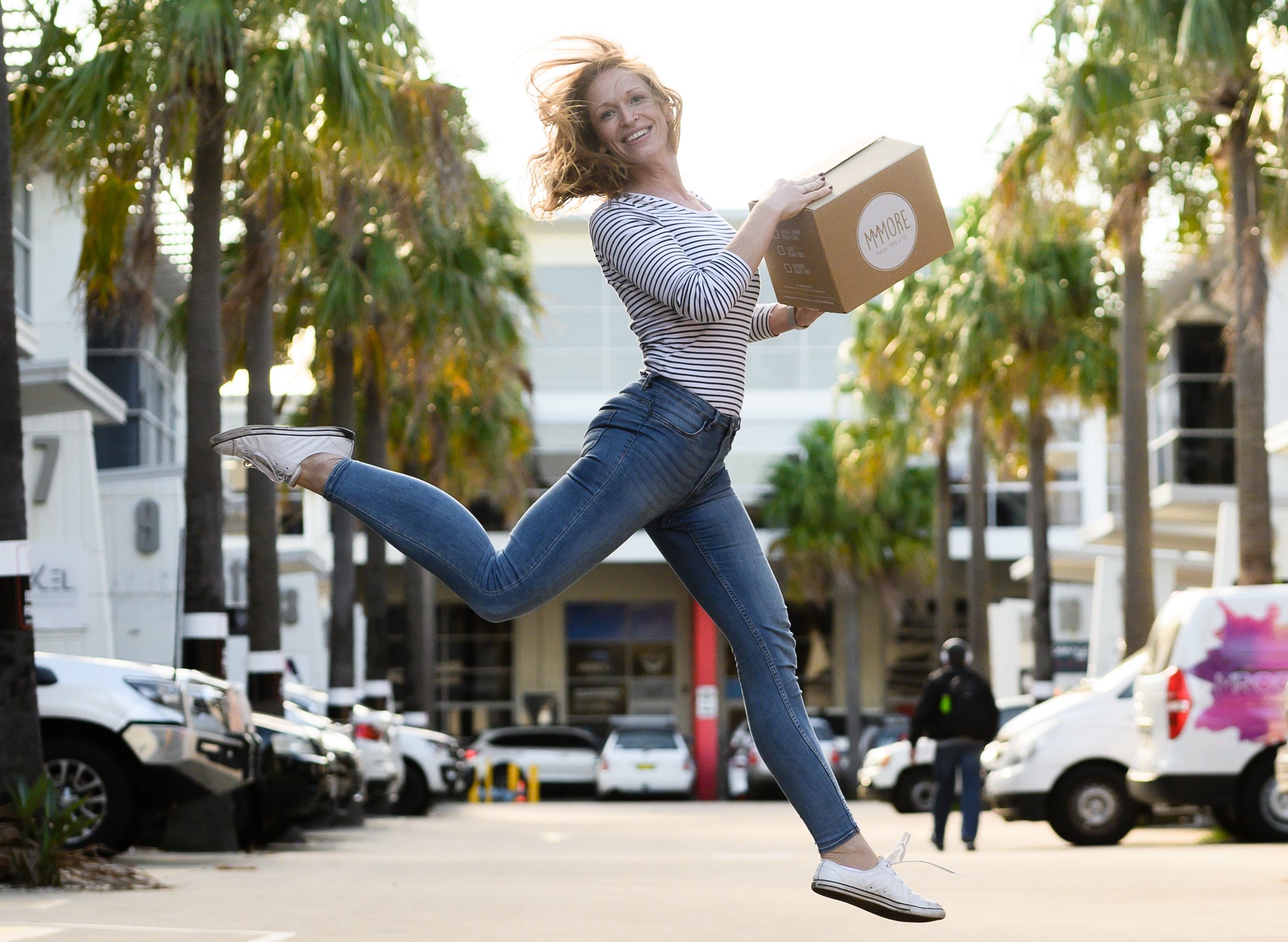 Once upon a time, healthy treats were hard to find. There were no bliss balls, raw slices or sugar-free options at your local cafe - it was cake or bust. Mid-afternoon cravings called for a trip to the office vending machine… unless you were "that weirdo" with carrot sticks. Healthy snacks had a reputation for tasting like cardboard, and most people believed that "delicious" and "good for you" were incompatible.
This was Lenka's pickle. She wanted to indulge her sweet tooth without hurting her body, but couldn't find a treat that ticked all the boxes. So, like any woman with a craving, she took matters into her own hands.
The beginning
MMMORE started small. When Lenka struggled to find healthy, nourishing snacks that also hit the spot, she decided to make her own. Bliss balls, raw cakes and slices were her forte, using clever combinations of cashew and cacao, berries and seeds, vanilla bean and coconut to replicate the chewy, fudgy, toothsome textures of 'naughtier' treats. She filled her raw morsels with the very best nuts, seeds, superfoods, freeze dried fruits and natural, low-fructose sweeteners from ethical sources. After all, this was about her health and values: why compromise?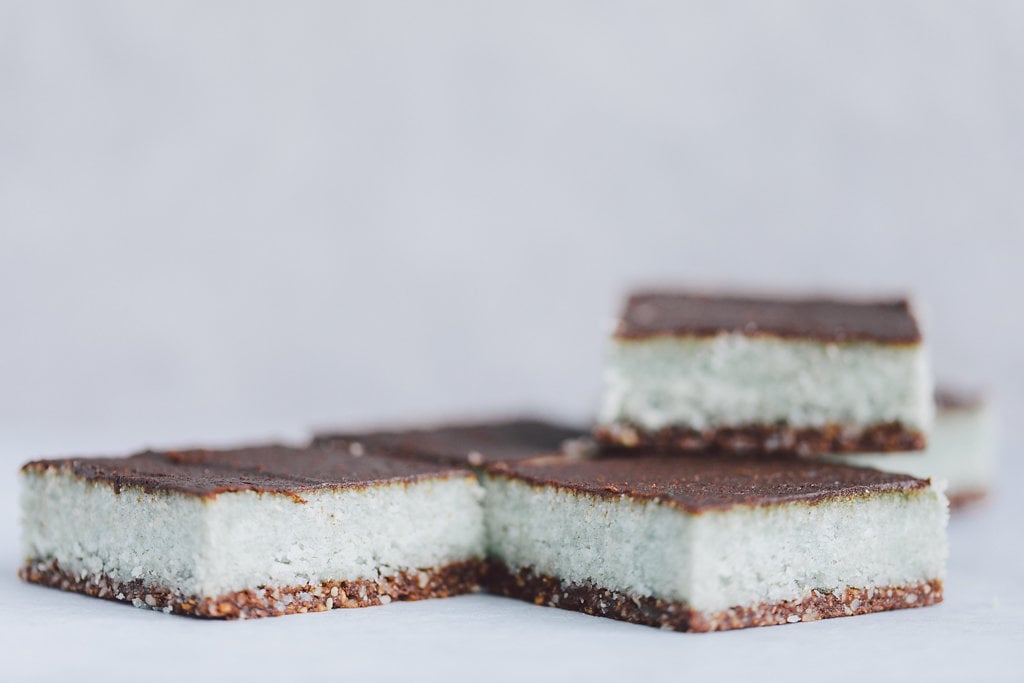 At this stage, her creations were simply for the good of her body, and the happiness of friends and family. She wasn't thinking big. However, her enamoured mates urged her to share the love, making a business of her homemade goodies. "I started by making raw treats for myself and my friends. There was no thought of profit or strategy... it was all about health and flavour. Many people (myself included!) weren't able to find snacks to meet their nutritional and dietary needs, and didn't taste blah. As food lover, I thought that was a bit unfair. Everyone should be able to get their hands on feelgood, taste-good treats."
"My advantage was starting small: I didn't make treats for the masses, and that's why I could source excellent ingredients and craft a high-quality product. Thanks to that, my clientele grew quickly. There was a huge demand for my products because people could taste the love. Suddenly I was working my day job then scurrying home after hours to make raw treats, play with recipes, source ingredients, educate myself about nutrition and talk to people around me to get even more inspiration."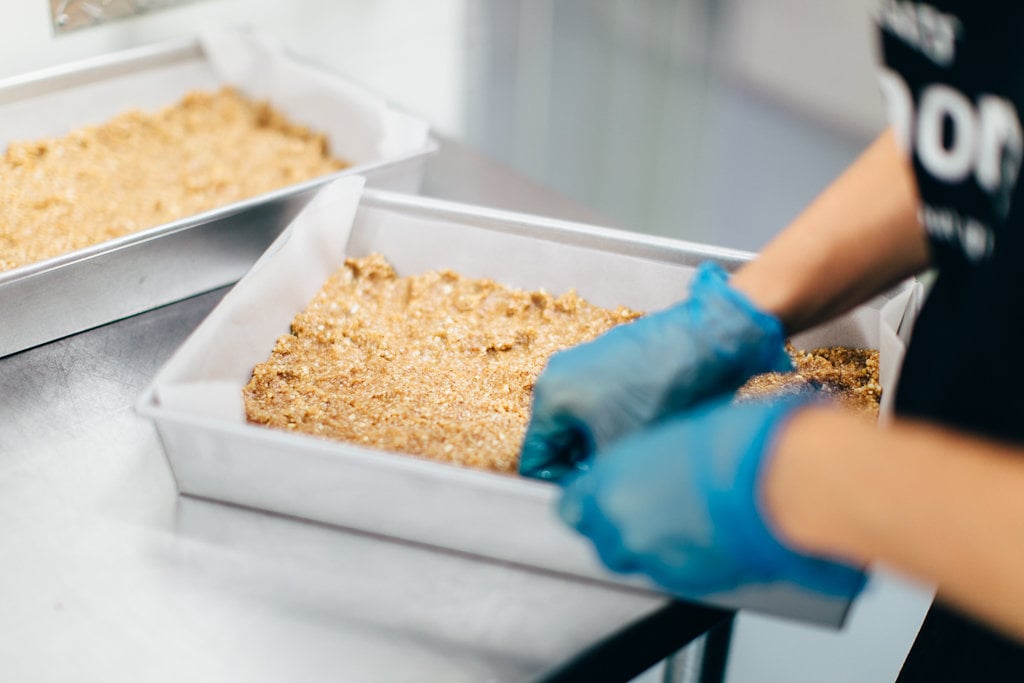 Enter: the cube
When MMMORE started out, cafes and food businesses were hard pressed to find lipsmacking protein balls and flavoursome, healthy snacks. Lenka's raw offerings were ahead of their time, and rewarded in popularity. But as bliss balls became the treat du jour, Lenka was already thinking laterally. "One of my biggest motivations is bringing new, creative and fun things to our customers. When the market became saturated with bliss balls and protein bars, it didn't really bother me… it was just more inspiration to be creative, and march to the beat of our own drum."
Enter: the cube. "Our Power Cubes are an alternative to protein balls. They not only have a unique shape, but also a different texture and are made with premium ingredients - you can really taste the difference. I think the shape and visual appeal of what we eat is important, and people are always commenting that they love the look of our cubies, and that they're perfect for nibbling!"
Lenka's creative spirit and delight in others' enjoyment is what drives MMMORE's ongoing innovation, rather than profits. Fortunately, they're a happy byproduct.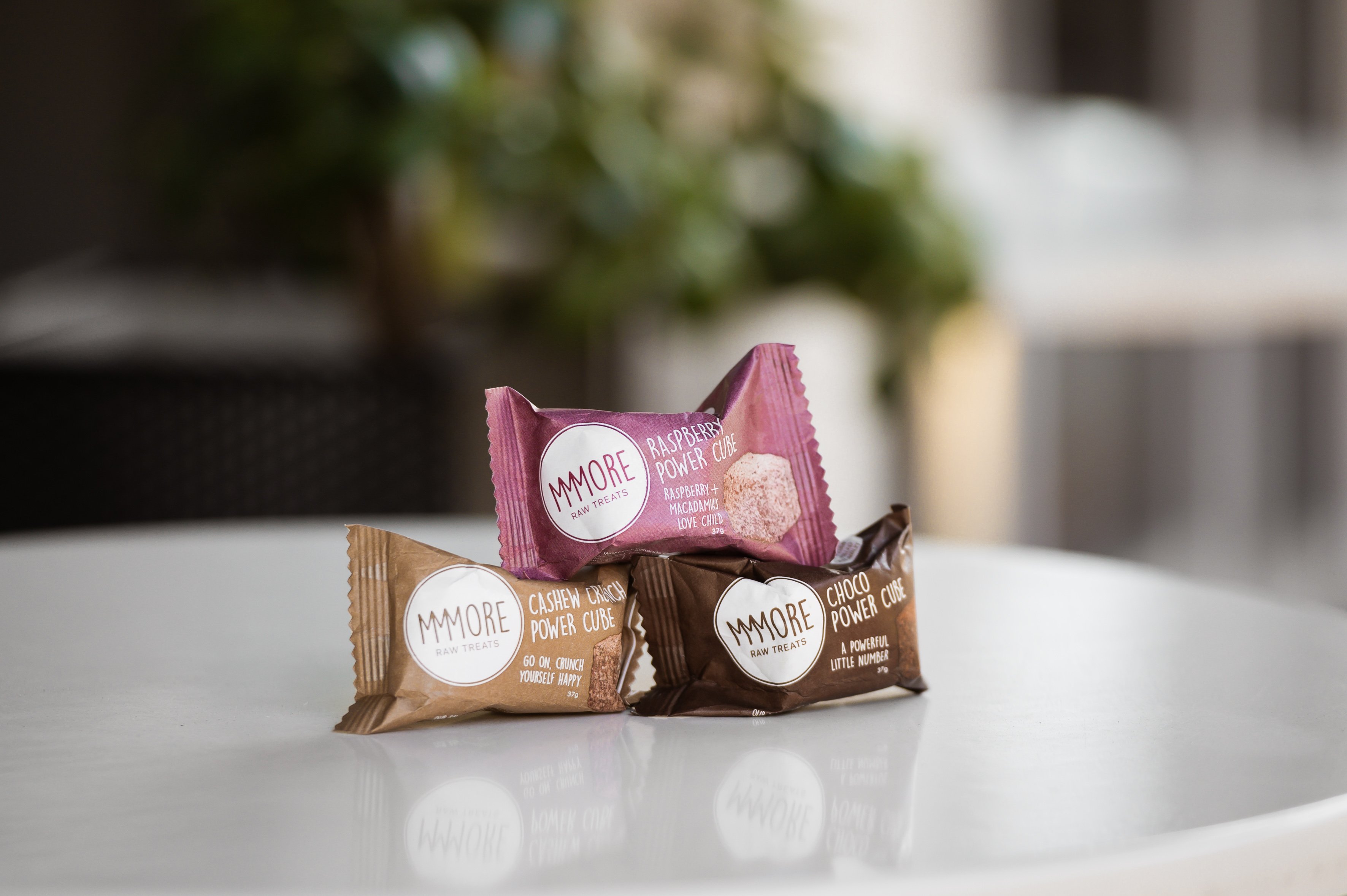 The growth
While the early days were fun and her business grew organically, Lenka faced a common problem: outgrowing her premises. "I wanted to be able to take on bigger clients and grow. I actually stopped going out and approaching clients after a while, because after I put up our website, I was flooded with enquiries. I thought 'OK, there's something in this business and people like my products'. Even though it was a huge blessing, it also meant I had to get serious about things; take a financial risk and step it up."
Lenka found the perfect premises, but the move was tough, relocating her production equipment and stock while continuing to fulfil orders and make deliveries. As well as that, the increased costs of a larger space put the pressure on. "That was my first 'hard time' within the business, when I wasn't sure if I'd done the right thing."
However, her fears quickly disappeared. Within a month of moving, she was contacted by her first major distributor who wanted to visit her premises and see if she had the capacity to meet large orders reliably. "We had just painted the floors, and it looked beautiful. Three days before and I wouldn't have been able to show them our facility." They loved her products and became MMMORE's first national distributor. "And then I knew it was justified. The whole struggle was justified because we needed to go through that to be able to grow and to be able to take on a big client like that."
The environment
MMMORE now works with a number of distributors and serves hundreds of customers directly; a number that's increasing every year. With this growth has come requests for individually-packaged products, presenting Lenka with a brand new challenge.
As an environmentally minded person, she felt uncomfortable with selling products wrapped in single-use plastic. So, after hours (weeks!) of research, Lenka found a fully compostable packaging option that consumers can literally chuck into their backyard compost heap, breaking down in 25 weeks, or 28 days in water. "It's actually made from eucalyptus cellulose. So, if it ends up in the ocean, it becomes food for other animals rather than a choking hazard. It's five times more expensive than plastic, but I just couldn't abide by plastic packaging."
Incorporating her values into the business demanded more thought, energy and integrity, but for Lenka, that's why she does what she does. "Otherwise it feels like you're just doing everything for profit. Of course, any business needs to survive and be profitable, but I just couldn't look at my cubes wrapped in plastic on a supermarket shelf."
Conscious choices are a huge part of her business. Beyond packaging, all MMMORE's ingredients are sourced ethically, processed in a way that minimises waste, recycles packaging and connects with zero waste cafes - fostering a network of like minded, eco-aware businesses.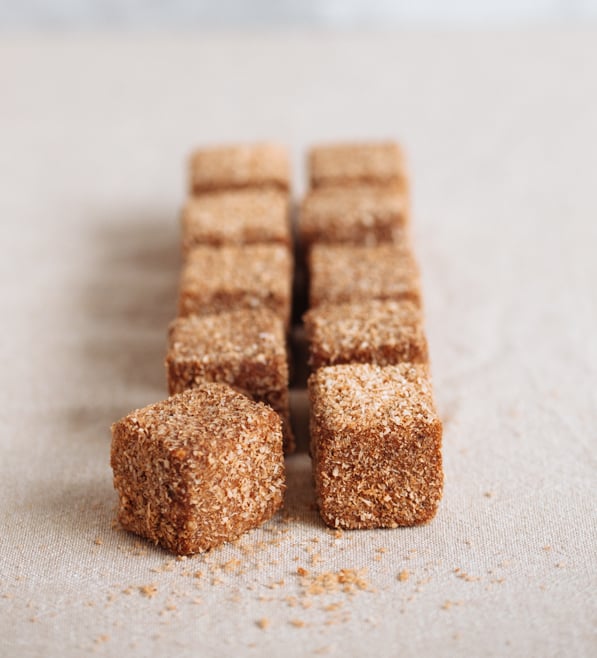 The management hat
When it comes to production, Lenka's biggest challenge is no longer about meeting demand, but stepping aside and letting members of her team take over parts of the business she was passionate about. "It's very challenging. It's easy to think, 'It's my product. It's my recipe. And only I can make it.' But now I see how important it is to step aside from production, take on new challenges and grow not only professionally but also personally."
Growing the business year-by-year has seen cash flow management become increasingly important, with many people relying on MMMORE for wages and income. "I think every small business has challenges around cash flow management. It requires constant attention."
The elegant solution
Cash flow was one of the reasons Lenka turned to Ordermentum.
She is now able to offer a full range of payment options to customers; from EFT payments when invoices are due, to charging credit cards or using Ordermentum's direct debit facility. She doesn't mandate all customers use automatic payment options, but has found that many customers, especially those who don't have dedicated accounting resources, appreciate the convenience of direct debit and credit card payments.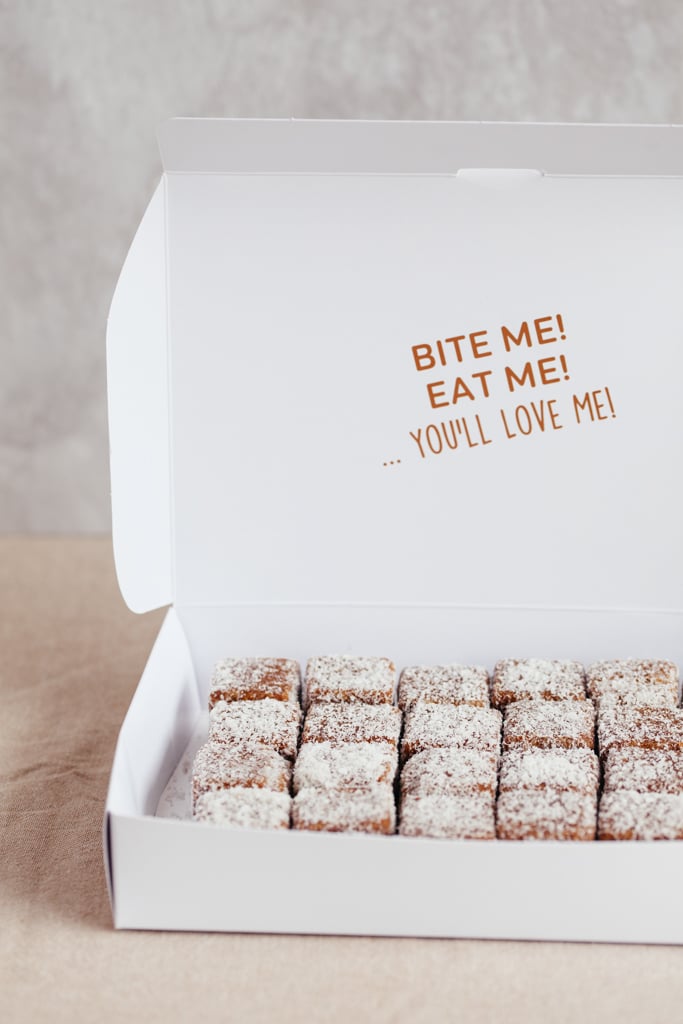 "I want to give people the option to choose. Some customers don't like having to remember to pay the bill manually. So I'll just turn Ordermentum payments on and they put their credit card details in and pay on placement."
Being able to offer a customer-focused solution means she doesn't have to turn anyone away, but can offer alternative business terms to safeguard her own business. "There's a very fine line. You don't want to talk about overdue payments with your customers. And if you have an accountant who can chase invoices for you, that's amazing. But if you are a small business, the job falls to you. And you don't want it to affect that relationship and you also understand how tough it can be with finances and lack of time for other businesses."
Lenka wasn't always convinced she needed Ordermentum. "I felt like MMMORE was really small and I couldn't justify paying to take orders. Why should I pay for this service if people are texting or phoning in their orders? I liked the idea, but considered it a service for bigger companies, not us. But then we got super busy and I realized being on the phone for two hours taking orders for the next day was not the way forward. It was really tedious and time-consuming, and I realized the value of my time, and the relief of having a system that takes that pain and pressure off. Now I couldn't do without it."
Ordermentum delivers, every time!
Is your time valuable? If the answer is yes, you need to see what Ordermentum can do for you. Simply request a free demo to start transforming your business.
---
At a glance
CUSTOMER

Mmmore Raw Treats

LOCATION

Sydney, NSW

INDUSTRY

Healthy Treats