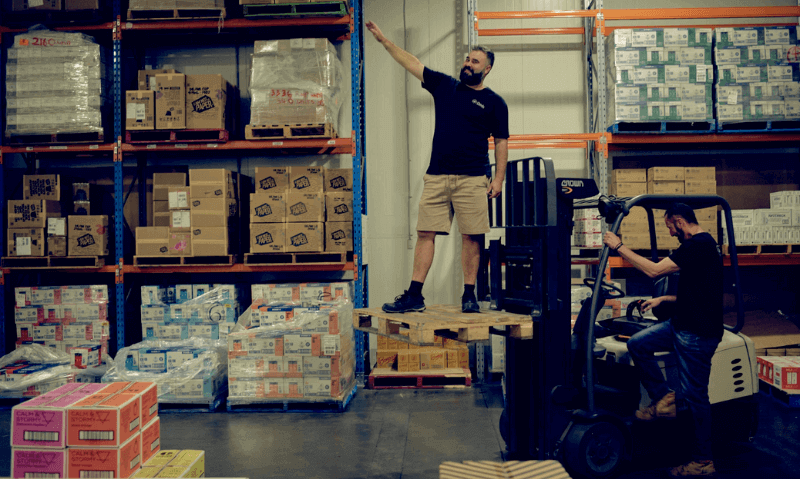 What are the main challenges you've had with scaling and growing your business?
It's expensive to grow a business. Essentially growing for us means more stock, so if we want to take on more stock, we need the cash from our own customers to come in on time, to fund that growth with our suppliers.
Without cashflow we can't grow, and chasing debts is also expensive. Ensuring we have customer details on file means we very rarely need to chase up failed payments. Which means we don't have to pay somebody to chase debt, our overheads stay lower, and that means our product prices can stay lower too, which in turn means happier customers - it's a circle!
Why did you start using Ordermentum?
My first experience was actually being a customer first, on the venue side.
I was using the platform to order from Fleurieu Milk; we were their customer at the time. And I loved it. I was like, this is great because you can just jump on and actually see what you're buying. It's like online shopping, because at the end of the day, people are used to shopping in e-commerce, so why not make the business the same where you can see a picture, you can pick it and you can order it. It's great.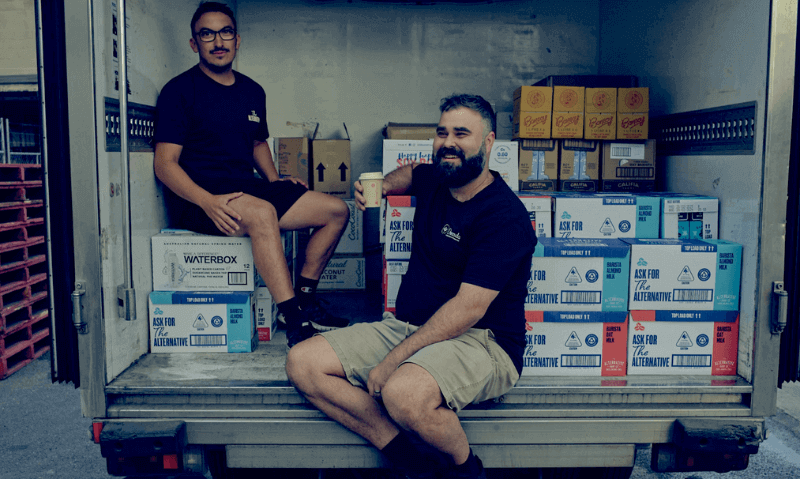 How has Ordermentum made it easier to be a distributor?
Less paperwork. It's streamlined. The functionality is just click and go. The power to pull reports and pull your manifest together and pile everything into groups or regions, tabs, customer groups, picking groups.
You also get a lot of data to play with, so we use that for setting up our delivery runs every day.
A lot of small business owners who sell products started the same way we did, which is like, you get your orders from your customers in whatever suits them, which is like, some of them will write their order on a napkin and throw it out the door and hope that you get it. Some will text, some will email, some would fax if they could.
And then you need to take that information at the end of the day, and make sure you've collected it all and then input it into your invoicing system, which for lots of tiny new businesses is just a spreadsheet.
The data entry workload of taking and managing orders manually like that was just massively reduced. As the volume increases it's just too messy to handle without a system, the chance of introducing errors is huge.
How were you finding the invoicing before Ordermentum?
It was a nightmare.
When I was running the cafe, I'd get home and then have to spend a couple of hours trying to collect all the orders and raise invoices and then also try and make sure you've been paid. It's just a mess. I hated it. It was terrible. So that's improved big time.
How much time would you say that you've saved per day by the invoicing?
With our volume now, if we had to invoice like we used to, it'd be a full-time job.
It'd be at least half a day and then unfortunately, with that comes mistakes that you make manually entering the orders.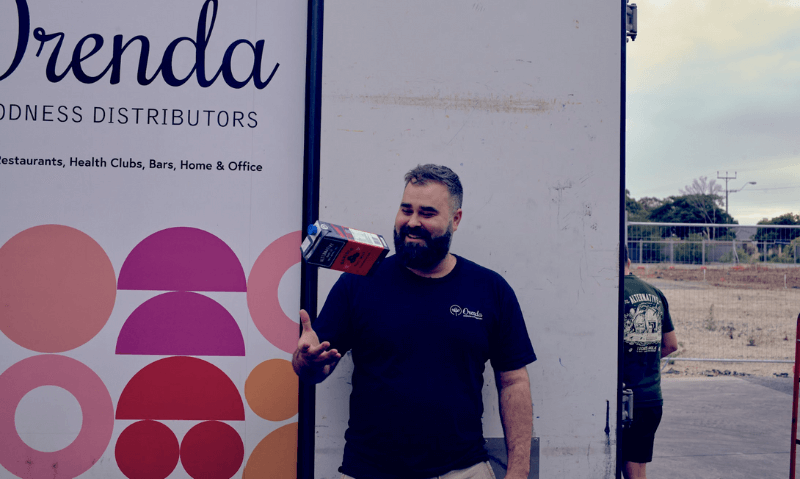 What do you think of the Insights feature?
I just discovered the Insights feature which is just more data that's been pretty handy mainly for our sales rep to be able to get his head around what everybody's ordering.
What do you think of the Digital Catalogue?
Using the Digital Catalogue to use the filters for our orders is great.
Every customer can have properties attached to them and then they get stamped onto every order so we've used that to be able to set up different tabs on our ordering page so that when a customer orders they get filtered onto a specific tab which then aligns with one of our trucks to be packed.
How have you found the support team?
The support people have been lovely. The personalities that we've worked with are great and they're all really keen to help, and we can be really honest with them.
How do your customers feel about the platform?
It's good if they know how to use an online shop! There are still some dinosaurs that are a bit scared of the internet (don't get me wrong we love dinosaurs) but for them maybe it's not so great. But for most part, it's fine.
Are all your customers on Ordermentum?
Yes. Although there would still be some customers that will text orders through like a handful and we have to order on their behalf.
We get the odd one that has their own system in place and they'll send through a purchase order by email. But by and large, they use the platform.
Do you think Ordermentum has helped you grow?
I think back to when I was a customer (venue) on Ordermentum ordering from Fleurieu Milk. It was always easy to order from them, and you could set up a standing order if you wanted to.
This was so different to other suppliers who had bespoke systems or you had to call them.
I can see that by making it convenient for the customer, it's made it easier for us to sell because we don't have this nasty difficult system to use. When a customer sees how easy it is, that in turn helps us grow.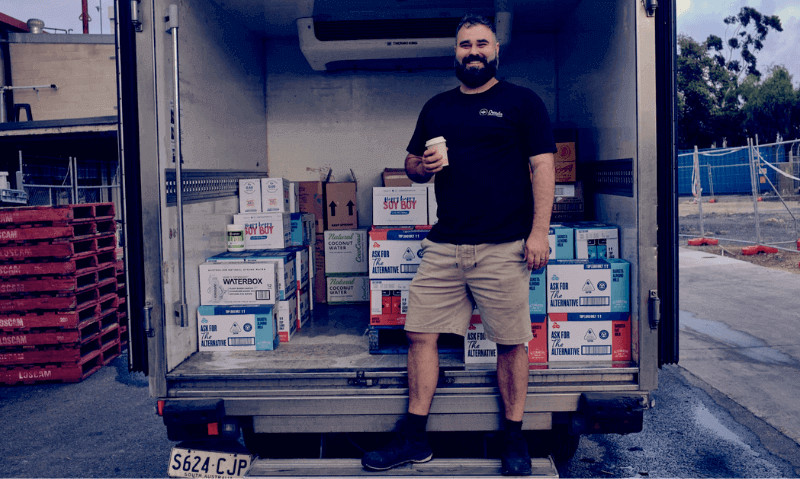 What's it like to onboard customers?
Over the years it has become easier, as the system has improved and built it's reputation in the industry. These days it is quite streamlined. We have an interaction with a customer, and then it's easy for them to scan our QR code, jump on their existing Ordermentum profile and add us as a supplier.

At least in South Australia, Fleurieu Milk did an awesome job with getting their customers into the system years ago (I was one of them!) and we were lucky enough to follow in that wake.
While we predominantly sold raw desserts and beverages back then it was helpful that the Ordermentum system was starting to be more known, but there was a transition period of introducing self-ordering when people were so familiar with the old way of manual ordering and paying by EFT.
What would you say to another supplier that was asking you about Ordermentum?
Simply? It makes a lot of things more convenient, saves time chasing debts and streamlines things.
---
At a glance
CUSTOMER

Orenda Goodness Distributors

LOCATION

Adelaide, South Australia

INDUSTRY

Distributor