What are the main challenges you've had with scaling and growing the business?
I was not working on my business. I was working in it. And then you don't have time to think about your goals or strategies.
A lot of that came from wanting to please our customers and their differing needs/requests, but it was really hard to juggle multiple changes to orders.
I was the bottleneck when it came to ordering because I had to do everything manually, which made it really difficult to scale the amount of customers we could have.
The other issue we were super keen to manage was cashflow. As a litigation lawyer who has worked in insolvency, I was acutely aware not managing cash is often the reason businesses fail. So we made sure we were on top of that from day 1 of our business. If you're not on top of that you're essentially funding another business because they haven't paid you.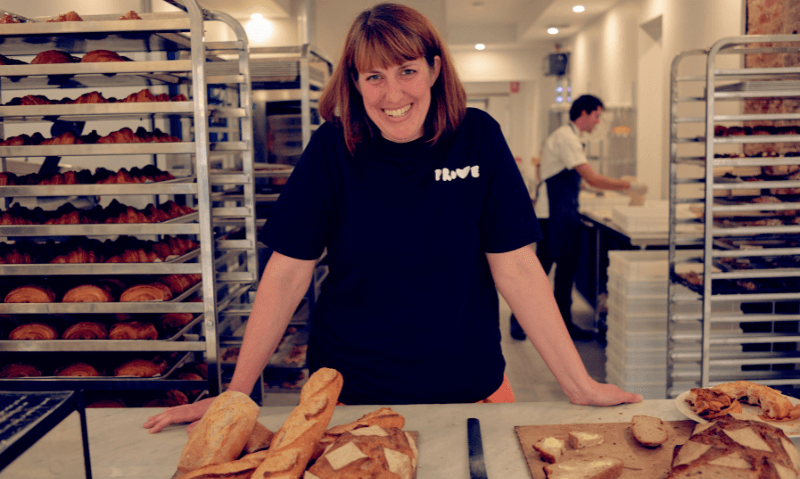 How has Ordermentum helped?
Ordermentum has allowed us to automate our previous systems.
With ordering, Ordermentum has removed me as the bottleneck and allowed us to take on more wholesale customers and grow. We wanted to maintain that really high level of service and approachability and the system allows us to do that on a bigger scale and manage production accordingly.
If people want to make changes to their orders, they can jump in at their end and amend taking control of their needs. We can then see if any changes have been made. If they have any difficulties, we can jump in from our end and support them too. It's a very simple and intuitive system.
All our wholesale customers are debited after each delivery to keep it super simple for everyone. Only the amount that should come out comes out! If someone's got a last minute change, we make the change, and the invoice automatically updates. This saves everyone time and headaches! Sitting around manually paying bills is not a good use of anyone's time. Also, if a customer's accountant needs the invoices, they're all available at anytime on the system. They just need to have access and can obtain them all, again saving me time and allowing them access to do what they need to do at their end without delay!
Why are standing orders so important for Prove?
The nature of our business means we've got daily or every other day orders.
We're aiming for set and forget to make sure it's easy for wholesale customers, but with the flexibility to amend as they need. The benefit to us is that we then know fairly well what our production numbers are for the week and can then staff production appropriately. If someone needs to cancel an order, it takes two seconds to cancel. But if the customer wants to keep going, then neither of us needs to do a thing. It all just happens! Win-win!
So we know what we need in the system from a business perspective and we know what we need as far as a cut off is concerned. If people need to make changes, we can still be flexible on certain things, especially if we're pulling from stock on hand.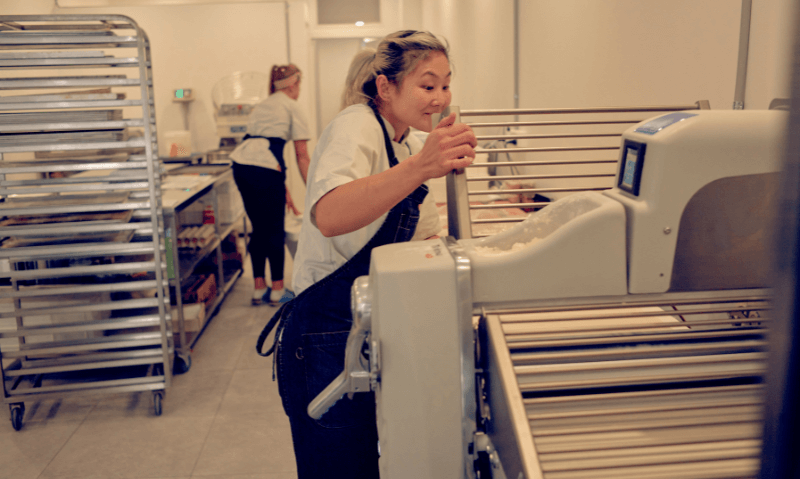 Have you been able to customize the platform?
Yes, totally! What we need hasn't always been straightforward, so if there's ever an issue, I'll message support. For example, our standing orders work differently to other businesses, and we have been able to customise the system with help from our Ordermentum Client Relationship Manager, Sara Azard, she's incredible!
Do you feel like now it has made it easier to be a bakery wholesaler?
Yes, I think definitely we wouldn't have been able to have the growth that we've had without it because it would just be logistically too hard with me managing the orders. I speak to some of our suppliers crippled by trying to keep up with their orders and billing. It's no fun for anyone, particularly as I will often want our payments for suppliers to be automated too!
What do you tell your customers about Ordermentum?
Most of our customers are already on Ordermentum as a customer, so we don't often have to tell them too much. It's mainly managing expectations as to how we may use the system as it's slightly differently to other suppliers.
We supply a number of customers, who are also suppliers of other products themselves. If I ask them 'what's your biggest issue, what takes up most of your time?" They always say they're chasing people for money. And I say, "if you're on Ordermentum, you won't need to do that if they're set up with direct debit."
We now use Ordermentum as a customer too, as our egg and milk suppliers are now on it. It's just so easy from a customer perspective, you can see your order, and payment happens automatically. We still have the piece of mind of reconciling the payments and it all "just happens", as Ordermentum is fully integrated with our accounting system Xero.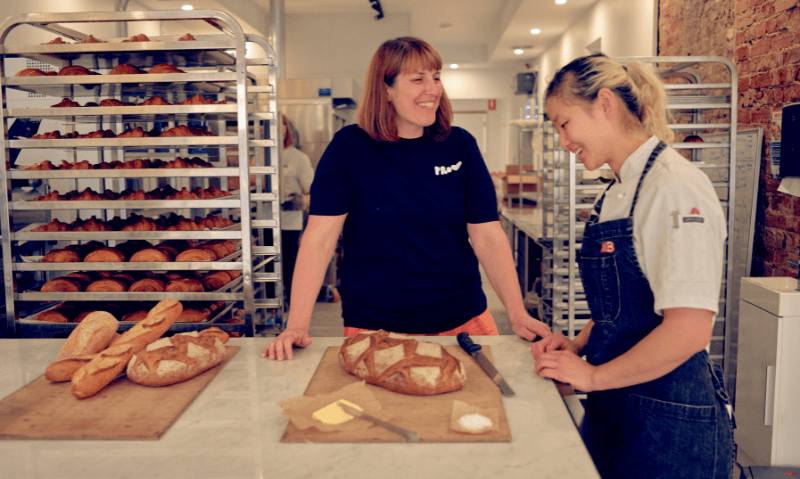 What's your favourite Ordermentum feature?
Standing orders because it's just there. We don't have to think about it. The customer doesn't have to think about it. It's a win-win. It's easy. If it needs to be canceled, there's no downside to that. But otherwise it's there and it's ready to go and it's super easy. It's such a basic obvious thing.
The direct debit feature is also a must for any small business.
When other suppliers say they can't receive payment on delivery because all their competitors give terms, my response to that is, "I can't go into a cafe and say, oh I might come back in a week or two and pay you then?!" Of course not, so don't expect it of another small business!
Was there anything about the platform that surprised you?
Prior to having looked into it too deeply, I hadn't appreciated that we could automatically generate the run sheet for the drivers. So that is quite handy.
What was invoicing like before Ordermentum?
In a word, "painful"!
As we sell a high turnover, high volume perishable product with daily delivery, invoicing took up a lot of my time. I would often wish I had just one product to sell with monthly delivery!
My heart would drop when customers rang to amend as I knew it would take so much of my time to amend the invoice, update the production sheet and then cross check it all! So the time really adds up!
How much time have you saved per week since Ordermentum?
I would spend the whole of Friday getting all the next week's invoices up to date, so I would have saved easily a day per week.
How much have you been able to grow over two years?
When we started we would have had ten to 15 customers. Now we've got in excess of 40.
I would say we've easily been able to double our growth since December 2021 when we first started using Ordermentum. It allowed us to increase quite significantly, and then it allowed us to add more employees in the production space.
And if we didn't have the platform, we wouldn't have been able to add bread, which in turn allowed us to add another two people.
What would you say to anyone considering using Ordermentum?
I think customers would benefit mostly from the automation of the orders and the payment system because it just saves time. We have our own suppliers too, and I don't have time to sit there and pay everyone's bill - and now I don't have to!
I'd also say don't be too concerned about the cost because it's an off the shelf customizable solution that will free you up to be able to do what you want to do in your business.
I've had conversations with people who say, "I don't know if I can justify the cost."
My response to that is, "can you afford not to do it?" I think if you can move everyone onto the system and ensure that they've got their payment details there, you'll be significantly freed up to work "on" your business.
Want to see how Ordermentum can transform your business? It's so easy - just request a demo now!
---
At a glance
CUSTOMER

Prove Patisserie

LOCATION

Adelaide, South Australia

INDUSTRY

Bakery