It's the end of the month - you invoiced your customer several weeks ago, but you're still waiting for payment. You know you need to start the chase but that means wasting more time making the dreaded overdue invoice phone calls. This isn't why you got into business!
Chasing customers for unpaid invoices is an unavoidable chore in early-stage businesses. In fact, according to an investigation by Xero, small business owners spend 10% of their day (that's two days a month!) chasing delayed payments. Whilst it's a commen problem for businesses, you shouldn't have to lose sleep over late payments as there are a number of ways you speed up your payment collection processes.
Let's begin with our favorite:
Provide your customers with different payment methods
One of the most common reasons customers don't pay when expected is that they don't have the time. Like you, your customers are business owners with a thousand things on the to do list. One of the things that often slows them down is that they don't find your payment options convenient. Hence, it is crucial for you to offer a range of payment methods. If you're only letting customers pay invoices with a bank deposit, for example, chances are most of them say 'OK I'll get to that later when I've got some spare time.' And, you guessed it - later never comes around as they are always busy!
More convenient payment options will not only maximise your sales, it will also help your customers get their payments in without the hassle. In other words, no more chasing late payments for you.
According to a survey from independent firm YouGov, 50% of regular online shoppers said they would cancel their purchases if they don't find their preferred payment method available. In the same survey, 40% stated they would choose to buy items from merchants who offer various payment options rather than those who only offer one payment method. Even though you're selling B2B, you're still dealing with people who want an easy, convenient way to pay.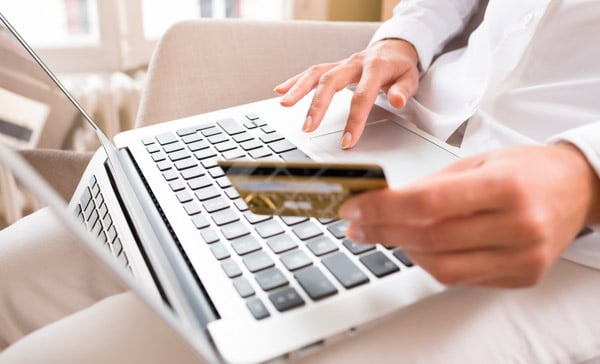 When it comes to the specifics, business should allow bank transfers, cash on delivery (C.O.D), payments through all major credit/debit cards and direct debits. Online payment is another option that is good to have as it's fast and reliable.
Allow your retailers to pay online
Online payment is a game-changer for businesses looking for a cheaper and faster way to collect payments. Accepting online payments simplifies the entire payment process and makes it more convenient for your customers to pay.
To be able to accept digital payments, you must first integrate an online payment system into your website. These systems work with banks, allowing your customers to pay using their preferred credit card or debit card. PayPal is a great example - it has become one of the world's most trusted online payment solutions - with thousands of e-commerce websites and retail companies using it to accept and process credit/debit card payments. It's a great fit for businesses on a low budget that need a faster and safer way to collect customer payments.
Keep in mind, however, that not everyone can place payments via PayPal (due to location restrictions). So it's better to look into alternative providers. Here are some of our favourites:
Most of these providers will be pretty easy to set up, but you may need a developer to embed them in your website for a good experience for customers (which is important if you are trying to make it more convenient for them to pay).
Alongside online payment systems, mobile payment apps can also help guarantee you'll get paid on time. Most of the online payment systems have mobile versions. For instance, PayPal has the PayPal Here app, available for both iOS and Android devices.
Accepting Direct Debit Payments
By far and away, accepting Direct Debit payments is the best way to get paid on time. You only need your customers to authorize you once when they first start ordering from you, and they will be automatically charged when they make an order (or when their invoice comes due).
There are also quite a lot of regulatory/compliance rules to be legally allowed to take Direct Debit payments. These include proving to your bank that your business is financially stable and has good fraud controls to protect your customers. Banks often have high thresholds for approving businesses - typically they have to be pretty large, which can make this option tricky for small businesses. There are also a number of behind the scenes steps and processes to put in place to complete the transaction. This is why it is most common to use a Direct Debit intermediary or service that process payments for you (much like how Stripe and Paypal process credit card payments for you).
Use a reliable ordering and payments platform
If you want something that allows you to add both credit card and debit card as payment options, look for an online ordering and payments platform. These platforms not only process your orders for you so you have them all in one system, but they also let you provide your customers with multiple payment methods - online, through their tablets or mobile devices or automatic behind the scenes. An online ordering and payments platform will automate and streamline your payment process to give you back the time you need to do the things you love most.
Among the many web-based ordering and payments platforms you could utilise for your business is our very own Ordermentum. Our tool comes with a range of features that can help you collect payments automatically, so you won't need to chase customers for unpaid invoices.
Instant payments: Our ordering and payment platform has an instant payment solution that charges your customers automatically by credit card, direct debit, or according to the terms you have agreed. Having such feature not only makes it convenient for your retailers to pay you but also guarantees you will get paid on time, every time.
Automatic invoicing: Ordermentum automates the invoicing so you never have to spend time manually sending invoices again. This feature is super simple - after receiving orders from your customers, an invoices will be emailed automatically. Even better, the app integrates with top accounting platforms, ensuring your data is always up-to-date.
Flexible terms: In Ordermentum, the payment terms are flexible. You can set terms depending on what you and your customer prefer - upfront payment, 30 days, or any date you choose. You can also tailor payment terms to each retailer. Simply choose the due date (for example 7 days after delivery) and their card or bank account will be charged automatically on that date.
If you want to see how Ordermentum works and how it can help you get paid on time, you can request a free demo here.
These are just four of the easiest ways to collect payments on time from your retailers. When deciding which option to take, always consider the needs of your business and how you can make it even more convenient for your customers to settle their payments. Remember, when it's easier to pay, people will pay without delay.
Want to read more business advice from us? Check out our resource library here.