Setting up and running a coffee shop of your own will never be an easy job. We get that. Aside from the branding and the endless paperwork that you have to make progress on, there are also other challenges that you will face, which has seen many a new cafe fail, or at least fall short of the success it's owner was envisaging.
At Ordermentum, we don't want to see your beloved cafe struggle so here are our best tips to help you understand the biggest challenges new cafes face and how you can address them.
Let's start off with the most common one:
Providing excellent customer service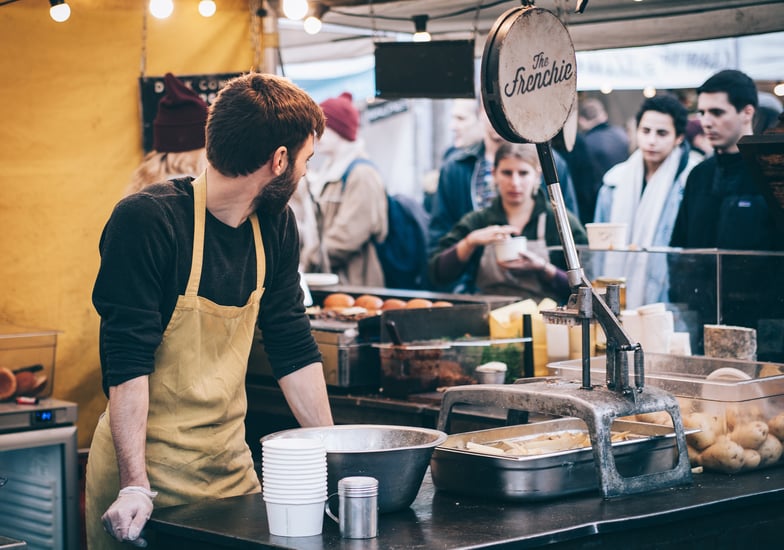 Remember this: customers don't just rate cafes based on how the baristas makes coffees or how good that bacon and egg roll is. With so many competing cafes they could go to, your customers will also be looking at the overall service of your establishment. This then means that you need to ensure every experience inside your cafe - from the seating and reservation procedures, placing orders, how fast the food comes out, how polite and helpful your staff are, right up to payment - is seamless and "world-class". There's nothing worse than sitting down at a cafe, then waiting 15 minutes to even place your order, let alone receive it.
Our tip:
Simplify things for your customers. Make it fast and easy for them to get in, get seated, place an order and pay. It's not just about friendly service - remove any unnecessary hindrances to getting what they want.
With the increase in online and pre-ordering tools for cafes and restaurants to take fast orders, you have no excuse not to make it seamless. Don't forget to make use of a responsive, user-friendly website for a convenient browsing experience and take the same principles as in person: make sure there is nothing that gets in the way of a fast, simple, easy ordering process.
Offering the right menu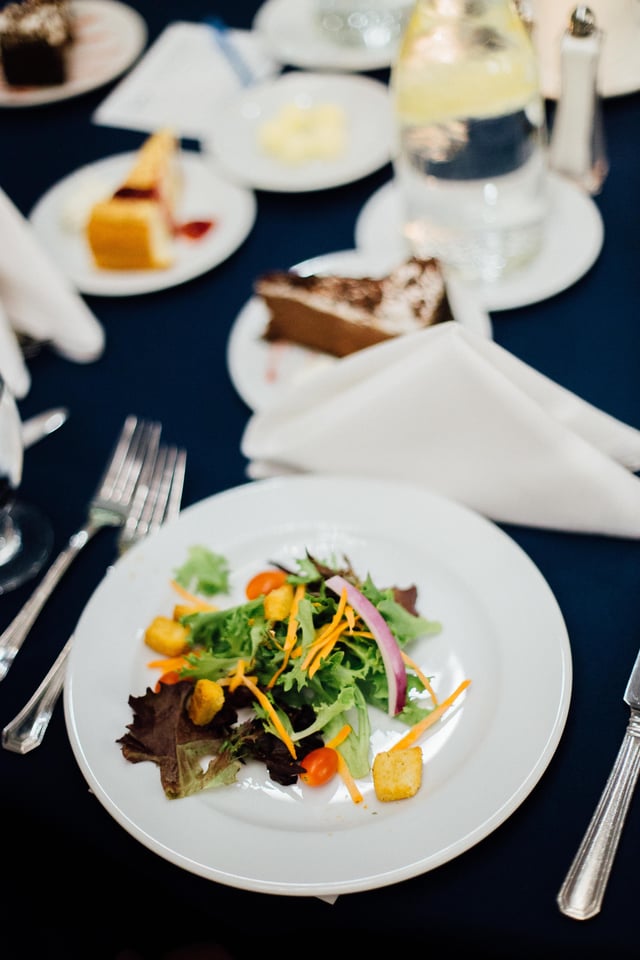 With so popular restaurants and in-demand coffee shops in Australia, why would a customer choose to go to your cafe?
The location of your cafe can be a factor but so is the food and the beverages you're offering. Simply put, you need to have the right menu for your customers. Getting it right, however, isn't simple as it may seem. It's really tricky, actually. Give them too few options? They might be less satisfied. Give them a wide selection? They might be too overwhelmed. Striking the right balance can feel impossible!
Our tip:
Do your research. Talking to your target customers and asking them for feedback is the antidote here. Have a quick and informal chat with them so you can understand their tastes and preferences. You could ask for comments through your social media accounts, too! Or maybe send out some comment cards so you could finally design that perfect menu.
Ordering supplies for your inventory
So you have your menu figured out, and your coffee shop now provides a world-class customer service. Cheers to that! But remember that all of this will be useless if you don't have enough supplies in stock. The solution? Get everything you need from your supplier ahead of time. Though again, this is another aspect of running a cafe that can be harder than you'd expect:
You have a bunch of suppliers to contact;
Their order placement processes are too complicated;
You're busy
Our tip:
Invest in an order management system. Technology is on the rise so why not take advantage of it? Order management platforms simplify the ordering process and give you the power to place your orders through a smartphone or tablet app within minutes.
There are even ordering platforms that let you update your orders easily or set your standing orders to be automated. Now whether you're busy or not, you can finally get everything you need from different suppliers in a single place, at a time that suits you.
Marketing your Cafe
Building a brand can be easy, but promoting it? We don't think so. Especially if you don't have enough experience in marketing or don't have proper tools or big budgets. Without a smart strategy you could be wasting money or affecting your business' profits because you aren't wooing new customers.
Our tip:
Build your online presence. Digital marketing is a MUST nowadays and it's one of the cheapest ways to promote your business. Create clever social media campaigns to earn that "internet fame", or have a cool website where people can discover your menu and all your promotions. Getting the right bloggers and social media influencers to review your cafe can make a huge difference - and often at the low cost of a free meal. Speaking of promotions, offering discounts, promos, and loyalty plans are effective marketing strategies, too.
Achieving business success consists of pure hard work and knowledge. Yes, there are hindrances and challenges that make it a hard slog but, stay with us on this:
As long as you completely understand these challenges and you have your eye on your goal, you will surely reach your destination.
For more F&B business advice, check out the tips and guides on our blog.