So, you've finally decided to exhibit at a trade show - that's a smart move! Events like big trade shows and major conferences are usually attended by hundreds or thousands of visitors and professionals who are likely in the same industry as you. So, it's the perfect place to create a solid database of potential customers and make new business connections. Remember, each trade show attendee is a lead that can be turned into a sale over time.
So, how do you actually capture leads at a trade show? Most businesses nowadays choose to use technology like mobile applications and badge scanners to get the visitors' contact details instantly. There are also other effective methods you can use. Here are six of our favourites:
LEAD CAPTURING TIP #1: PREPARE A GOOD LEAD GENERATION PLAN
Before getting started, you need to determine what it is you want to achieve. It's important to set up your main goals and know what kind of leads or how many best-quality leads you want to capture. Your objective could be to increase awareness about your products and encourage your booth visitors to sign-up for free samples. When establishing your lead generation goals, think of ways you can achieve them. Don't forget to keep your plan as realistic as possible.
LEAD CAPTURING TIP #2: CREATE BUZZ ONLINE
What we call "pre-event tactics" must be included in your lead generation plan as well. These tactics are marketing efforts you could do ahead of time in order to meet more prospected customers during the show. For example, creating buzz on social media and your website. You may start by posting about the upcoming event and letting your followers know you'll be there to exhibit. You could even use event hashtags to reach a wider audience online. Check out these samples: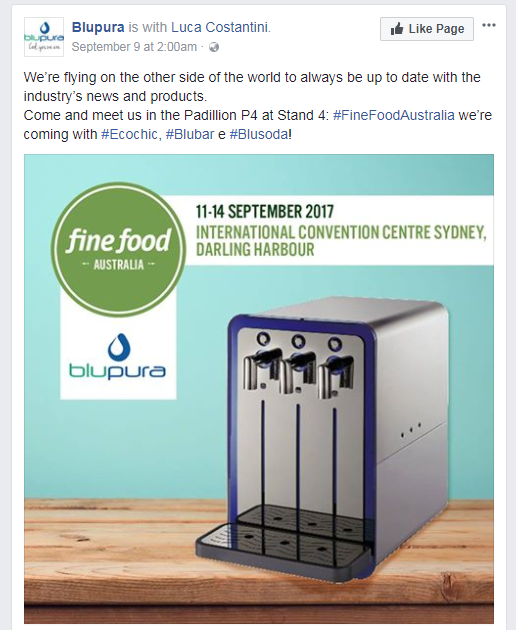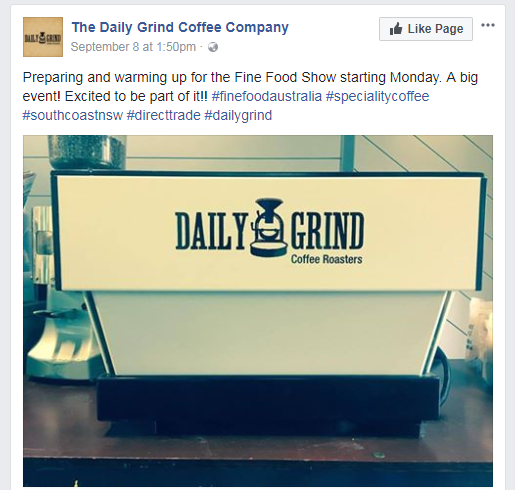 LEAD CAPTURING TIP #3: CONTACT YOUR CUSTOMERS, PARTNERS, AND SUPPLIERS
Another pre-event tactic that works is reaching out to your current clients or to the prospects currently in your database, in advance. Have your team call these contacts one by one and ask if they're interested in scheduling a meeting with you at the show. Sending a series of emails to remind them of the upcoming event and why they should drop by your booth is a good idea, too.
Apart from contacting customers and partners, you might want to reach out to VIPs as well. And by VIPs, we mean your biggest clients and retailers. Think of ways you can prioritise them during the trade show. If you have the budget, you can even host an after-party drinks or celebration with them. That's a great chance for you to strengthen your relationship and discuss future collaborations.
LEAD CAPTURING TIP #4: MAKE YOUR BOOTH STAND OUT
Never underestimate the power of your booth's design. Sure, your stall can't literally capture best-quality leads, but designing it in a way that will stand out from the rest and can be seen from anywhere? That will let you lure attendees that can potentially become future customers.
Make your stand "welcoming" enough so trade show visitors will be interested in stopping by your space and hearing more about your offerings. The trick here is to just provide your booth visitors with nothing but essential information and a memorable event experience.
LEAD CAPTURING TIP #5: ROLL OUT FUN GAMES AND ACTIVITIES
Speaking of memorable event experiences, you can also host fun games to give your booth visitors a good time. Most attendees are eager to share their contact information when they're having fun or if they know they could win something. One suggestion is to have a raffle and give away a prize - like free baked goodies or gift certificates to your store. All they have to do is fill out your card and then drop it in a fishbowl on your stand. You could also prepare a registration form and let your booth attendees win some sort of "treats" after signing-up.
LEAD CAPTURING TIP #6: LEVERAGE TECHNOLOGY
You may be thinking now, "manually entering all the contact information I capture into my database is a lot of work". Well, you're right. That's why it's also essential for you to incorporate technology into your trade show set up. Digital tools automate the processes that require too much time and manual work, such as gathering contact details and uploading them one by one to your CRM.
There's a wide selection of lead generation mobile apps, digital contact forms, and lead scanners nowadays. Lead scanners are common in trade shows and other similar events. By scanning the attendee's badge, you can immediately capture his/her full name, company, and contact information. Even better, they can automatically transfer all the collected details into your system, so all you have to do is follow-up with the visitors individually after the show. Keep in mind, all your lead generation efforts will be put to waste if you don't follow up!
Now it's your turn to share! Have you found our six lead capturing tips effective? What are the other strategies you use when it comes to seamlessly collecting contact details at trade shows? Let us know below.
In the meantime, if you'd like to read more business advice and insights from us, visit the "Business Advice" section on our blog.