Is 'Hyperlocal Sourcing' Worth The Hype?
Growing different ingredients on site and using them in your menu or selling them directly to your customers is one of the newest trends that's sweeping the entire food service industry. They call it the 'Hyperlocal sourcing'.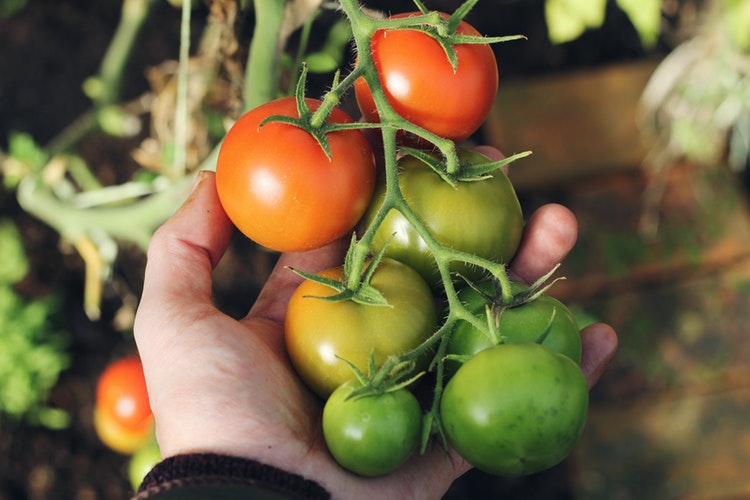 Have you ever prepared a green salad or a vegetable dish made with produce straight from your garden? Or a seafood meal made with a freshly caught "catch of the day"? Tastes different doesn't it?!
Well, all over the world the food industry is seeing a huge boom in the popularity of 'Hyperlocal Sourcing'. A growing number of restaurants, cafes, and food stores are embracing this concept with most of them maintaining their own backyard mini-farms and rooftop gardens to grow herbs, fruit, vegetables, and other ingredients. But where exactly did this idea of hyperlocal sourcing come from?
The popularity of hyperlocal sourcing and restaurants growing their food on site was influenced by the small-scale, subsistence farming concept, where individuals produce only enough for

their families and

friends without using big machines or expensive fertilisers. Not only is this technique more

environmentally

sustainable it also means that they are spending less

money

and resources to

grow

produce.
These same benefits are what makes the hyperlocal sourcing concept a hit for chefs and restaurateurs alike. By growing their own produce on site or sourcing it from local producers they are saving money, relying on fewer outside resources and running a more environmentally friendly operation.
Not only that, it also means full visibility over their produce, too. They can monitor the entire process, from production to preparation. And it means that they know more about the ingredients they are using in their dishes which enables them to better answer customers' food-related questions since they fully understand each ingredient and know exactly where it came from.
Additionally, hyperlocal sourcing reduces food waste. Growing fruit, leafy greens, and herbs on site means that the produce can be harvested and then used immediately. It gives a completely different taste and experience to using produce delivered from further afield.
Simon Ward of loveFOOD.com says, "With more people looking at provenance and 'food miles' when they both shop for food and eat out, restaurants that grow their own ingredients can benefit hugely from this trend. It allows them to present seasonal food at its freshest, from garden to plate in a matter of hours, and it's also cheaper too."
More importantly, the practice helps chefs experiment with new flavours and come up with exciting recipes.
AUSTRALIAN RESTAURANTS EMBRACING HYPERLOCAL SOURCING
Owner and renowned restaurateur Danielle Gjestland of Wasabi in Noosa grows most of her Japanese and non-Japanese produce at her own farm in Honeysuckle Hill and she maintains that 80% of the ingredients she uses at Wasabi come from that farm.
"We're cuisine specific which makes us ingredient specific," Gjestland says. "We grow daikon radishes. If we were to order these we'd just get the radish. Instead we grow them and we can use the leaves around the base in a pickle, the flowers as a garnish and the ones that don't work out we let go to seed and use the seeds which are crunchy."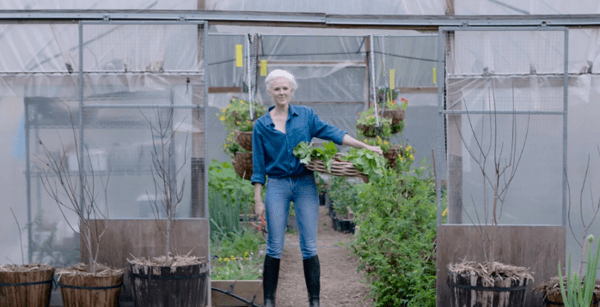 Danielle Gjestland of Wasabi Restaurant
The well-known chefs behind the Quay restaurant in Sydney and the Brae in Victoria have also been growing their own ingredients for their restaurants for years.
According to Terry Durack, chief restaurant critic for The Sydney Morning Herald, "it's also part of the staff training. Chefs at Attica, Brae and the Three Blue Ducks cafe at The Farm in the Byron Bay hinterland all spend part of their roster gardening; it is now seen as part of the pre-cooking process."
The concept of hyperlocal food sourcing is taking the restaurant industry by storm and with all the benefits it brings both from a flavour and finance perspective we can safely say that it is definitely worth the hype.
If there are opportunities with your wholesale food business to grow your own and you're keen to embrace the hyperlocal trend then just remember to start slowly. The use of soil-less gardens or the idea of hydroponic or aquaponic cultivation can be complicated so start with simple produce like lettuce, potatoes, tomatoes or herbs. These are easy to grow in wooden pallets or even buckets so you don't need to outlay for expensive garden beds. Also, be patient. Becoming a hyperlocal operator won't happen overnight!
More industry trends like this when you visit our blog!
---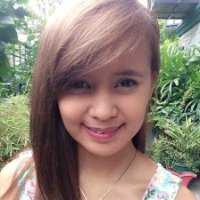 Written by
Avlya Jacob
Avlya Jacob is a content writer at Ordermentum. When not working, she enjoys writing online novels and spending time with her husband.
---