Savoury croissants, automation, ruby chocolate and sour flavours – a new year calls for new experiments. In 2019 we expect bakers to take up the challenge and reinvent classic recipes.
The popular know-your-farmer and health-conscious movements are only growing in popularity too, so start talking to your supply chain and prepare for the most exciting year yet.
Here are 10 trends we expect to rise in 2019.

It's all about bread
| | |
| --- | --- |
| | Bread is back, baby – Facebook's 2019 trends report says so (and the social media giant has the data of hundreds of millions, so we'll take their word). As our society becomes more knowledgable about nutrition, food fad diets recently deemed "unhealthy" are being reinvented by taking them back to their roots. In the US it's led to a growing interest in alternative flours like spelt, rice flour and even ancient grains, such as einkorn wheat. In South Australia a couple of local bakers are trialling 15 heritage crops and ancient grains in an attempt to bring more flavour to their loaves. Global food start-ups are innovating on the carb staple too, trying new processes like slow natural fermenting to create bread with lower GI. |
In a photoshopped and mass-produced world, the rebels craft something imperfect. Just like a school bake sale or sweets made by grandma, cakes and baked goods with a natural, made-with-love look are becoming popular. Why? People are short on time – rather than bake, they buy. And no one wants to turn up to a friend's dinner party with a tasteless cake topped with fake cream and glacé cherries. The focus will be on flavour in 2019.

Vegetable Bread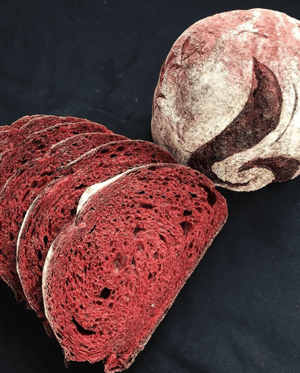 It used to be just mums slipping secret vegetables into meals, but now the bakers are in on it. We're starting to see an extra serve of vegetables added into breads, wraps and other savoury staples. The natural colours from spinach, beetroot and carrot are proving popular ways to get an extra bit of vegetable into the diet while creating a vibrant loaf of sourdough or jazzing up a simple salad or sandwich slice.
Image: Kelly Kong via Instagram
Automation City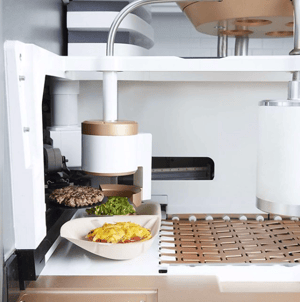 What does food business automation look like in 2019? There's a robot that can make 350 gourmet burgers in an hour and a coffee kiosk that makes a specialty latte and waves you goodbye. Automation exists in the baking world right now – from software that helps streamline your accounts (like us) through to factories baking in bulk. But will 2019 be the year automation meets the customer experience for bakers?
Image: SF_Chroniclefood via Instagram

Sour it Up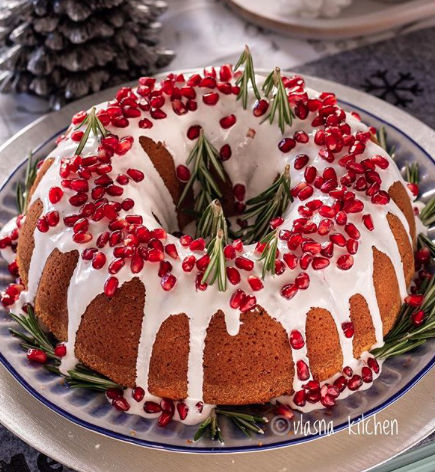 . Image: Jocelyn's Provision via Instagram
Begone, overly sugary cakes laden with a sickening amount of saccharine icing. Our more sophisticated, sugar-conscious taste buds are after more than just a sweet hit. Enter the sour. Tart citrus flavours, sour cream icings and even savoury spiced cakes will be on the rise in 2019. Taking influence from currently trendy cuisines such as Persian, expect sour orange, rhubarb, tamarind and pomegranate to star in 2019.
Ruby Chocolate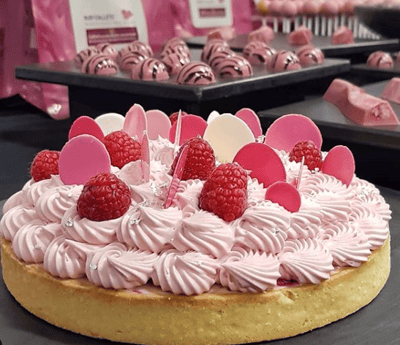 It's not milk, it's not dark, it's not white – Ruby Chocolate is known as the '"fourth chocolate". Last year KitKat was the first big brand to launch a pink-hued chocolate bar to the market and we expect it to be available on shelves everywhere in 2019. The taste is intensely fruity, with light and sour notes. It's not like the conventional cocoa flavour we most associate with milk or dark chocolate, but we're assured the flavour is all natural with nothing added in the process. It's new, it's pretty, it's pink, and it's trending – expect to see all over Instagram in 2019.
Image: @ieatmelbourne via Instagram
Transparency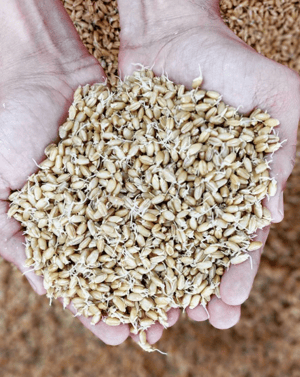 Where was your flour grown and milled? It's a simple question and one that we expect millennials in particular to start asking. The know-your-farmer dining trend isn't new, but its rapidly expanding popularity means in 2019 people will ask for more transparency and traceability when it comes to what they're eating and where it came from. Just like single origin wines or coffee beans, expect single origin sourdough to hit more shelves.
Image: Brasserie Bread via Instagram
Native remixes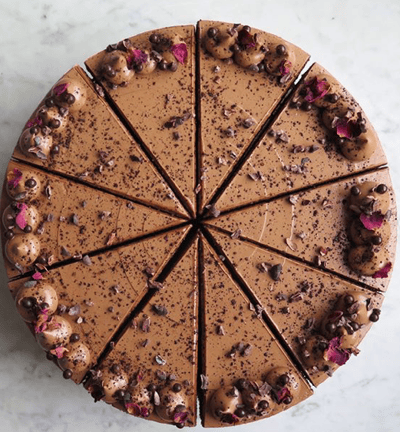 Restaurants have been playing with native Australian fauna for many years, so surely it's time for bakeries to have a turn. What about using Davidson plum in jam drops, or brownies with macadamias instead of walnuts? Slip lemon myrtle into a tart and try adding nutty wattleseed to a chocolate cake or tiramisu.
Image: Pollen Pastry via Instagram
Healthy is delicious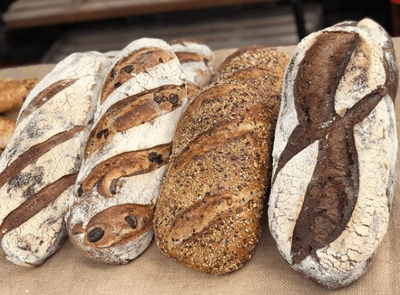 . Image: Grumpy Baker via Instagram .
Gluten free equals flavour free? Not anymore. Lower carb without substance? Also no. Taste is back on the menu. In 2019 making a healthier choice doesn't mean swapping delicious breads and cakes for slices of tasteless cardboard. There's big money to be made in gluten-free, paleo, vegan and low-carb products – but people expect to enjoy every bite.
Savoury reinvented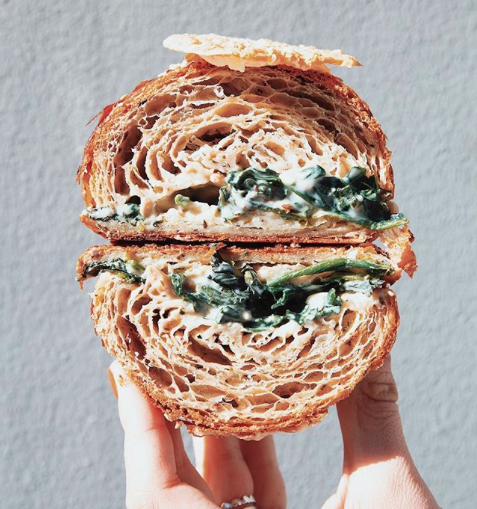 Image: Rollers Bakehouse via Instagram
Vegemite scrolls will always have a place, but savoury baked goods remain a barely explored frontier in Australia. Roller's Bakehouse in Sydney has the focus firmly on croissants. It's pushed the hardly humble layered pastry to a new savoury place with flavours such as Garlic Bread made with garlic, rosemary and thyme croissant dough and stuffed with gruyere cheese, Spanikopita with bechamel, spinach, pine nuts, feta and ricotta on a herbed croissant, and the super daring charcoal-dyed Sushi Roll croissant stuffed with salmon, ginger, nori and wasabi.
Many of the above trends are sourced from the Queen baking website - a great baking resource. Check it out here.
How to Thrive as a wholesale bakery in 2019
1. Know your supply chain. Where is your flour grown and milled?
2. Look for business efficiencies. Can you cut corners to save time (the right way) with better procedures or new software?
3. Consider expanding your range to service health-conscious eaters and parents.
4. If you prefer to offer a smaller range of products, focus on flavour to make the best version.
5. Watch out for new trends and jump on them quickly to stay ahead of the curve.
To find out how Ordermentum can help you thrive in 2019 book a free demo today.