All around Australia we are seeing that our customers' busy lifestyles and hectic schedules often have them losing out on time to eat breakfast - which we all know is the most important meal of the day! The good news is that this has led to an increase in demand for quick, snack-sized breakfast meals as consumers continue to ensure that it remains a steadfast part of their morning routine.
We've rounded up some "Grab N Go" breakfast options that could inspire you to give your customers more of what they want and include these time saving, healthy food options to your current range.
According to the
2016 AACS State of the Industry Report
, "on the go" food items are one of the driving forces behind the growth of Australia's convenience industry. The category grew 18.5% in 2016 and was valued at $465 million in the same year.
Mintel has also reported that they have seen a 55% uplift in the number of "on the go" food and drink launches in Australia between the 2012 and 2016, primarily because of the increasingly busy lifestyles that consumers are now leading.
There are already a few local restaurants and brands jumping on the Grab n Go meal trend. They offer freshly prepared sandwiches, yoghurt cups, paleo on-the-go, and boxed meals that can be consumed quickly during peak hours.
NSW-based Oliver's Real Food is one of these food chains and they have a special Grab 'n Go range that includes products like chilled edamame cups, healthy sandwiches, salads, and chia cups.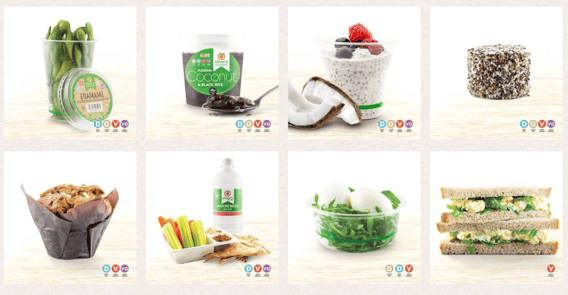 Photo: Oliver's Real Food's Grab 'n Go range
And whilst not a food brand Virgin Australia has also tapped into the growing trend announcing it's own "Grab and Go" breakfast foods at its airport lounges in Sydney, Melbourne, and Brisbane. Virgin Australia flyers can now enjoy takeaway coffee, toasted sandwiches, muffins, or a piece of fruit to take with them on their flight.
Overseas, the convenient food category has also picked up steam. In Denver, USA, Rush Bowls serves on-the-go breakfast bowls made of blended fruit and protein, topped with granola and honey.
"Franchising this is a no-brainer," founder Buddy Brown says. "It's what people want now — healthy food that takes only a couple of minutes to eat or [for customers] to take on the go and eat while they are walking down the street."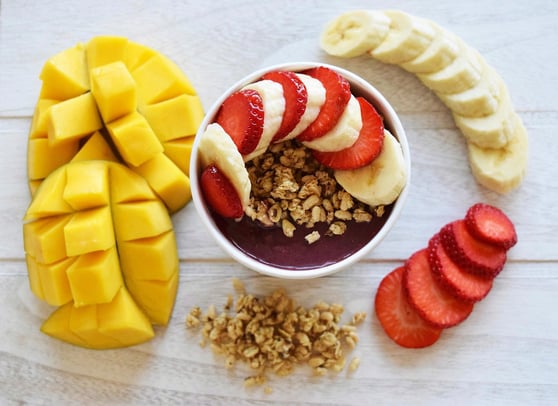 On the East Coast, in Philadelphia, you can find a number of cafes and restaurants serving grab-and-go breakfasts which are also healthy and 100% vegan. Soy Cafe serves delicious vegan bagel sandwiches or bagel-wiches whilst Kamal's Middle Eastern Specialties has an extensive menu of fresh fruit and veggie smoothies.
Grab n Go breakfast meals are certainly gaining popularity here in Australia as consumers continue to favour convenience but also want healthy food options. Introducing "on-the-go" options to your existing range could be a good way to differentiate your business and capitalise on this growing time-saving consumer trend.
More food trends 101 entries like this when you visit our blog!