5 Unique Mobile Apps Every Foodie Must Have
Today, there's already a plethora of unique and unheard mobile apps for serious foodies - from the ones that will allow you to buy leftover meals to those that can help you switch to healthier eating.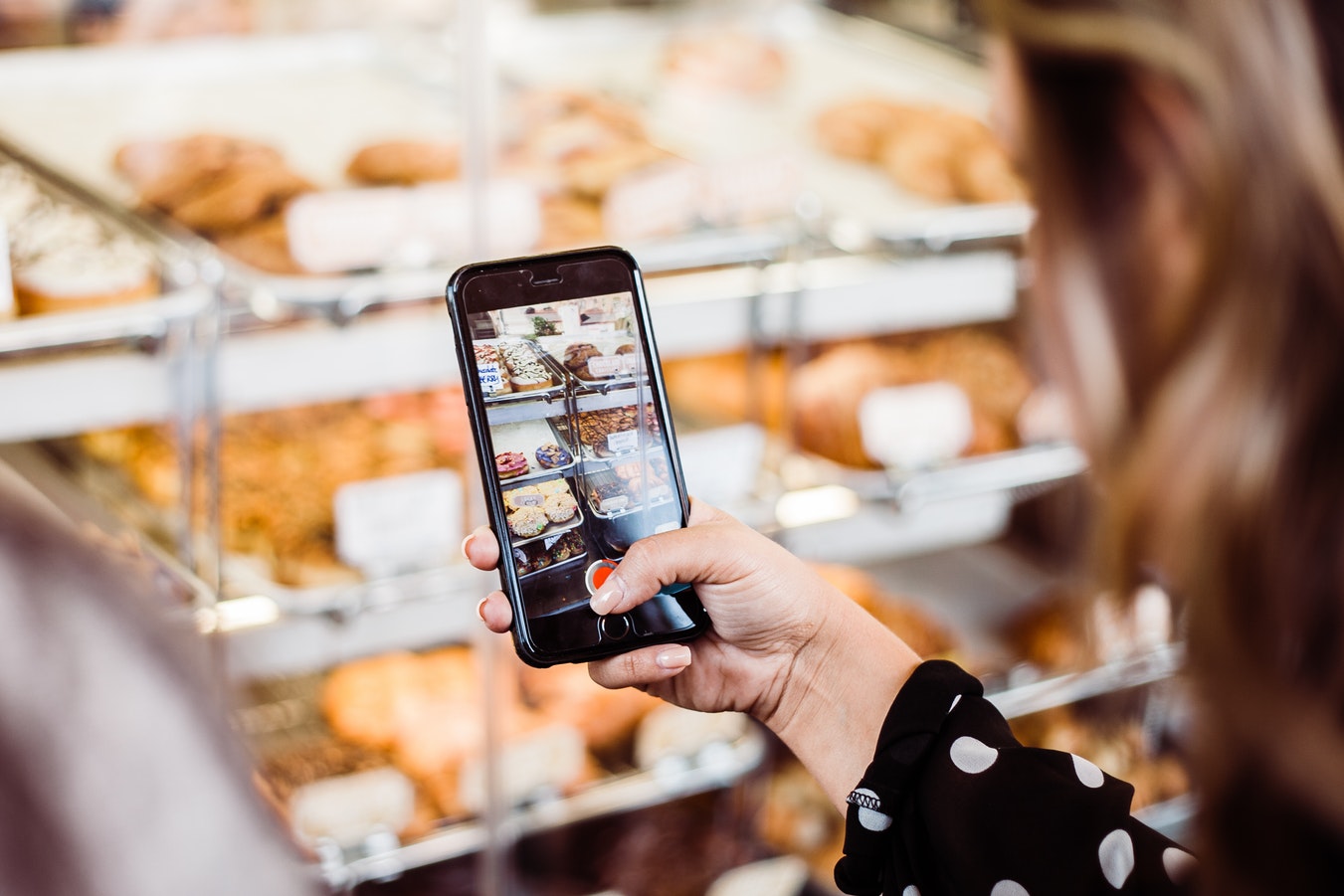 The world over consumers are using mobile apps to fulfil all their foodie needs. This push has encouraged lots of developers and companies to create mobile applications that do more than simply meal delivery. Today, there's a plethora of unique mobile apps for serious foodies - from those that help to reduce food waste to ones that can help you make better and healthier food choices.
Launching later this year in Melbourne, Bring Me Home, lets you buy and pick up delicious unsold meals and other leftover food items from participating vendors at a significant discount. This clever app means you will be able to buy discounted surplus food from your favourite restaurants, bakeries, and cafes and you'll be saving cash and fighting food waste at the same time!
Bring Me Home's goal is to reduce food waste in the Australian retail space by making excess meals, that would otherwise end up in the bin, more accessible to more people.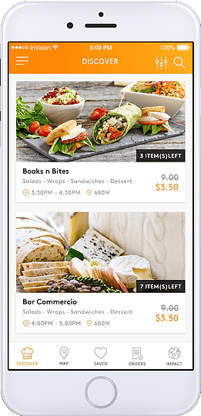 The way it all works is simple. You just need to search for nearby, participating restaurants and cafes with quality surplus food, place your payment, and show your digital receipt at the store when picking up your meal. Currently in beta, Bring Me Home has already saved 181 meals from ending up in bins through donations and pilot testings.
So there's an app that lets you buy leftovers and there's also one that allows you to donate surplus food to those who need it most. Meet Goodr. This newly-developed app connects foodies who run their own restaurant, catering, or other food related businesses to drivers who will transfer their leftovers to the hungry and in need.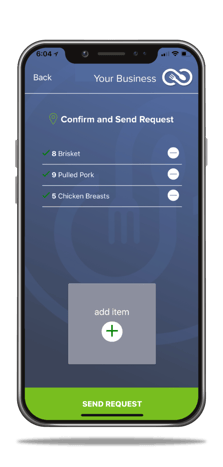 Here's how it works: the business notifies Goodr that they have excess food ready to be picked up. Goodr employees then collect the leftovers, pack them up (if you prefer), and deliver them to charities, food banks or other institutions that can accept them. So far, the app has redirected around 900,000 pounds of surplus food from landfill to community groups.
Eatclub! is the perfect app for thrifty foodies. Simply sign up and you will immediately see a live map of nearby restaurants offering discounted meals. Every day, new flash deals are uploaded by restaurants. The deal will expire once it has been redeemed by another foodie using the app. So once you find a deal you want, claim it before someone else does! The faster you redeem deals, the bigger the discounts you can receive. Some of Australia's best restaurants are on the app and you can score discounts from Rockpool Dining Group, Taxi Kitchen, Jade Temple, and Plus 39 Pizzeria.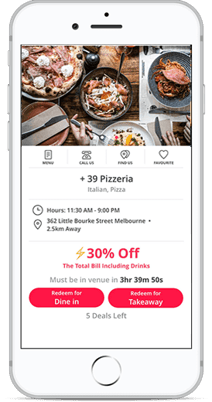 The app was founded by celebrity chef Marco Pierre White, and is available to download on Google Play and App Store in Sydney and Melbourne.
Ok, we're being cheeky sneaking ourselves in here. But if you're both a foodie and a cafe/restaurant owner who wants to save time, then this app is for you. Ordermentum connects you to your favourite suppliers and lets you order products (and pay for them) faster, all at the time and place that suits you.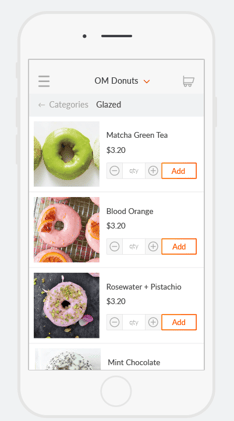 All you need to do is log in on your phone, view the digital catalogue, and place your orders directly from there - no need to email or call your supplier within their business hours. You can even pre-schedule your orders in advance to save you even more time. A lot of retail venues in Australia are using Ordermentum and they are really impressed with how the app works:
"It's the easiest online ordering system. It makes it so much easier and quicker. Love Ordermentum and definitely recommend," says Quintina of Capital Kitchen, Chadstone.
Keen to make the switch to healthier foods but not really sure where to start? This app can help! Acting as your personal nutritionist in the supermarket, FoodSwitch allows you to scan the barcode of any packaged food item and view its nutritional rating. It provides you with a breakdown of the product's sugar content, fat, saturated fat, and salt, and scores each of them between 0.5 stars to 5 stars. If the food shows a few stars, that means it is high in sugar and fat and it isn't your best choice!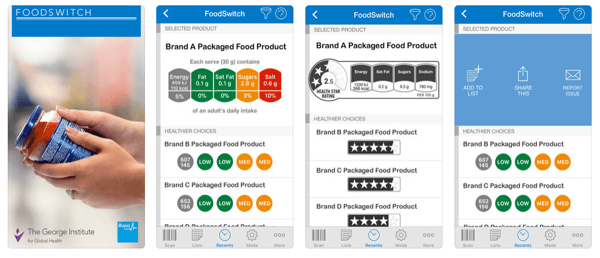 "FoodSwitch is unique in that users don't have to hunt for healthier alternatives. They're all listed in the app," says Mark Huffman, an associate professor at the Northwestern University in the US. The app has successfully launched in Australia, New Zealand, China, Hong Kong, Britain, and South Africa, and is available in Google Play and App Store.
Know of other unique mobile apps that are perfect for the tech-loving foodie? Feel free to share them in the comments below!
Meanwhile, if you'd like to read more industry trends like this, just visit our blog.
---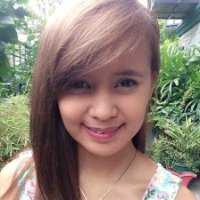 Written by
Avlya Jacob
Avlya Jacob is a content writer at Ordermentum. When not working, she enjoys writing online novels and spending time with her husband.
---