31% of orders are placed outside of business hours. This is what we found out in our recently released Retailer Insights Survey. Our data shows that while food and beverage suppliers assume their customers are able to order during business hours, it's not always the case. The reality is almost 1/3 of customer orders come in when businesses are closed and a number of our cafe, bar and restaurateurs commented that having to call during the day is a big inconvenience. This means if you're only taking orders between 9am and 5pm and weekdays, you're not only causing problems for your customers, but you might even be losing sales.
Customers have to be valued as they keep your business' doors open. In a competitive market, customer service is incredibly important. In our survey, 62% of cafe/bar/restaurant owners said customer experience related attributes where most important in a supplier - they wanted suppliers to be easy to deal with, consistent and to deliver on time. Compared to those who wanted competitive pricing, at 15%. With more and more suppliers focussing on customer service as a way to compete, it's a very important that you consider ways to make it easier for your customers to keep coming back to you.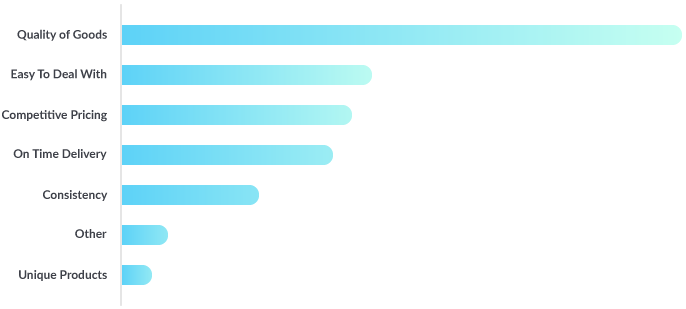 Results of the Ordermentum Retailer Inisght Survey question - 'What is Most Important to You In A Supplier'
The moral of the story is that if you want to keep your customers loyal, you need to adjust to the way you do business, rather than expect them to adjust their mode of operation to suit you. This is especially important in the food and beverage industry, where traditional business hours often coincide with the busiest service times.
Understand that not all customers have the time to call up a sales representative during business hours to place an order and not all of them have a computer they can use to get their orders in digitally - think of the classic 'hole in the wall' cafe in the CBD. At most, they might have an iPad on site. For your business to succeed, you have to be flexible to your customers' needs. How do you do this? Here are some effective tactics you can use:
HAVE AN ONLINE ORDERING SYSTEM
What your customers need is something that can allow them to place their orders at any time of the day or at the time that suits them. Meet this need by introducing a reliable online ordering system that they can log in to any time and place an order - rather than having to call someone at a set time. In analysing our ordering data, we actually see peaks at 7am and 11pm - before and after a busy day at a cafe/restaurant.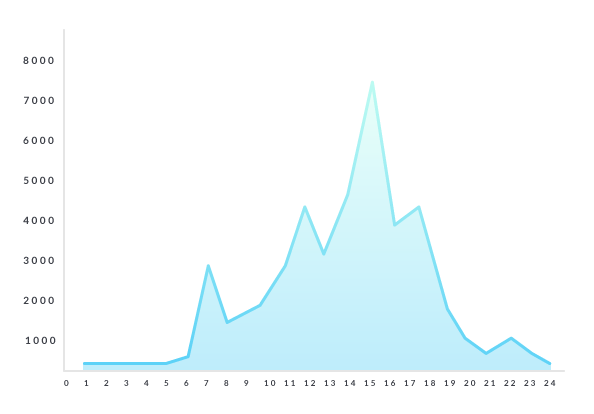 Results of the Ordermentum Retailer Inisght Survey question - 'What is Most Important to You In A Supplier'
An online ordering system streamlines your entire order taking process and helps you manage all your customers from a single place. Most importantly, it lets your customers place their orders whenever they want. When you're giving them the chance to order outside of business hours - you're also giving them a much better experience. And what do good experiences mean? Repeat business and more sales.
ALLOW MOBILE ORDERS
In today's market, your online ordering system should be mobile-friendly. Not only does this help you take orders at any time of the day or week (as people always have their mobiles on hand), but it is also flexible to their needs - a number of our customers don't actually have a computer on site. At most, they might have an iPad for their point-of-sale system, but rarely will there be a desktop computer on hand in a busy (and modern) bar or cafe. What you can count on is that most people working there will have a modern smartphone. With 84% of Australians owning smartphones, it's no suprise that people actually spend more time on their smartphone than a desktop computer.
Ordermentum is one of the few platforms that your customers can access through a smartphone app to quickly and conveniently place orders at the time that suits them. So long as orders are in before cut-off, Ordermentum will accept them any time and seamlessly produce the business reports you need to manage your orders without manual data entry. The app provides a mobile solution that helps customers order faster and easier at the time and place that suits them. Orders can be placed in just a few taps, making it an incredibly convenient solution for your customers.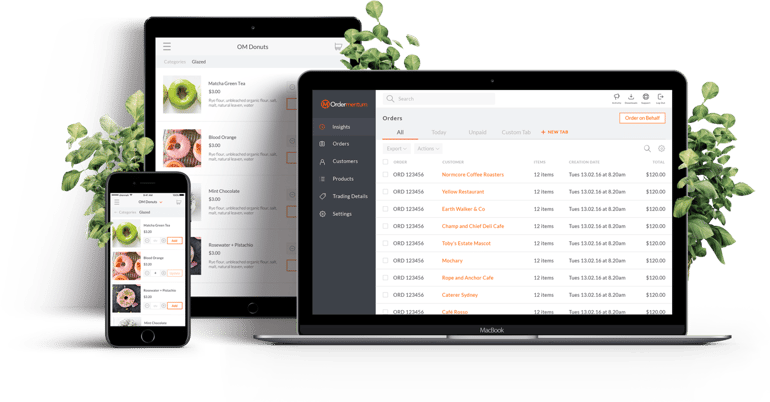 More than allowing your customers to order in just a few taps on their phone, Ordermentum also lets them:
Receive a text message an hour before cutoff to remind them to place their orders;
Pre-schedule their orders and set recurring orders;
Access their order history and invoices when they need them.
If you want to see how the app works, check out our live demo here.
PROVIDE SMS REMINDERS
Based on the results of our Retailer Insights Survey, 41% of food and beverage retailers are struggling to get their orders in before the cut-off. What these retailers need is something that can remind them to order on time. Enter SMS reminders.
This feature lets you notify your customers when their orders are due with a text message that has a link for them to click straight through and order. Although these cut-off reminders are easy to set-up, it's still important that you know when the best time to send them is. As we have learned, food and beverage retailers also have busy schedules. A text message will help, but if it's arriving at the busiest time of the day, it still presents a challenge to the customer. According to our data, 3pm is the busiest time for your customers. So, even if your cutoff is still at 4pm, you'll see a better result if you send the reminder at 10am when it's quiet, rather than 2pm or 3pm in the middle of service.
This advice comes with the caveat that you should get to know you rcustomers and find the best times for them. If most of your customers are bars, they will have different quiet times to cafes that trade during the day. The best way to find out is to send out a quick survey, but just asking your customers when they prefer to place orders and when is the best time to be reminded will get you some good insights. You might find you have a few different trends of preferred times, in which case you could send a morning reminder to some customers and an afternoon one to others.
ALLOW STANDING ORDERS
Regardless of what food business they're in, your customers want the same thing: to save time. And they can achieve this not only by having a mobile-friendly app where they can place their orders easily but also by letting them pre-schedule their orders in advance.
Essentially, when you allow your customers to set standing or recurring orders (while still giving them the opportunity to edit them if needed), you save them from forgetting to order before the cut-off and you also save yourself from having to ringing them to chase up their orders. In the Ordermentum app, the "Standing Orders" feature is one of the most commended and most used. In fact, from our data analysis of the 34,427 orders that were processed through the app in August, 27% of all orders were standing orders. Our suppliers completely understand the amount of time their customers can save if they are given tools like this to help them be more efficient.
Want to see for yourself how this feature works? You can book a free demo of the Ordermentum app here.
Your customers are the bread and butter of your business. You have to serve them on their terms and make sure they're having a good experience. To achieve this, consider taking orders outside of your business hours, make sure your ordering process is mobile friendly, send out SMS reminders with a link to place a quick order to ensure your customers don't miss the cut-off, and allow them to set standing orders to save time. Most importantly, get yourself a reliable online ordering system that lets you do all of these things.
For more business advice from us, visit the "Business Advice" section on our blog.