It was Brewtown, a Sydney specialty coffee roaster, cafe and bakery, that was one of the first to capitalise on the uber-popular Cronut wave here in Australia. Since those early craze days their version, aptly named "Brewnuts", have cemented Brewtown as THE place to get your Cronut fix.
It's been a meteoric rise for the business founded in 2013 and now, Brewtown boasts two pumping locations: the successful Newtown roastery and bakery and the ever popular Surry Hills establishment. Both serve on-site roasted coffee, delicious all-day breakfast meals, and deliver an exceptional bistro style menu.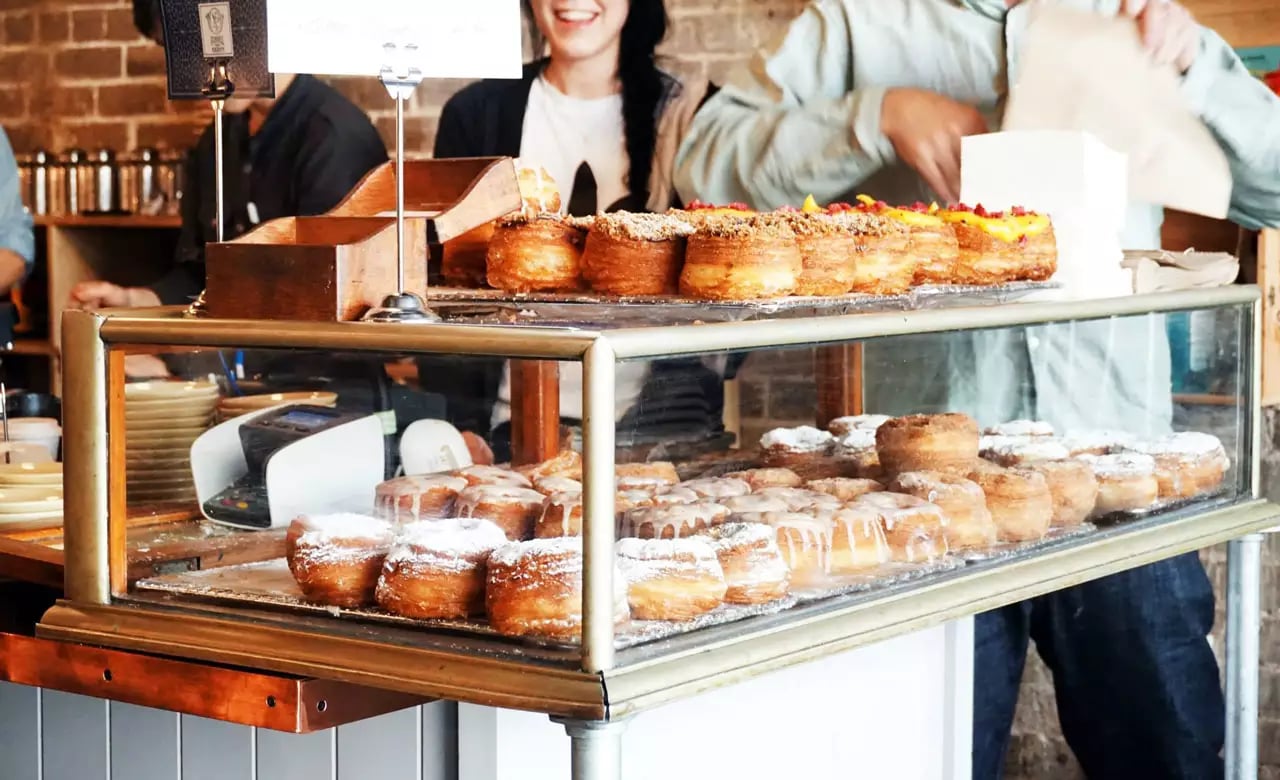 Image from: Concrete Playground
Despite the progress and success it hasn't all been smooth sailing and Brewtown has faced some pretty hefty speed bumps along the way. None bigger than when a fire ripped through the Newtown store in late October 2018. But making the most of bad situation, owner Peter Raad saw it as a chance to reboot and the refurbed flagship store is back open for business. Complete with new Brewnut flavours!
THE EARLY DAYS
It was in those early wholesale days, as the number of Brewnut orders skyrocketed, that they quickly realised that manually taking orders over the phone and writing them down on notepads was no longer an option. They needed to find a way to make things easy for them, so they could efficiently fulfil the growing number of customer orders and easy for their customers to keep them happy and coming back for more.
"As the cafe took off and the wholesale orders took off as well, suddenly we were getting 20, 30, 40, 60 orders a day for Brewnuts," says Chris, the head roaster at Brewtown Newtown. "We realised that we HAD to find a solution, and Ordermentum was perfect for that."
As the only B2B ordering and payments app built specifically for the food and beverage industry, Ordermentum was a good place to turn. It comes with a whole host of features that help wholesale businesses like Brewtown manage and fulfil multiple orders, and streamline their entire production.
For Brewtown this meant no more orders over the phone, a better picture of their inventory and more time to focus on creating a great product and customer experience.
Ordermentum has helped Brewtown manage their exponential rise and we would love to do the same for you, too. Request a free demo here so you can see for yourself how easy it is to manage and edit customer orders in the Ordermentum dashboard, how quickly orders appear in your system, and how simple it is to customise your product mix and pricing for each retailer you sell to.
Meanwhile, if you'd like to read more customer stories like this, just visit our blog.