Here's what to say when you're asked about coffee prices rising
Why are coffee prices rising? We speak to Ben Irvine, who simply summarises the key factors affecting coffee prices.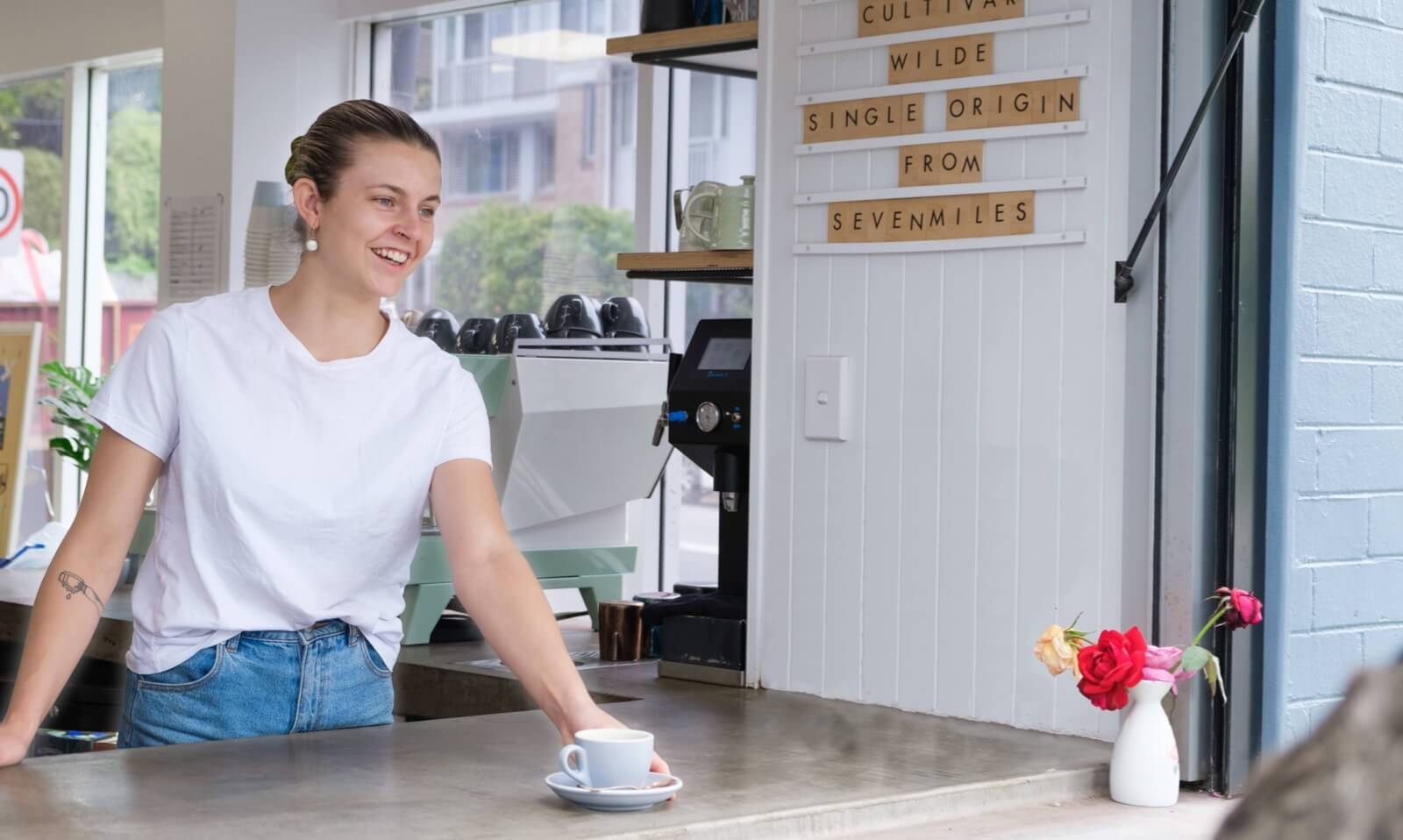 For many people, that daily cup of barista-made coffee is a treat. But as prices of everything rise, that treat is beginning to feel a bit more like a luxury. To help you easily explain the rising costs of coffee to anyone who asks, we gathered some insights from Ben Irvine of Seven Miles Coffee Roasters. Ben has owned a coffee business, worked in product development, and consults with independent coffee owners. Read his insights below.
1. The cost of raw coffee has almost doubled over time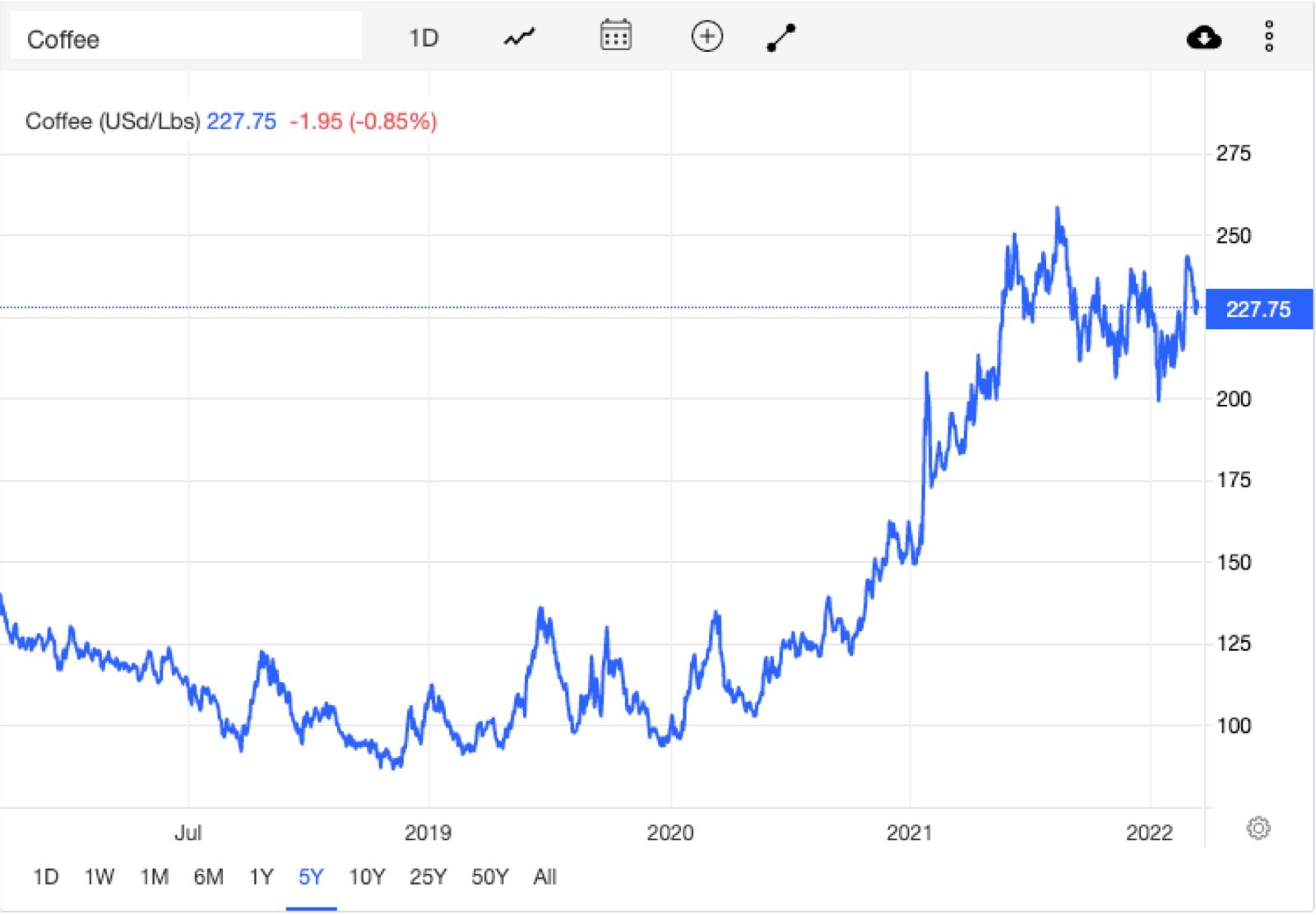 International Coffee Prices over the last past five years
Brazil produces over 35% of the world's coffee, so when the weather's not great in Brazil, this causes problems for the whole coffee industry.

…and you guessed it – the weather has not been great for growing coffee.

A combination of drought & frost in Brazil meant that they produced a lot less coffee than expected in 2021. In turn, this contributed to the lowest global coffee reserves in more than two decades.

From there, the formula is painfully simple – when there's less coffee, and plenty of people want it – prices go up.

Global coffee prices have steadily increased over the past few years, with prices on higher quality Arabica coffee, which is the most popular bean in the world and in Australia, increasing even further.
2. Covid + War = Higher Freight Costs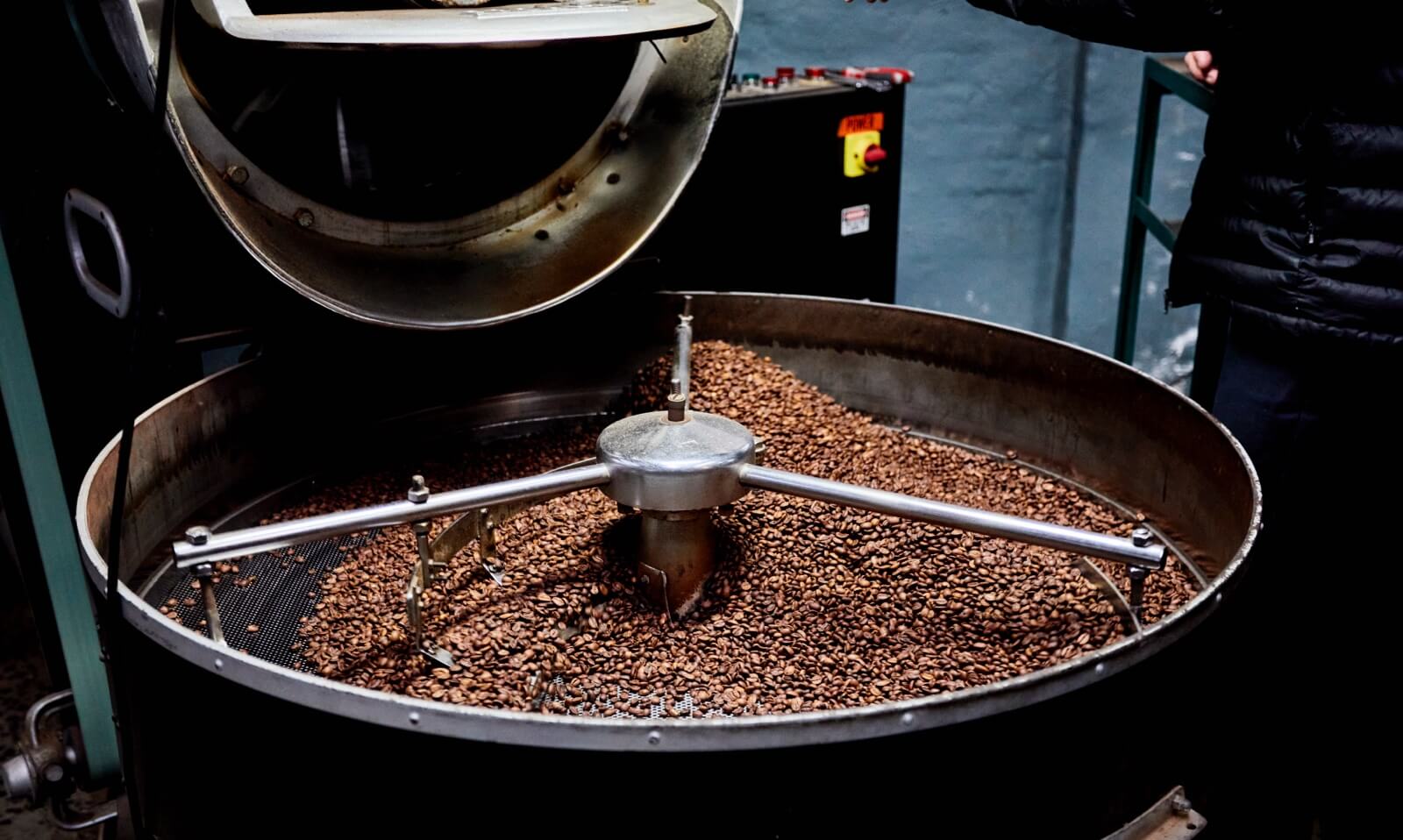 Higher freight costs don't just affect the price of coffee, but are one of the key reasons prices are going up across the board.

Ongoing Covid lockdowns in China have seriously backed up the global supply chain, meaning that products (like coffee) can't get where they need to go.

And compounding all of this is the the war in Ukraine which is also contributing to higher food & fuel prices around the world – including here in Australia.

All of this means it costs more to move things around, which equals higher prices on everything…included your beloved cup of morning coffee.
3. The hospitality industry is still struggling to find workers

When COVID restrictions lifted in late 2021, everyone was understandably keen to get back to cafes & restaurants after being locked at home for over a year.

The problem is, there simply aren't enough workers to cook food, wait tables, & make coffee.

The shortages are driven by a combination of two factors:
Many hospitality workers left the industry during Covid and haven't come back
Theres' a gap that's been left by international students & backpackers
The end result is that hospitality jobs ads are at a two year high, and businesses are offering more money to attract available staff.
Of course, higher wages are better for workers – but it also means that menu prices need to increase to pay for it.

So there you have it. Three major factors affecting the cost of coffee summarised. It's not easy when prices rise, but things will change. By continuing to choose good quality coffee, we can continue to support the people who grow and roast our coffee until things settle down again.

This article was originally published on the Seven Miles blog.
Ready to find your next coffee supplier on Ordermentum? Or ready to become a supplier on Ordermentum? It's so easy!
---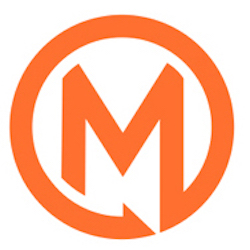 Written by
Ordermentum Insights
Our insights team is made up of passionate writers, researchers, chefs, baristas, web developers, tech gurus, our Founders, and even an accountant. We keep a pulse on the Food & Beverage industry to bring you insights and research to help our industry trade smarter.
---