Every month Ordermentum processes over $37,000,000 of wholesale orders to Venues across Australia. Over 30% of these orders are paid directly with Credit Card, and this number is growing.
What's more, when we asked our network of 20,000 Venues - 85% said they are happy to pay with credit card and store their payment details in the app, and nearly 50% would prefer it.
So what's driving this change? We dive into this new trend, and look at the benefits of paying by Credit Card or Direct Debit.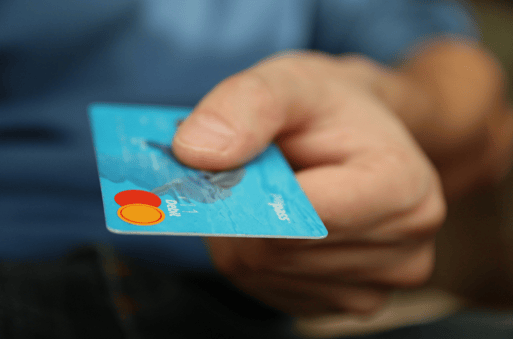 When it comes to innovation, the food and beverage industry is a funny contradiction. On the one hand, it's bursting with innovative new products, trend-setting locations and inventive menu items. On the other hand, many business processes are stuck in the dark ages!
One of those desperately out of date processes is paying for goods by invoice. Let's face it, no-one likes invoices. Suppliers don't like sending them (and chasing them), and their customers don't like having to manually process them. So why is it the norm, when there are so many ways to modernise payments?
At Ordermentum, we provide all suppliers with the option to charge customers by direct debit, credit card or debit card. This is a huge leap forward for businesses, and a win-win for both suppliers and retailers:
Your supplier knows the invoice will be paid on the due date you've agreed

You don't have to worry about remembering on the due date, then having to sit down and manually process the invoice
Many of the cafes, bars and restaurants we work with have a small team that are super busy. They often don't have or can't afford bookkeepers or accountants to manage payments, which inevitably means the business owner is up late at night manually processing invoices at the end of the month. It's easy to miss one or make a mistake, which leads to friction between the venue and their supplier.
By adding an automatic payment method like a credit/debit card or direct debit you can save hours of admin, improve relationships with suppliers and never miss a due date.
But did you know, there are even more benefits to automated payments, especially credit cards?
Take your family on a holiday for free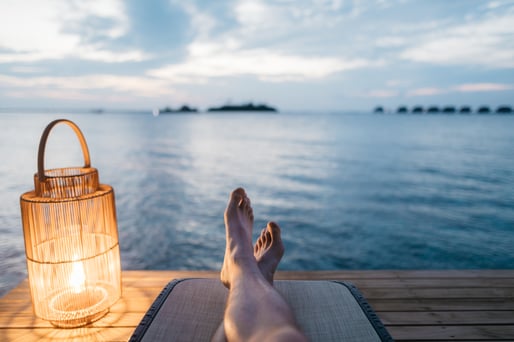 That's right, you heard us! Just about every bank provides a frequent flyer credit card. Not only do they often have a big points bonus for signing up, but you get points for every dollar you spend. Whether you prefer Qantas or Virgin, paying your business invoices with a frequent flyer card is a really fast way to rack up enough points for a holiday (with all that time you've saved from not processing payments).
Extend your credit terms
If your supplier wants payment on delivery, but you want to pay on delayed terms, instead of being stuck in negotiations, let your credit card give you those terms. Most credit cards will allow up to 52 days interest free, which is far more generous than most suppliers.
No need for as much cash on the premises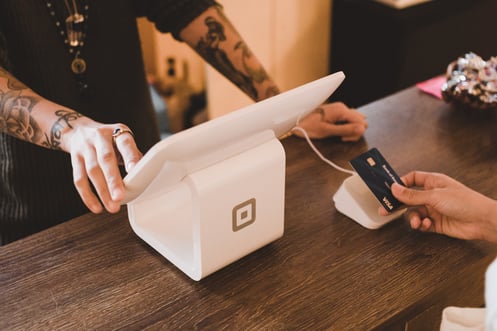 With so many customers preferring Tap and Go payments, businesses have less and less cash on the premises. This can cause problems with suppliers that take cash payments on delivery. If your payment method is saved in Ordermentum, it's problem solved!
Payment security
Credit cards offer fraud protection you'll never get anywhere else. If your delivery doesn't arrive, the goods aren't correct or are damaged and your supplier won't resolve the issue, your credit card company will refund the payment. This gives you an extra option to protect your business.
A single place to see your payments
See all your payments on your credit card statement, or in the Ordermentum app for easier record keeping. This saves you having to chase up, organise and catalogue invoices for accounting purposes. If you're using accounting software like Xero, your payments will be instantly uploaded and ready to match with one click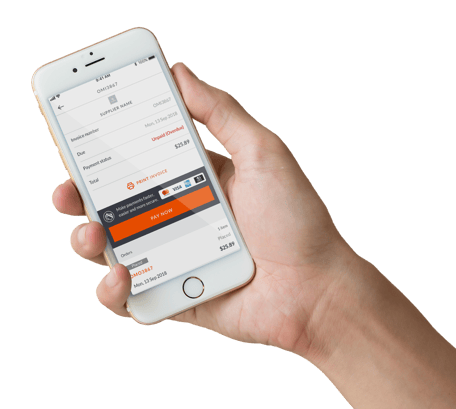 Ready to reap the benefits of automatic payments? If you're ordering from a supplier in Ordermentum that accepts automatic payments, simply add your credit/debit card or direct debit details, and you'll be good to go. If your supplier isn't accepting payment methods, reach out to them and ask. 9 times out of 10 they would prefer to be paid automatically and will be happy to switch it on. If not, get in contact with us and we can reach out to let them know the benefit.
If your supplier isn't using Ordermentum, you can fill out the referral form here, and we'll get in touch to let them know you'd love to be able to order from them and pay with an automatic payment method.