Australians certainly have an undying love of coffee. In one way or another, it has become a very important part of our daily routine. It gets us up in the morning and keep us going late in to the evening. Alongside this longstanding coffee tradition we've also started seeing an increase in the popularity of non-traditional ready-to-drink beverages. This growing trend gives you another opportunity to experiment with new menu additions that will encourage people to come through your doors and help you stay ahead of the competition.
Forget about your basic black teas and Macchiatos - give your customers something a little different and provide them with a unique drinking experience. Here are some of the biggest trends of the moment.
NITRO COFFEE
Nitrogen-infused coffee is the latest fad in cold coffee, and it's proving popular - especially over this baking hot Summer!
Nitro Coffee is cold brewed and served over ice, but what makes it extra special is the fact that it's charged with nitrogen under high pressure. The nitrogen infusion affects both the texture and the taste so it becomes thick, velvety and slightly sweeter, eliminating the need for milk and sugar (so it's perfect for the more health conscious latte fans).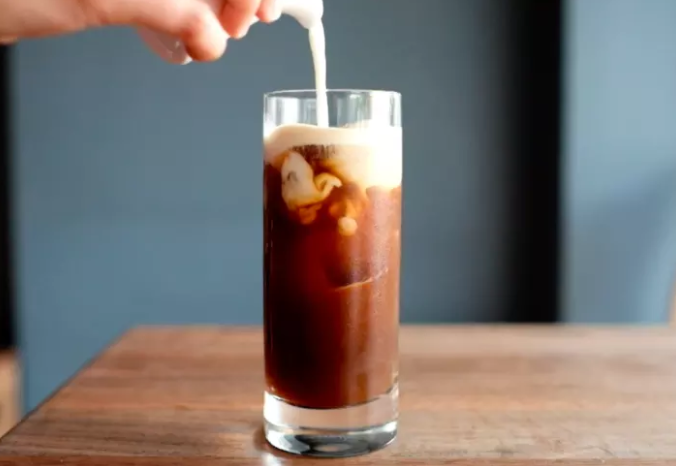 Image from: www.buzzfeed.com
If Nitro coffee sounds like your thing check out RUSH Roasting. The New South Wales-based business is one of the first coffee roasters to introduce NITRO Coffee in to the country. They have developed two unique brew recipes that can help you get an edge over your competitors.
Like the idea of Nitro coffee but want to use your existing brew brand? You can also check out Victoria-based Coffee Keg.They will use your own coffee to craft the cold brew, infuse it with nitrogen, pour it into a keg and return the finished product to you. It's as easy as that!
TURMERIC LATTE
Turmeric is quickly becoming a "rockstar" ingredient because of the numerous health benefits it provides. Many brewers nowadays are using it in specialty coffee and tea drinks to attract a new set of health conscious cafe-goers and offer them something unique. The most popular drink on the block? The Turmeric Latte.
The so-called "golden latte" is crafted by blending turmeric, and other spices like cinnamon, ginger, and nutmeg, with steamed milk - essentially it's a Chai Latte with Turmeric. Among the many well-known distributors of Turmeric Latte Mix in the country is Natures Harvest. Their product uses 7 spices (turmeric, cinnamon, ginger, chili, cardamom, black pepper, and vanilla), and is very easy to make.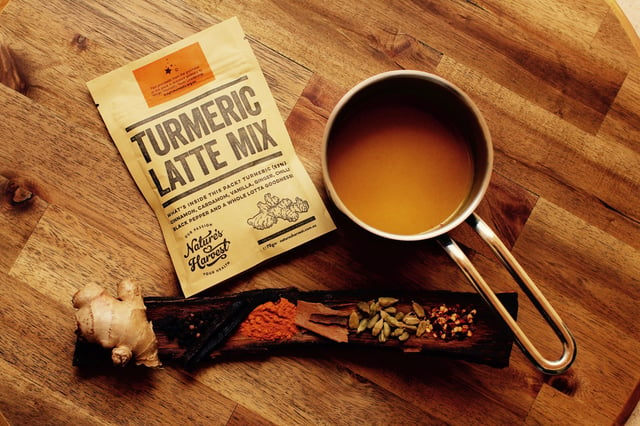 Photo: Natures Harvest' Turmeric Latte Mix
Other pastel lattes are also growing in popularity. In Melbourne, specialty cafe, Matcha Mylkbar serves a whole array of healthy, plant-based rainbow drinks - smurf lattes (using blue algae), charcoal lattes (with activated charcoal) and immune-boosting lattes with beetroot and mushroom to name just a few. The bizarre flavours have been popular with customers, as the cafe's co-owner, Nic Davidson told goodfood.com.au.
"The smurf, mushroom, apple pie and matcha are all popular but the smurf latte would be our superstar. As one of the very first blue lattes to have emerged worldwide it has gained quite a lot of traction thanks to a product's ability to go 'viral' these days. Plus it's a very distinctive blue and has a delicate yet refreshing citrus taste," Davidson said.
SPECIALTY TEA DRINKS
With more Australians loving tea drinks more than ever before, revamping your current menu to add new tea options is also a great way to increase your customer base. Specialty or premium teas are gaining in popularity as consumers continue to move away from typical black teas. Matcha Tea, is currently the fastest-growing product in Australia's tea market. With Turmeric teas and the fermented drink Kombucha following close behind as consumers become more health conscious and on the lookout for "better-for-you" drinks.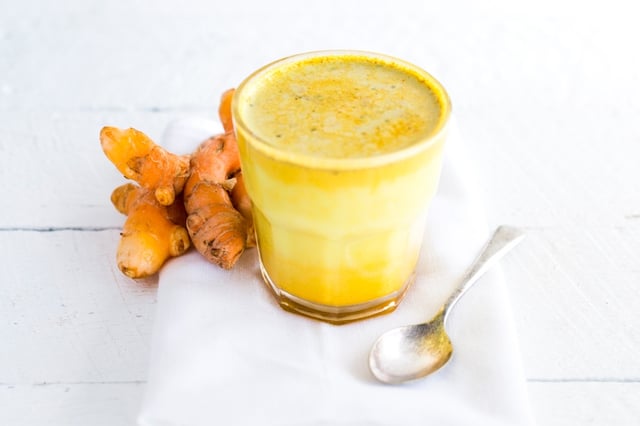 Photo: Turmeric Tea
CASCARA
According to Mintel, one of the trends in food service this year is to Reduce, Reuse, Upcycle. This waste reducing philosophy is leading many restaurants and chefs to find uses for all parts of a recipe's produce. Which brings us to - Cascara - a coffee/tea hybrid that's on the up and up.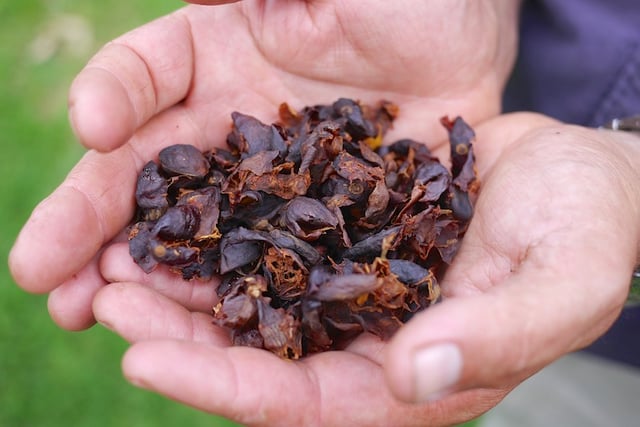 Image from: www.milkwood.net
Cascara is made from the skins of coffee berries. Gone are the days where coffee husks are thrown away or used as fertilizer. They are now being collected, dried out and brewed as a tea. The result - a delicious healthy tea drink known as Cascara or Coffee Cherry Tea. It tastes like a combination of fruit tisane and black tea and is rich in antioxidants. It is also low in caffeine compared to normal coffee drinks, making it perfect for your customers who want the coffee taste without the caffeine.
If you're on the lookout for suppliers, you might want to check out Campos Coffee. The New South Wales based roastery distributes Cascara Coffee-Cherry Tisane which is organic and eco-friendly. You can also try Bean Drinking.
ESPRESSO TONIC
If you're looking for a drink that gives your customers a unique drinking experience then look no further than an Espresso Tonic. Made with a few shots of espresso or cold brew concentrate mixed with tonic water and poured over ice, the Espresso Tonic will definitely give your customers a taste for something different.
Locally, there are several cafes serving this "Instagram-worthy drink". Check out, the Tonic Espresso + Bar 7 in Hynes Street, Fortitude Valley. This cafe/bar is brewing designer coffee by day and mixing espresso gin and martini infusions for different industry events by night.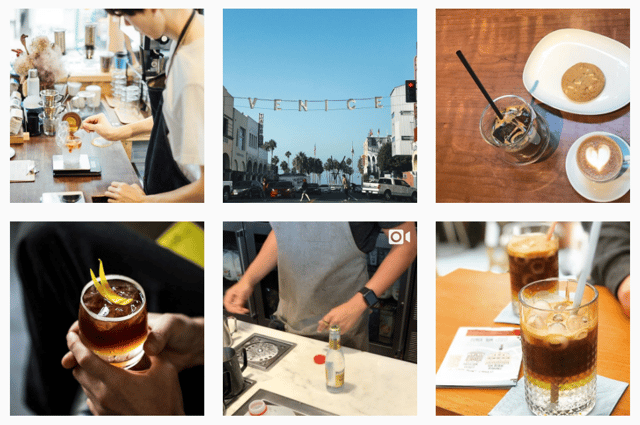 Photo: #espressotonic on Instagram
The competition in the local beverage market is getting stronger and stronger. But you can still stand out and stay ahead of the game by experimenting with some of the ideas above. You never know, you might even come up with the next big thing!
Want more industry insights like this? Check out our blog.