Sustainable Coffee in Australia
Local consumers and coffee roasters are starting to be aware of the war on waste issue and are now beginning to take concrete actions towards what we call 'sustainable coffee'.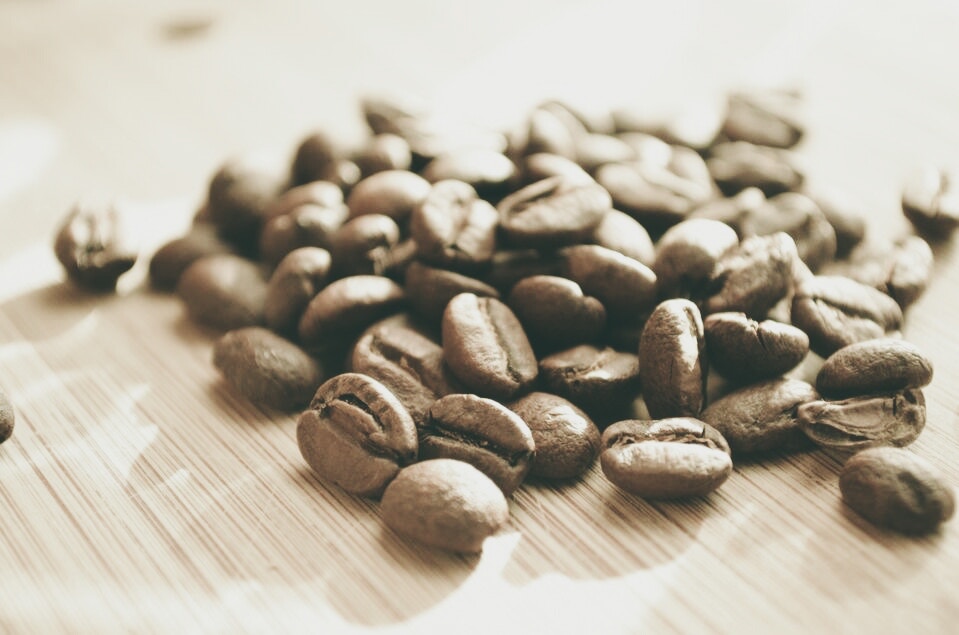 Coffee is an essential part of many Australian's daily routines. Every weekend they socialize over a coffee after a busy work week or go to their favourite cafe for a takeaway to kickstart their day. And the numbers don't lie, according to the Australian Bureau of Statistics, Australians are actually consuming around 16.3 million coffees on an average day!
Whilst Australian consumers may not be able to do without this now ingrained ritual, they are slowly facing up to the environmental impact their caffeine habit is having. Roughly 2,700,000 takeaway coffee cups are thrown away every day, creating serious damage to our environment. Thankfully, consumers and coffee providers, like yourselves, are becoming more aware of this issue and are now beginning to take meaningful steps towards what we call 'sustainable coffee'.
Sustainable coffee is coffee that is produced and served in a manner that is kind to our environment and our producers. As you would already know, here in Australia, one of the sustainable coffee practices that we've embraced is the use of reusable coffee cups. This practice makes a big difference to the number of cups that end up in landfill every year. Currently, there are more than 400 local cafes that are encouraging their customers to bring and use their own reusable cups when ordering coffee (no doubt you will recognise some of your customers on this list!).
Australia is also seeing a surge in the number of companies manufacturing reusable cups. The most popular brand on the market is KeepCup from Melbourne's Fitzroy, which make their cups from recyclable plastic. Alternatively, Frank Green SmartCup make reusable bottles and cups with a built-in technology called CafePay.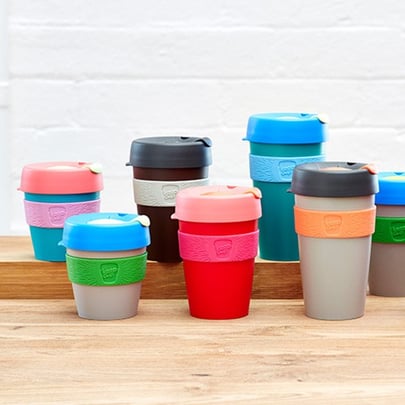 Photo: KeepCup's reusable cups
This boom in environmentally-focussed consumerism has also seen the rise of smaller, more unique cup producers like Victoria-based JOCO Cups, SoL Cups from Sydney and Pottery for the Planet on the Sunshine Coast.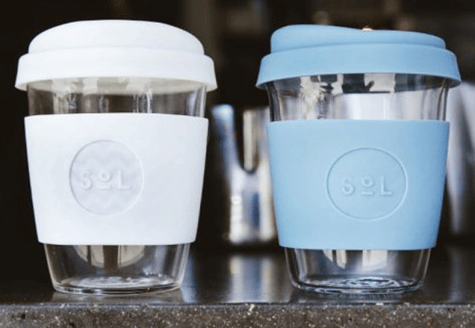 Photo: Sol Cups' re-usable glass coffee cups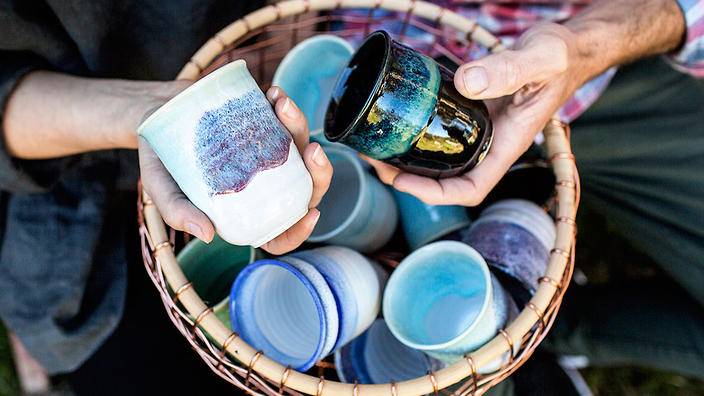 Photo: Pottery for the Planet's ceramic cups

But as you know, being sustainable isn't just about using reusable or biodegradable cups, it's also about how the coffee is grown, harvested, and roasted. Traditional farming techniques or cultivation methods still have the lowest impact on our environment. This is because the crops are either organic or shade-grown, meaning, they don't require more water, fertilizers, and other chemical treatments.
Around Australia there are several coffee producers that implement this kind of sustainable practice and we are proud to call them our customers.
One example is Sacred Grounds. The Sydney-based coffee wholesaler sources their beans only from organic farmers and producers. They also follow the 'Low Carbon Footprint' sustainability practice where they limit their transport mileage so it will have a smaller impact on the environment. Their best-selling Neighbours Blend product, for instance, gets its beans from South East Asia and PNG.
Sacred Grounds also minimizes the amount of plastic and paper they use. They only sell recyclable takeaway cups and trays from BioPak and often use hessian coffee sacks instead of bubble wrap.
Gloria Jean's Coffees is a retailer embracing sustainability. Their coffee promotes sustainable farming and a healthier environment. They have an ongoing collaboration with Rainforest Alliance and were even given a Corporate Green Globe Award, which recognized their commitment to sustainability - a first for an Australian company. The Castle Hill-based coffee chain is also offering a wide range of coffee blends that contain beans coming from Rainforest Alliance Certified™ farms.
Alongside Sacred Grounds and Gloria Jean's, Genovese is a roaster that is using several sustainability practices. They have minimized their electricity grid usage through installing a 60kW solar panel system and they also make all of their takeaway coffee cups 100 percent compostable.
And finally we have Syndicate Coffee who were the first specialty roaster in the country to use high barrier and fully compostable packaging. This packaging doesn't only make their coffee fresher, it also keeps them plastic-free and environmentally-friendly.
A single cup of coffee can cost the environment in significant ways and as an industry it's important that we are leading the way in sustainable practices. This is not only for the benefit of the environment but also for your customers (and your customers' customers) who can vote with their wallet. So our advice is to embrace a sustainability philosophy and make simple changes that will make a big impact.
Know anyone else doing great things to make coffee more sustainable in Australia? Comment below and give them a shout out!
More industry insights like this when you visit our blog!
---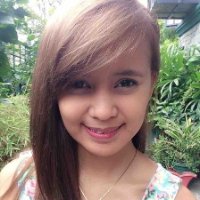 Written by
Avlya Jacob
Avlya Jacob is a content writer at Ordermentum. When not working, she enjoys writing online novels and spending time with her husband.
---