Food Trends 101: Edible Gold Food Dishes
There's a new dazzling culinary trend taking off worldwide, enticing hundreds and hundreds of foodies. Enter, the gold foods.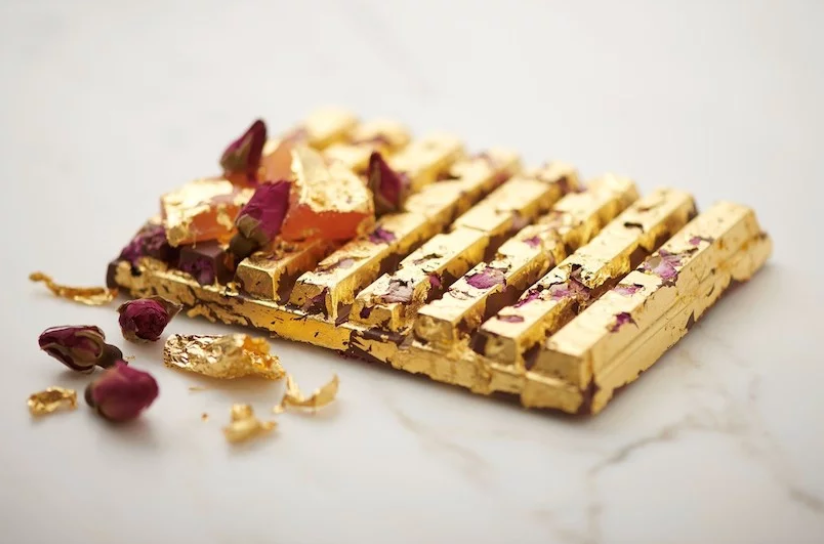 People are drawn to delicious and interesting looking foods, which is why the unicorn trend, edible flowers and other colourful dishes and drinks have become so popular within the food and beverage scene. And now there's another eye-catching culinary trend that's being seen in very exclusive places worldwide. A touch of edible gold!
According to Brooklyn Magazine Food Editor Sarah Zorn edible gold is, "the product of our Instagram culture...It makes a pretty picture and generates lots of likes."
Whilst high-end bakeries have been playing around with edible gold for many years, and the technique even dates back to the Middle Ages now the trend has reached restaurants and cafes and is definitely turning the heads of those with very deep pockets.
New York-based Serendipity 3 was one of the first restaurants to lead the dazzling trend. In 2007, they introduced a $25,000 chocolate sundae called the "Frrrozen Haute Chocolate" containing 5 grams of 23-karat gold and served in a goblet made with edible gold. The base of the goblet also had an 18-karat gold bracelet complete with 1-carat of white diamonds. Unsurprisingly, the sundae set a Guinness World Record for the most expensive dessert!
"It took us a long time to experiment with all the ingredients and flavours, and more than three months were needed just to design the golden spoon," says Stephen Bruce, the owner of Serendipity 3.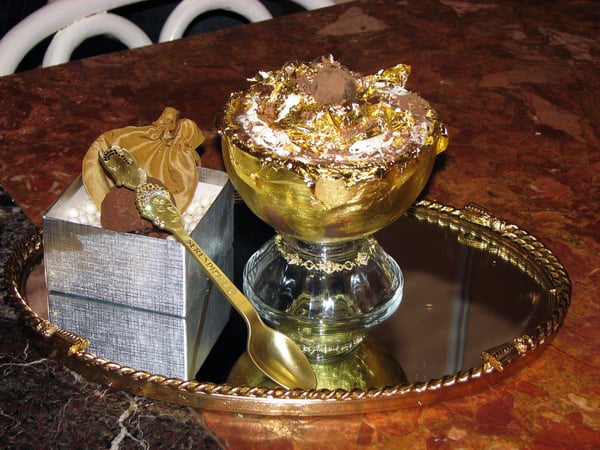 Frrrozen Haute Chocolate
Whilst Serendipity 3 created the most expensive ice cream on the planet, the Manila Social Club in Brooklyn currently has the priciest doughnut. Their Golden Cristal Ube will set you back $1,200 for a dozen! Each doughnut is made with ube, a purple sweet yam from the Philippines, and Cristal champagne which retails for roughly $200 per bottle. The outside is airbrushed with a 24-karat gold coat and topped with a gold leaf.
And to complete the glamourous experience, the costly Golden Cristal Ube doughnuts aren't just transported through the usual delivery trucks - they are delivered via Rolls-Royce!
"A lot of people, when they eat this doughnut, say 'Oh, that's rich,'" says Bjorn DelaCruz, the chef of the Manila Social Club. "Usually I tell them, 'No, it's wealthy.'"
Australia, of course, is home to some golden goodies, too.
Local chef Paul Medcalf from The Lord Dudley Hotel in Woollahra created the most expensive surf-and-turf pie. Known as the 'Posh Pie', it contained two Western Australian rock lobsters, premium beef cuts, Winter Black Truffles, and was finished with 23-karat German gold leaf. Its price? A whopping $12,000 AU!
Moving to a marginally more modest price tag, Nestlé Australia, rolled out an exclusive and limited edition range of golden KitKat bars in 2016 to celebrate the Chinese New Year. The fancy treat was sold for $88 AUD each.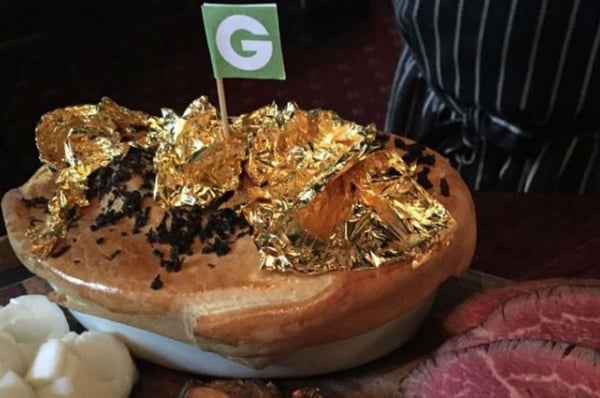 The Lord Dudley Hotel's Posh Pie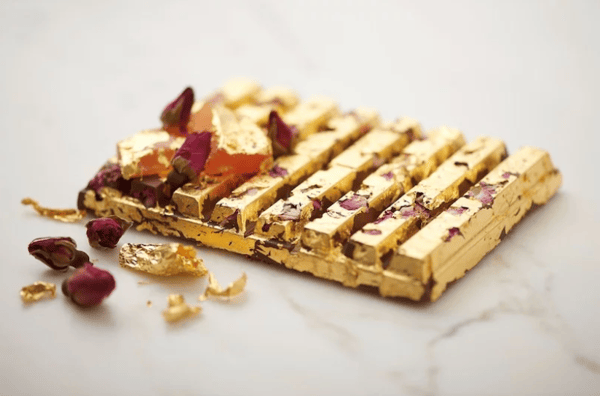 Gold KitKat
From pies to chocolates, even burgers haven't escaped the gold star treatment. The Golden Phat Stack from the Victoria-based restaurant Phat Stacks Burgers currently features 24-karat gold buns, two pieces of fried chicken, a pair of beef patties, bacon, and 3 slices of cheese. You can enjoy it today by upgrading your regular burger for just $50!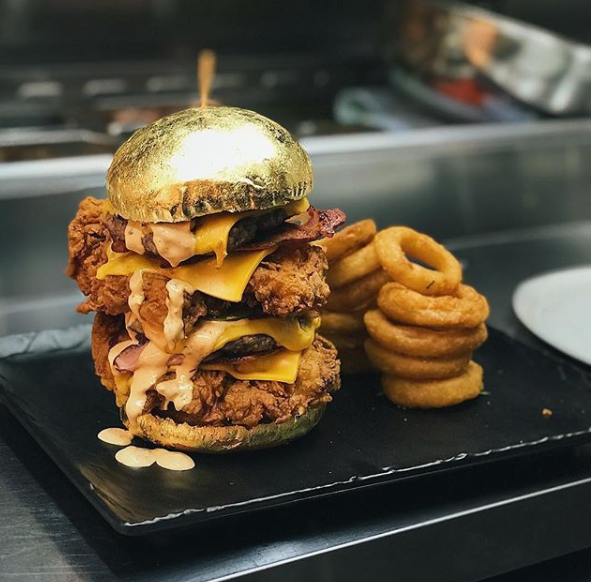 Golden Phat Stack Burger
So there you have it. The edible gold trend is definitely creating some interesting dishes along with some interesting discussion about the accessibility of food trends such as these. Of course we aren't suggesting you run out and source yourself some edible gold but hey, we do love sharing all the culinary delights we come across!
More food trends entries like this when you visit our blog!
---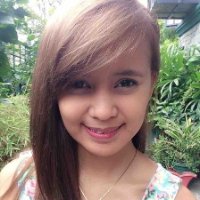 Written by
Avlya Jacob
Avlya Jacob is a content writer at Ordermentum. When not working, she enjoys writing online novels and spending time with her husband.
---