Food Trends 101: Fairy Floss - In Cocktails, Desserts, and Breakfasts!
Just when we thought we're finally done with the "unicorn food" fever, here comes another colorful, sparkly trend: fairy floss!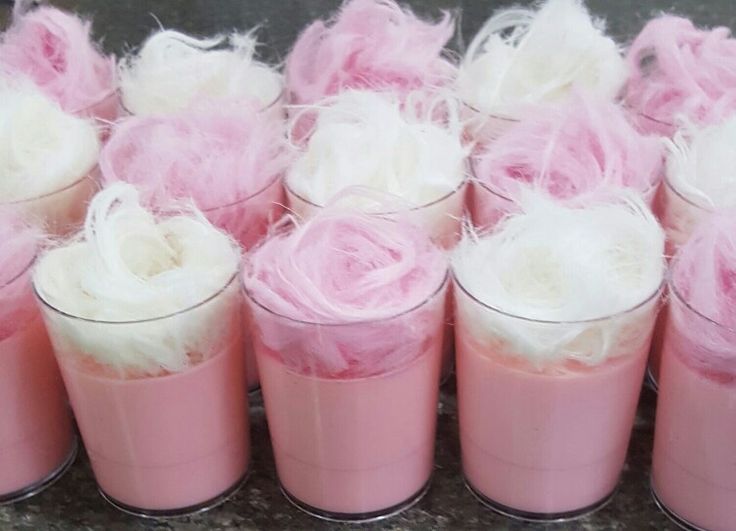 Just when we thought we were finally done with "unicorn food" fever, here comes another colourful, sparkly trend: fairy floss!
Also known as candy floss or cotton candy, in other parts of the world, it's been used to jazz up milkshakes and cakes or as an alternative to raw sugar. But did you know there's more to fairy floss than just as a decoration to your favourite dessert Here in Australia it has become a nationwide food craze (and the coolest trend sweeping Instagram) because of its many uses.
FAIRY FLOSS IN DESSERTS
We're pretty sure you've already heard about cotton candy s'mores and the popular fairy floss ice cream that arrived in Australia in December 2015. Fast forward to 2018 hand we've been introduced to a few more new sweet treats made with this fluffy, sugary delight.
Say hello to the Fairy Floss Dessert Burger and the Fairy Floss Burrito!
The incredible Fairy Floss Dessert Burger is a regular on the menu of Port Melbourne-based Long Story Short Café.According to Ly Nguyen, the cafe's co-owner, the Fairy Floss Dessert Burger was only supposed to be a limited offer, but it became so popular that they finally made it a menu staple.
And it's not hard to see why. This popular dessert boasts fairy floss topped with popping candy, freeze-dried raspberries, and flowers but once you pour a cup of coconut milk over it, the fairy floss disintegrates to reveal a honeycomb gelato-filled Sicilian brioche bun with jellies, fruits, and a delectable white chocolate matcha sauce!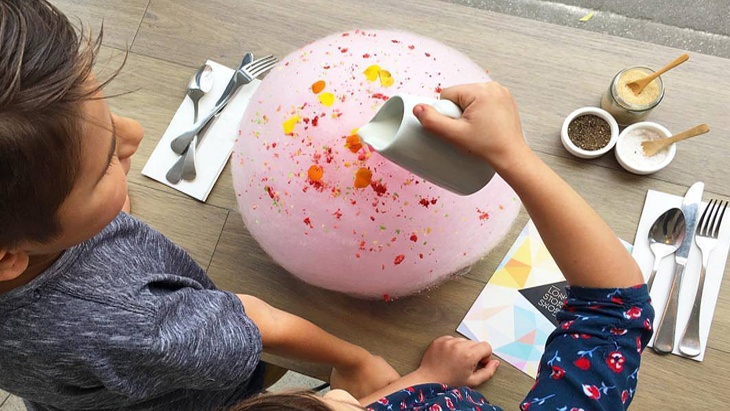 Long Short Story Cafe's Fairy Floss Burger (photo from Ellaslist)
The Fairy Floss Burrito is a yummy, colourful ice cream wrapped up in cotton candy. The wild invention of a dessert shop called "Sugar Sugar" in Sarnia, Ontario the craze has now firmly planted itself on our shores.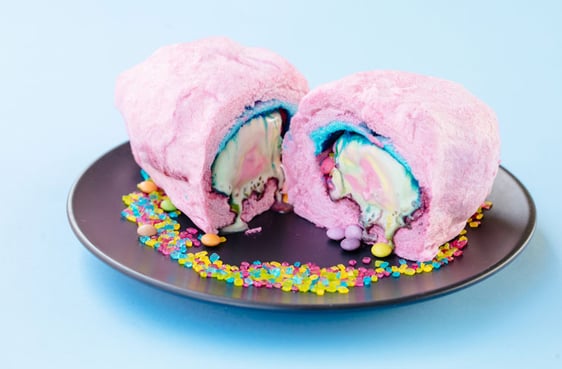 Photo from Urban List
FAIRY FLOSS IN COCKTAILS
Surprisingly, fairy floss isn't just for desserts alone. Several local bars are also using it to jazz up their cocktails. Ever heard of the Cotton Candy Martini? It's a cocktail topped with your favourite flavour of fairy floss. Similarly with The Bliss, a delicious cocktail decorated with house-spun fairy floss, available at the The Thirsty Wolf bar in Sydney.

Fairy Floss Martini (photo from Zomato)
The Om Nom Kitchen at the Adelphi Hotel in Melbourne also has a fairy floss cocktail as part of its signature menu. Called 'Sex on St Kilda Beach 28', it's the star attraction of the bar's ENGAGE YOUR SENSES range. Made with fresh fairy floss, peach liqueur, rum, chambord caviar, and rose foam it's definitely one for the bucket list.
FAIRY FLOSS IN BREAKFASTS
Who says breakfast can't be magical? In Perth, there are already several cafes offering the prettiest fairy floss breakfasts. One of them is Cafe 2 Twenty Four. This Belmont-based cafe is serving delicious coffee with blue and pink fairy floss perched on top.
Meanwhile, The Kava Cafe in Bicton offers a tower of delectable red velvet pancakes complete with Persian fairy floss, house-made cream cheese, and pistachio crumble. Whilst over in Fremantle Hush Specialty Coffee serves brioche french toast with poached peach, rhubarb curd, pistachio praline and a Persian fairy floss topping. Can we get a "Yes Please!"?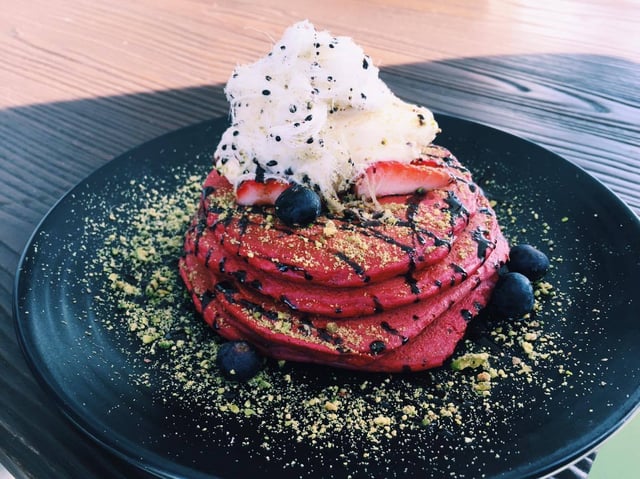 Kava Cafe's Red Velvet Pancakes with fairy floss (photo from Foodie Cravings)
So it would seem that the food and beverage industry isn't quite done with the 'unicorn food' craze just yet. In 2018, pastel-coloured dishes that look almost too magical to eat will still be THE thing. So why not hop onto the fairy floss bandwagon and see how you can add this sweet candy of threaded sugar in to your range.
More Food Trends 101 entries when you head over our blog!
---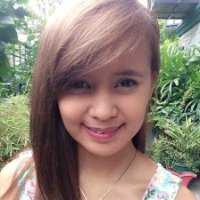 Written by
Avlya Jacob
Avlya Jacob is a content writer at Ordermentum. When not working, she enjoys writing online novels and spending time with her husband.
---