Australia has always had a love affair with doughnuts. Over the years, we've seen different kinds popping up all over the country, from syringe-filled sweet ones to savoury spaghetti-based. Now there's a new doughnut trend that's taking centre stage: doughnuts with wild but delicious fillings!
We've moved on from the days when doughnuts were only filled with chocolate, creams and fruit jams. Now we can expect to see this delectable dessert infused with thick and rich custards, butterscotch, and even coffee.
According to the
National Restaurant Association (NRA)
, these sweet treats with unique fillings are expected to gain popularity and will be seen on plenty of menus all over Australia.
Cafes and bakeries in other countries have already tapped into this latest trend. In Los Angeles, for example, Cafe Dulce serves doughnuts filled with Snickers. In New York, doughnut shop Du's Donuts & Coffee sell unique flavours like espresso cardamom, pear clove, and banana malt. Here in Australia, there are also several establishments embracing the trend.
One of the most popular is Donut Papi in Sydney. Their doughnut treats are filled with ube (purple yam from the Philippines), sweet strawberry sakura (cherry blossom), matcha white chocolate glaze, and Thai milk tea.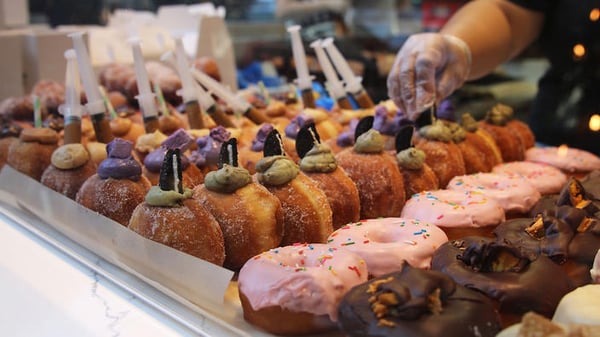 Donut Papi Doughnuts
"We have a lot of doughnut stores in the Philippines. We have doughnuts everywhere. Krispy Kreme, Mr Donut, as well as local chains. I realised I was craving them but [back then] there weren't really many doughnut stores in Sydney," says Kenneth Rodrigueza, the Filipino owner of Donut Papi.
"My first batch was a banana custard doughnut with white chocolate ganache. It took me almost two days and I wasn't really happy with it," he adds. "But I still brought it to work and someone said, 'That's the best doughnut I've ever had'."
Kenneth experimented with different types of doughnuts. Recently, he even teamed up with Indofood Australia to create the limited edition 'fried noodles donut'.
Alongside Donut Papi, Australia also has Bombolini Doughnuts that serve Italian-style doughnuts stuffed with the creamiest of custards and sweetest of jams, with a difference.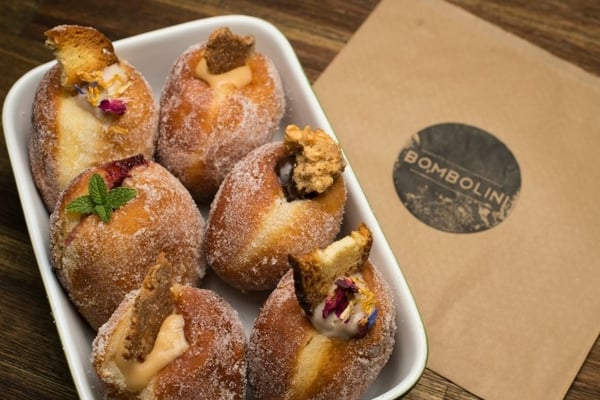 Bombolini Doughnuts
"The doughnut dough itself is special, as I use an enriched dough with zest and leave it proofing for a longer time to develop sourdough-like flavours," says Geoff, the master creator at the Canberra-based Bombolini. "They are made fresh on the morning of sale and filled til exploding with handmade flavoured custards and jams."
Moving to Queensland, Kenilworth Bakery is well-known for their cinnamon doughnut filled with coffee. According to owner Jenna Sanders, their barista who she worked with to create the treat, is out of this world.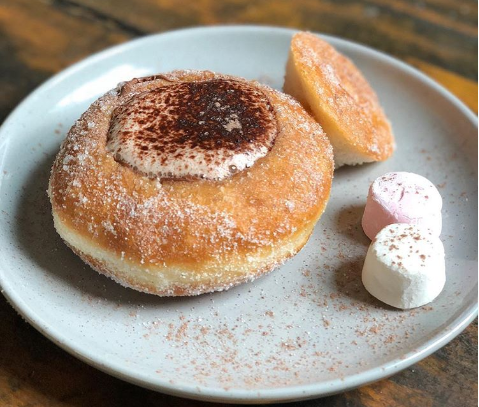 Kenilworth Bakery's Coffee cup doughnut
"He had the idea and played around with it, using my baking skills," she says. "Being Brazilian, he knows so much about coffee. It took us about a week to perfect but they are amazing."
So if you're a bakery and you are looking for a new product guaranteed to excite and delight why not experiment with this sugary dough base. Who knows you could create the next big thing in Doughnuts... What are you waiting for!
More food trends 101 entries like this when you visit our blog!