Healthy eating is beyond just a craze right now in Australia. Local customers are willing to pay extra for meals that contain fewer artificial ingredients and for foods that promote good health. One of those health driven trends is a push to consume less animal products. In fact, according to the global market research company, Mintel, some Australians are also ditching meat in favour of eating more greens. In its 2017 food trend report which has surveyed 1,500 local consumers, 14% of the respondents said they are avoiding red meat in their diet, while 10% responded they were eating more non-animal protein sources compared last year.
With such a big focus on health, revamping your product list and adding healthy options to it is a sure fire way to attract more customers and keep you on top of the market. Raw, vegetarian, and/or vegan-friendly products are some you could consider offering, given these three diets are becoming more mainstream. Here we break down the differences between the three diets and analyse their uptake so you can consider whether to offer them to consumers and how to meet their demands.
VEGETARIAN
Perhaps you're already aware of the idea of a vegetarian diet. People following this eating habit do not eat any type of meat, including fish, beef, pork, and poultry. Though they still consume animal products, such as eggs, cheese, milk, yogurt, and honey.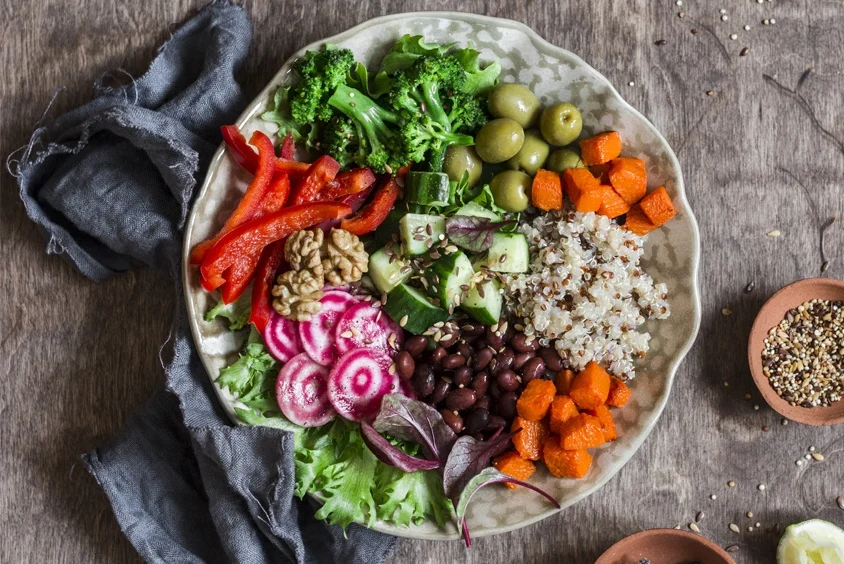 In Australia today, more and more people are adopting this kind of dietary plan, according to Roy Morgan. Their research revealed that the number of Australian adults who are "all or almost vegetarian" is now around 2.1 million - a huge increase from 1.7 million in the year 2012.
There are several reasons why people follow a meat-free lifestyle. A key driver is the health benefits they could get through eating no, or less meat. According to a past study from Roy Morgan Research, vegetarians aren't only driven by animal welfare - many Australians move to a vegetarian diet to lose weight and to become healthier. Another reason is the environment. As it requires more resources to produce meat than vegetables, more and more people favor consuming more greens over animal products. This has also caused the emergence of the 'flexitarian' or 'weekend vegetarian' - those that are making an effort to reduce the amount of meat in their diet (often to improve health or reduce environmental impact) without necessarily eating vegetarian full time.
When supplying vegetarian-friendly products to your retailers, make sure they are properly labeled with "vegetarian" so consumers can be certain that they do not contain any meat or meat-derived ingredients. You'll also want to be careful about how you cook food - does it mix with any meat products or use the same pans? If so, be ready to answer this question when asked as some may be quite particular about it. Another way to gain traction with this market is to switch to plant based oils when cooking, and be sure to promote it. This way, you can earn their trust and loyalty and they will keep coming back to you.
VEGAN
Vegan meals are similar to vegetarian meals. The difference is they go further than just meat - excluding all products derived from any animal or insect. People on a vegan diet eat no meat, eggs, honey, milk, or other dairy products.
While it sounds difficult to maintain, this lifestyle choice is actually getting more popular Down Under. Aussies are always on the lookout for vegan-friendly products, resulting in a rapid increase in demand for such goods. With this, Australia has been predicted to remain as the world's third fastest-growing vegan market, with a value set to reach $215 million by the year 2020.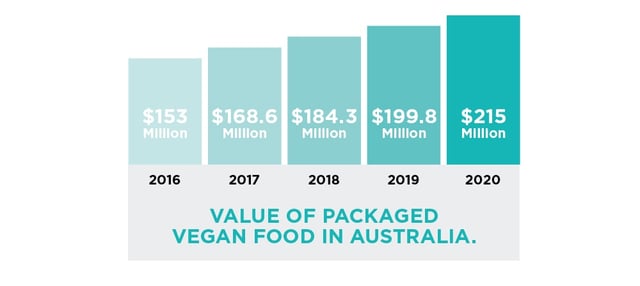 A vegan diet includes all kinds of fruits and vegetables, grains, legumes, nuts, fermented products, and soy-based foods. Because of the restriction of such common ingredients (like eggs and dairy), cafés, restaurants and bakeries that cater to vegans (and promote the fact) have gained huge popularity. Especially when these producers create versions of foods that vegans have typically missed out on. From cupcakes and croissants to gelato and pizza, cafés and restaurants across Australia are gaining notoriety for producing vegan alternatives to everyone's favourite foods. A great example is Mister Nice Guys in Melbourne, creating vegan donuts, croissants, cakes and other treats, or Gigi's Pizzeria in Newtown, Sydney. Gigi's became even more popular and really put themselves on the map when they switched to all vegan pizzas, drawing vegans from all over Sydney to seek out the rare pizzas.
RAW
Unlike the vegetarian and vegan approaches, the raw food diet doesn't require a person to eliminate the intake of animal-derived products, although given the lack of cooking it is most common that raw food will also be vegan friendly. A "raw foodist" could choose to eat meat or fish so long as they are unprocessed and cooked at temperatures not greater than 118 degrees Fahrenheit. The idea is that following a raw food eating habit is a good way to detoxify your system. This is because when the food is uncooked, your body will absorb all the enzymes, vitamins, and nutrients better.
Raw foodists have even claimed it is much healthier than a normal Australian diet, given that it's more of a plant-based food eating with little to no amounts of heavily-processed foods. Some examples of raw foods include fresh fruits and vegetables, beans, seeds, and nuts.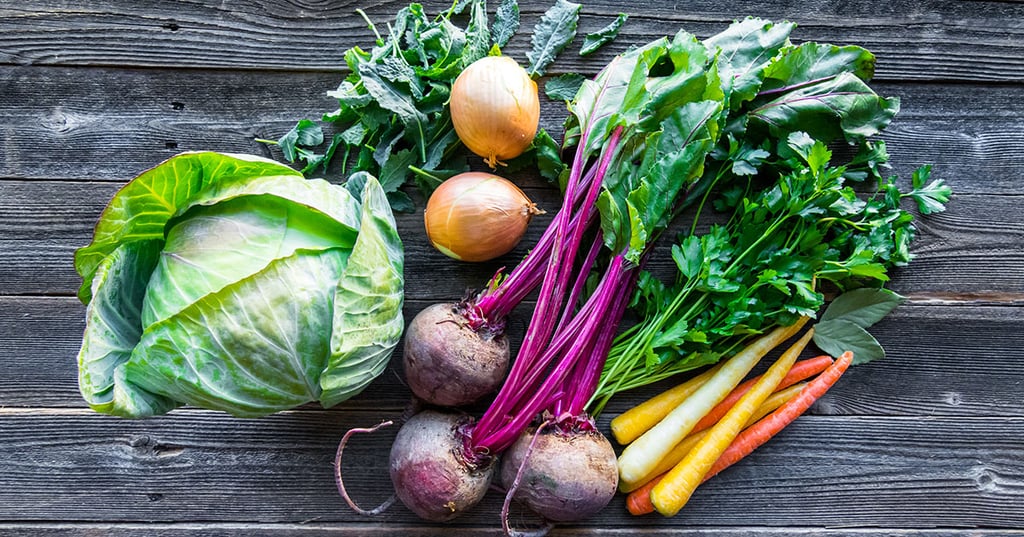 The raw diet has seen jars of protein balls appear on café counters all over the country, and the rise of raw 'treats' like cakes and slices - often made with nuts, coconut and dates as base ingredients. Pana Chocolate is a great example of a thriving business built on the trend. Starting with Raw, vegan chocolate, the company now produces beautiful and elaborate cakes that are now popping up at health conscious birthday parties and in café cabinets all over town and have skyrocketed the business to success.
As you can see, Australians' move to healthier eating is very evident. Vegetarian, vegan, and raw food diets are trending big time and a great way for your wholesale supply business to be ahead of the game and get a chunk of the growing market is to take advantage of these big food trends.
By becoming a preferred producer of foods that cater to raw, vegetarian and vegan diets can be a very lucrative way to attract a new market that is very loyal and loves to share food finds with their raw or vegan friends. Going after the niche can be a great way to put yourself on the map and meet the demand of cafés and restaurants looking to supply vegan/vegetarian or raw goods.
Some of the meat-free items you could add to your stocks are snack bars, biscuits, dried fruits, cake/baked good alternatives, spreads, and breakfast cereals. Cold-pressed oils, fruit and vegetable juices, fermented food like kimchi, and sweet treats are good inventory additions, too, if you're targeting raw foodists.
Got more ideas on what meat-free products to stock and to offer to consumers? Feel free to share them in the comments section below. Meanwhile, you can read more industry trends from us by visiting the Industry Insights section on our blog.