Food Trends 101: Aussies Scream for Vegan Ice Cream!
There's a new addition to the healthy treat family and it's on the rise, targeting consumers who fancy a sweet dessert without all the guilt!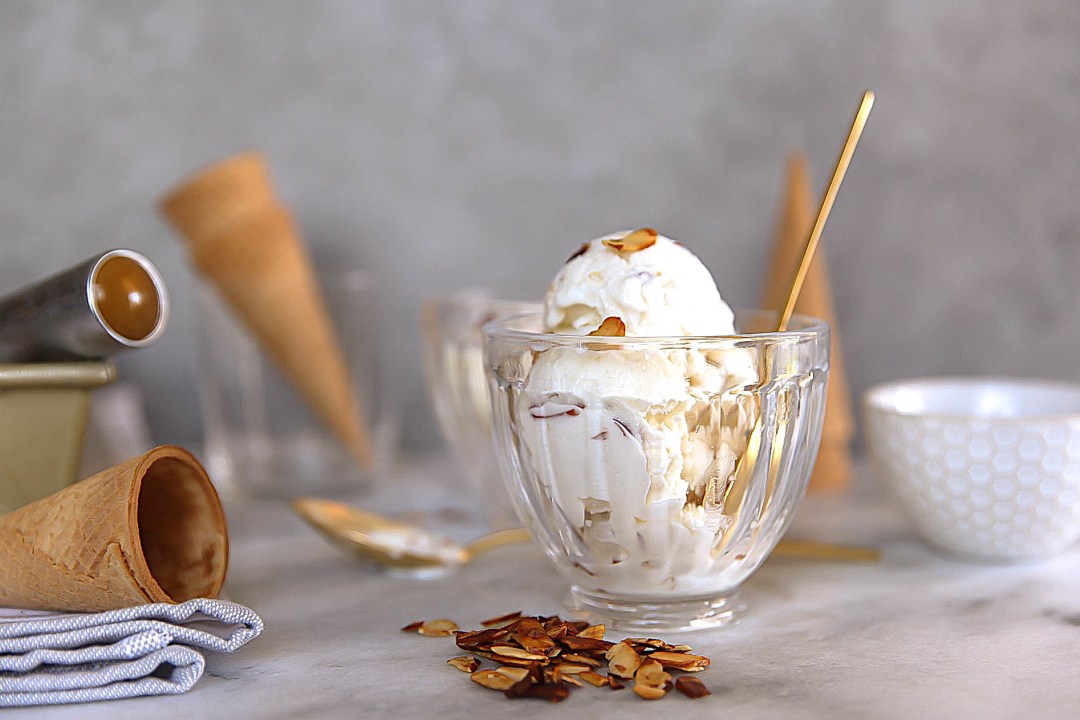 There's definitely no stopping the number of healthy, plant-based food options popping up this year. We've already seen the rise of plant-based cheeses (think cashew) and dairy-free frozen yoghurts (think co-yo). Whilst fermented teas and 'meat-free' burgers are also now having their time in the spotlight. And this year, there's a new addition to the health conscious trend and it's targeting consumers who fancy a sweet dessert without the associated guilt!
Yep, we're talking vegan ice cream!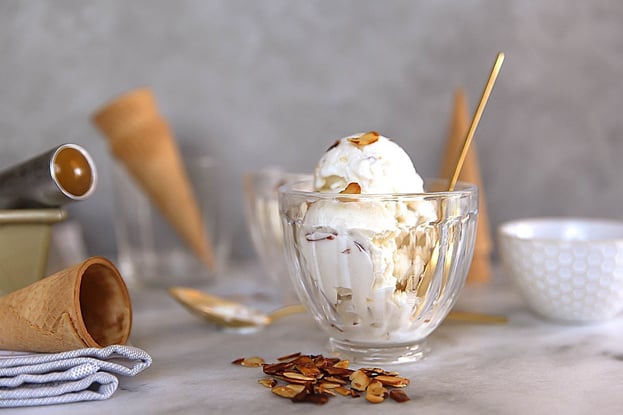 Image from Food and Flair
Vegan ice cream is made without a single animal product, using milk alternatives instead such as coconut milk, soy, and almond milk. The dessert tastes just as delicious as a real ice cream but boasts better health benefits, which is also the reason why it's become a hit amongst consumers - even non-vegan ones.
Many industry experts are predicting that this trend will continue as consumers remain more health conscious and vegan food trends continue to grow. In fact, according to market research firm Mintel, newly introduced vegan ice cream products now make up 4 percent of all new ice cream launches.
"There is consumer curiosity around dairy-free, particularly among younger people," says Alex Beckett, a global food and drink analyst at Mintel. "They perceive dairy-free ice cream to be a more permissible treat than regular ice cream."
Here in Australia, we are seeing lots of retailers already tapping into the vegan ice cream trend. In the Gold Coast, 7-Eleven convenience stores are now stocking dairy-free ice creams due to an increase in demand. One Queensland brand filling the freezers is CocoLuscious which sells fully organic, dairy-free ice cream. CocoLuscious's co-owner Leah Dumo-Heron says there's no surprise to this rising desire for the healthy dessert and recently their sales have "gone through the roof".
"They say one of the biggest trends in food is plant-based eating, it's the biggest growth in food at the moment," Leah said.
In Sydney, there's vegan ice cream truck, Over the Moo, which is serving coconut-based ice cream cones and sundaes. It launched last year and is said to be an Australian first! Currently, the Over the Moo truck offers nine creative flavours like Matcha Made in Heaven, Ginger Ninja Karate Choc, and I Fell for Caramel. Delicious toppings such as brownie chunks, sauces, sprinkles, and chocolate-covered pretzels are also on the menu.
Photo: Over the Moo Vegan Ice Truck
Vegan ice cream is quickly becoming the dessert of choice for many Australian consumers, especially those who are following a healthy lifestyle and are making more environmentally-conscious food choices. It's a trend that's going to continue in popularity this year and so there is no better time to tap in to it.
If you're thinking of adding vegan ice-cream to your range you might want to have a look at the well-known brands that are currently in the space. We've rounded up some of them below: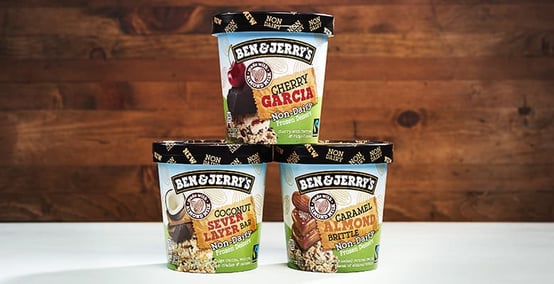 The first big brand to jump on to the vegan ice-cream trend, their dairy-free creations are made with almond milk and are 100% vegan.
Flavours include: Chocolate Fudge Brownie, Cinnamon Buns, Coconut Seven Layer Bar, Cherry Garcia
2. COCOTRIBE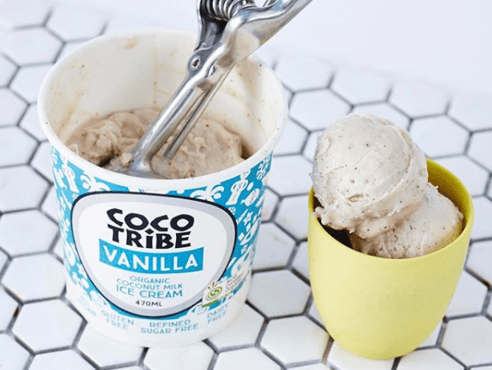 Based in Marrickville, Sydney and offering small batch coconut yoghurt and ice-cream, CocoTribe are currently taking over the town with stockists including About Life, Harris Farm and selected IGAs.
3. COCOFRIO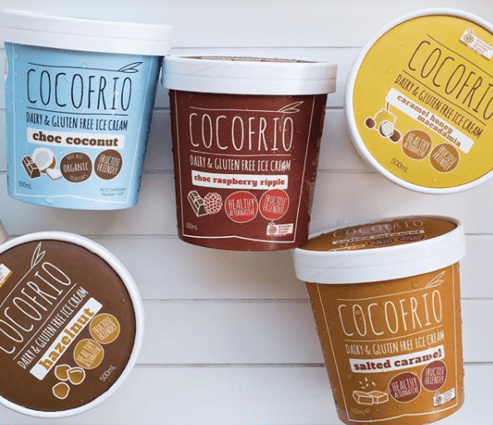 A Melbourne-based seller of dairy-free, gluten-free, and guilt-free ice cream. Their products are made with coconut milk and other organic ingredients.
Flavours include: Hazelnut Choc Delight, Iced Coffee, Mango, Salted Caramel
4. SO DELICIOUS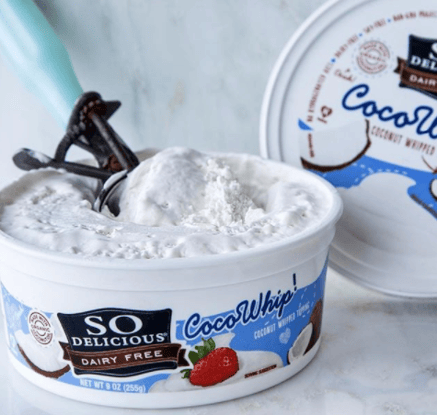 Offering everything from nutty beverages to frozen desserts and yoghurt alternatives these guys have a huge range of dairy-free treats to satisfy every consumer.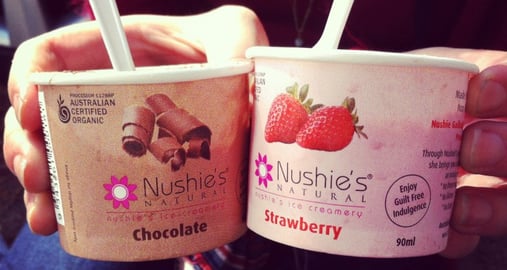 Makers of all natural and gluten free with no added sugar these treats are definitely "guilt-free".
Flavours: Chocolate, Strawberry, Vanilla, Royal Green Tea, and Truly Decadent Tiramisu
Want to read more Food Trends 101 entries like this? Go ahead and visit our blog!
---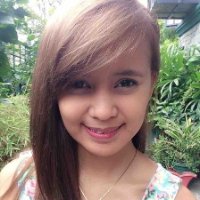 Written by
Avlya Jacob
Avlya Jacob is a content writer at Ordermentum. When not working, she enjoys writing online novels and spending time with her husband.
---