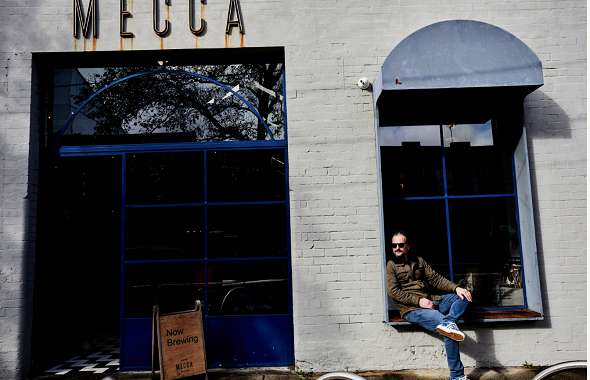 The story of Mecca
Mecca began through a series of events, starting in the late nineties. Our Founder, Paul Geshos had set up a cafe with his sister on the Northern Beaches of Sydney.
Interestingly, he set up the cafe because he loved hospitality, not because of his love for coffee. But coffee at that cafe became a very important part of that business and they ended up hiring professional baristas and upskilling waitstaff. It was at this time that coffee culture was starting to dial up in Australia, and there was starting to be a preference for freshly roasted coffee.
After that, the cafe was sold, and Paul went to work as a roaster. From there, he started to travel and go to trade shows in different countries, and realised that to truly have the best coffee across the flavour spectrum, he would have to go directly to the source - the producer. This wasn't common back then, but Paul managed to set up relationships, he bought a coffee roaster, and from there the business has evolved to what it is today.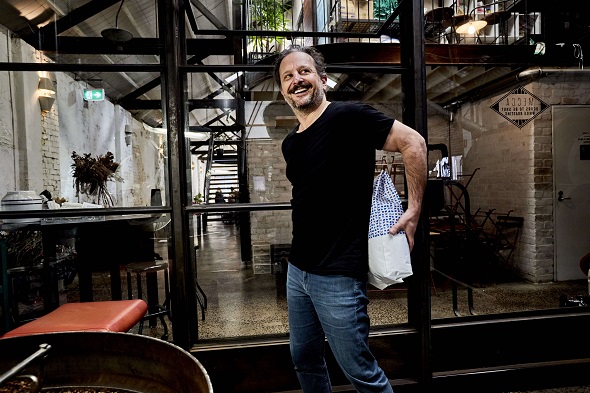 What are the main challenges you've had with scaling and growing Mecca?
COVID brought a lot of challenges to every hospitality business, including staffing issues and increased pay rates, inflation increasing fresh produce costs, supply chain issues and global shipping and global shipping constraints. That's on top of increased shipping costs, increased green coffee prices, and Brazil's loss of crop that's led to increased prices.
We've also found it a huge challenge has been explaining and justifying coffee price increases. Lots of cafes that are facing challenges like the above aren't prioritising coffee quality - but we won't compromise on that.
So now our challenge now is to communicate the importance of sustainable growth of the coffee industry and how to achieve that.
Why do you think Mecca has resonated with customers?
It really comes down to transparency, relationships and care.
We care about good coffee, we care about the farmers and farms the coffee comes from and we care to bring that experience to the customer. Communication and transparency are key. We want people to understand why we choose the farms we work with.
Polycultural farming and biodiversity are essential to sustain the land and to continue growing the best quality of coffee. Furthermore it provides a continuous and sustainable income for everyone in the supply chain.
Putting effort into fostering relationships with like minded businesses and people is another key element. We want to build partnerships that are based on mutual values and goals.
To assure we achieve that goal, training and education are crucial to our business.
How has Mecca used technology to improve business processes?
Tech has made so many things easier. In particular, Ordermentum has made it easier to track the progress of different customers and we use the Insights feature to see where there are changes in ordering behaviour.
This is incredibly important as it means we can follow up with customers and see if they have any concerns or offer them new products if their current ones aren't working for them.
We also use tech everywhere else in the business. For example, we use roasting software so we can be more precise with every roast. And we use CRMs to keep track of all our customers and so that all team members can see where communication is with any particular team member.
What were the main problems/challenges you were looking to solve by using Ordermentum?
Being able to collate incoming orders and convert them into our production schedule.
We roast to order and needed a system by which we could operate our production in the most time efficient way.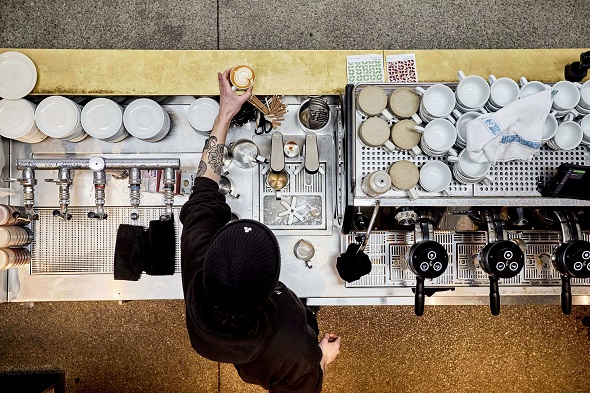 How has Ordermentum helped you solve them?
Our production process is driven by the order/delivery day schedule set up for each customer.
We're now able to balance out the production load in a way that allows us to manage our time more efficiently throughout the week.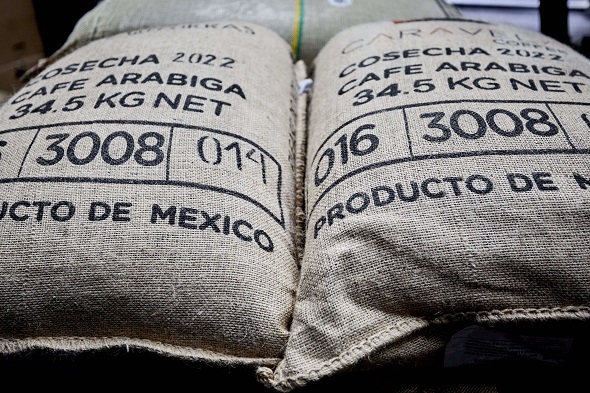 What is your favorite feature of Ordermentum?
Being able to adjust customer orders after they've made them is incredibly helpful, and this happens on every roast day, so three to four times a week.
It's also very handy being able to change what each customer sees on the ordering platform.
From the supplier side you can easily make changes and additions (like pricing, variations, etc) to the products on the platform.
It's super easy to onboard new customers, and of course, the integration with Xero is fantastic and makes life so much easier.
How has the Growth Engine feature helped you?
We've found that because of Growth Engine, new customers find us really easily via Ordermentum, which means that we're generating more business.
It's definitely generating a lot of new business for us, and Growth Engine plays a big part in that, even for our casual accounts. Customers can easily find us on Ordermentum and start ordering without having to have had to get in touch or be set up as a blend account.
Essentially, it's very easy for a prospective customer to try out a roaster without committing. And if they do like us, they can easily get in touch with us after and convert to a blend account.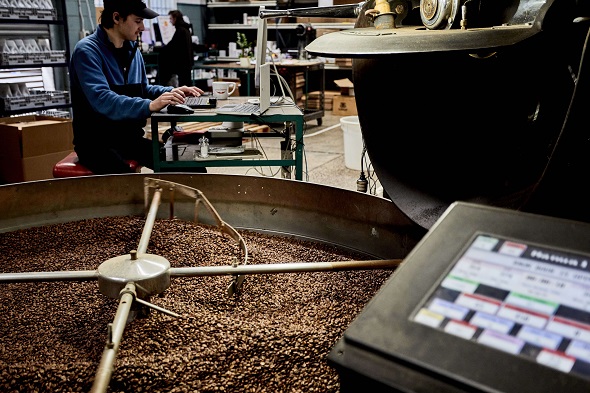 What feedback do you get from your customers using Ordermentum?
Our customers find the platform really easy to use. The ability to have multiple suppliers all on one platform is very attractive for customers and definitely makes their life easier.
We also find it super easy to onboard new customers which takes one big pain point away.
Once they're onboarded, they find it easy to use the platform, and they're able to raise issues directly on the platform.
How has/is Ordermentum helping you to reach your business goals?
Besides customer growth through Growth Engine, we're also increasing revenue because it's easy to put up new products straightway. That's because the platform reduces the time between launching and selling anything new.
The ease of use and ability to set everything up very quickly allows us to spend less time on admin and more time directly with our customers - and that's exactly the kind of tech any hospitality business needs. We're here to build relationships but that takes time, so anything that helps with that is a bonus.
What's next for Mecca?
So many things. Expanding, building and rebuilding the specialty coffee community and further educating the public on what we do and why we do it.
The coffee industry is also seeing a huge update and fast growth in technology in regards to equipment.
Grinders with inbuilt scales, automatic milk steamers, and machines that you can program to the tee.
Staying up to date and moving with the technology growth is important to keep growing ourselves. There's a new generation of baristas and cafe owners out there, and innovation and creativity will see us holding our heads above water.
What would you say to anyone considering using Ordermentum for their business growth?
Do it. It's a great platform that allows your business to tailor it to their individual needs.
You'll easily be able to onboard new clients, have an overview of your customer activity - and it generates new business!
---
At a glance
CUSTOMER

Mecca Coffee

LOCATION

Sydney, NSW

INDUSTRY

Coffee