Food Trends 101: Warrigal Greens, Lemon Myrtle, and other Australian Native Ingredients
Now that diners are becoming more interested in where their food comes from, native ingredients are finally getting the attention they deserve.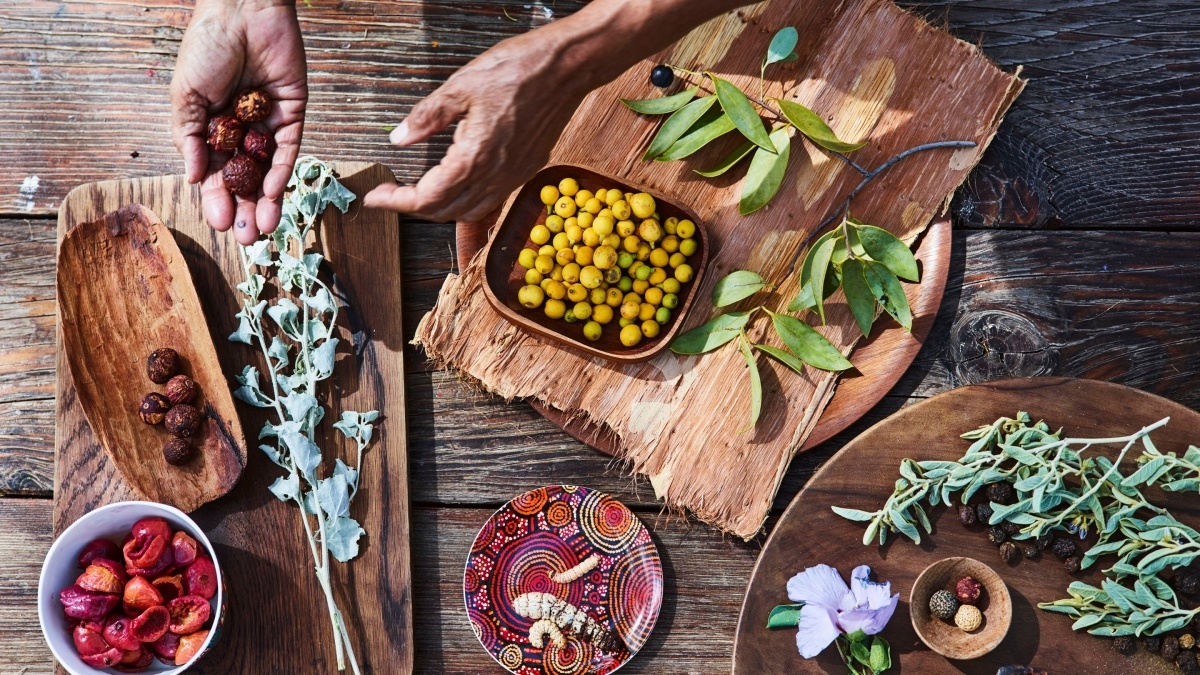 As consumers become more and more interested in where their food comes from and in the health benefits certain super foods provide, Australian native ingredients are currently enjoying the spotlight within the dining scene. In fact, they are amongst our most exciting food trends to date. And it's all thanks to top local chefs who are experimenting and incorporating them in their restaurant menus.
It's not only the distinct and unique tastes that are appealing, their proven health benefits are also a big pull factor. According to a past study by the Australian Government Rural Industries Research and Development Corporation, native foods are rich in antioxidants. They were found to be good sources of magnesium, calcium, zinc, folate, and vitamin E.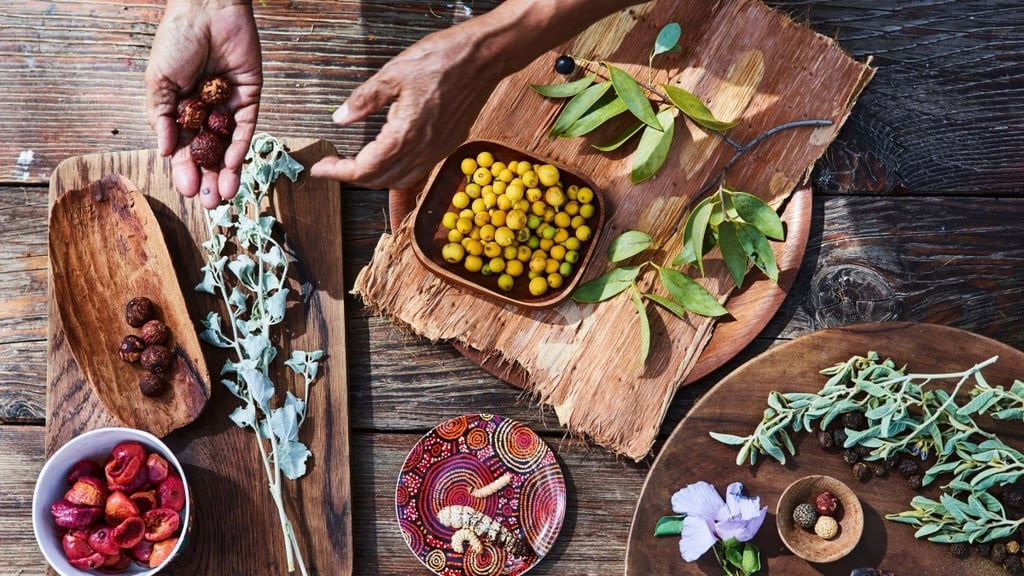 Native Australian ingredients (photo from: Tourism Australia)
So what can we expect to see on these trailblazers' menus and how can you incorporate them in to your product range?
WARRIGAL GREENS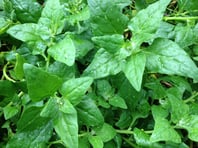 Also known as Botany Bay greens, this leafy vegetable is one of our most popular edible native plants. It looks like your favourite type of spinach but it has a more complex flavour, which makes its blanched leaves great as a side dish or even mixed into a green smoothie. The vegetable can also be stir-fried or used to create spinach-type pies and quiches.
LEMON MYRTLE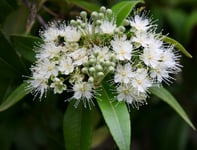 Chefs love using this native flowering plant because of its lemon aroma and zesty flavour that's part lime and part lemon. Typically, it's used as an additional punch of flavour to chicken stuffing or as a rub for fish. It's also great for sweet treats like ice cream and sorbets or for cakes and muffins, or you can even add it to Thai stir-fries to give them a little something more in flavour.
PEPPER BERRY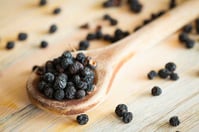 Pepper berries are known for their versatility and intense heat. They're actually much hotter than your traditional chili. The stems, leaves, and berries have a mild, fruity pepper taste and produce antioxidants. When mixed with Lemon Myrtle, they make the perfect seasoning for chicken, fish, and roast vegetables. Pepper berries are also great to add to yoghurts, ice cream, jellies, pasta, and pale sauces since they give a soft pink natural colouring.
SALTBUSH WATTLESEEDS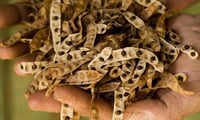 Roast and grind these native edible seeds and you'll get a versatile ingredient that has so many uses in the kitchen. Its nutty, coffee-like flavour makes it perfect for sauces, casseroles, and baked goods like cakes and biscuits. It can also be mixed with regular coffee, too, for an instant boost in flavour.
ILLAWARRA PLUM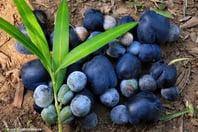 This pulpy, bright purple fruit gives a sweet and plum wine-like flavour. It's commonly used to make desserts like jams, tarts, cakes, and sugary beverages.
BUSH TOMATOES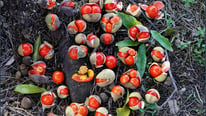 Also known as kutjera, bush tomatoes are quickly becoming a firm favourite in many kitchens across the country. It is a very versatile fruit that has a spicy tomato flavour and slightly sweet caramel taste. When dried and ground to a powder, it can be made into relishes and sauces or can be added to any tomato-based dishes.
We are seeing these native ingredients and a whole host of others already popping up on menus at many contemporary Australian restaurants. Northern Territory's Tali Wiru, for example, serves hot chocolate drinks infused with wattleseeds. Sydney's Billy Kwong, offers savoury saltbush cakes and steamed dumplings filled with leafy warrigal greens. Whilst Attica, Vue de Monde, and Wildflower are also incorporating native Australian ingredients into their dishes.
Australian native ingredients have boldly stepped in to the spotlight and it's great to see a growing number of restaurants embracing this trend. You too can start experimenting with these unique, flavoursome ingredients to diversify your product range and carve out a niche for yourself within the always competitive food and beverage industry.
We'd love to hear how you are incorporating Australian native ingredients in your product ranges. Share your creations below or on our Facebook page.
Want to read our other Food Trends 101 entries? Head on over to our blog!
---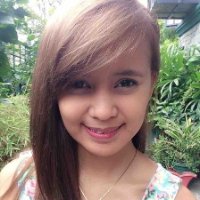 Written by
Avlya Jacob
Avlya Jacob is a content writer at Ordermentum. When not working, she enjoys writing online novels and spending time with her husband.
---