The countdown begins as we're only a few weeks away from this year's Fine Food Australia show in Sydney!
Held at the International Convention Centre Sydney in Darling Harbour from September 11th to 14th, Fine Food Australia is the largest and most respected trade exhibition for the foodservice and retail industries. It will draw together hundreds of restaurateurs, coffee connoisseurs, renowned chefs, and successful food operators to showcase new products, unveil fresh ideas, and demonstrate innovative technologies.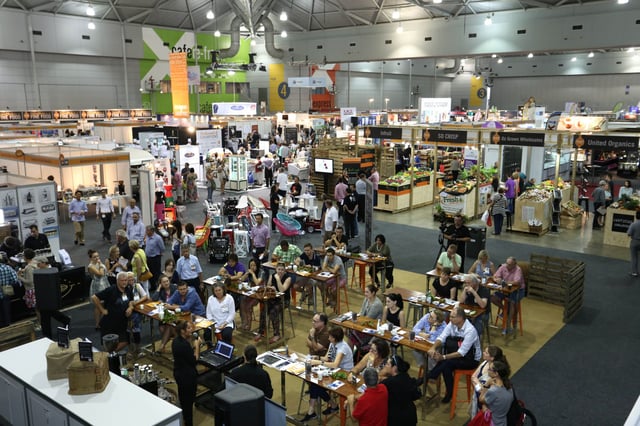 Among the many exhibitors who will be present at the upcoming big event is Ordermentum.
Ordermentum provides a mobile platform that makes ordering and payments easy and hassle-free. We help food and beverage businesses get orders and payments in on time, every time while allowing customers to place orders faster at the time that suits them. Three things you'll love about our app:
It provides suppliers with a single interface where they can set up a digital catalogue to showcase their products and manage all their customer orders
It has an instant credit card or direct debit payment feature, meaning you no longer have to manually send invoices and chase late payments
RIt cuts down admin work, operating costs, and bad debt, and improves sales and cash flow
Attendees of Fine Food Australia can catch us at stand S35 in the Drinks Area (Level 1 - Exhibition Lower Halls) to meet our friendly product experts and see our live app demonstrations. We will be showing how retailers and suppliers can connect using the Ordermentum app and how easy it is to take and place orders. Our partner (and customer!) Luxe Bakery, who will be sharing the stand with us, will also be giving away some goods for you to try.
This is your chance to visit the country's leading foodservice exhibition and get your hands on our solution that has been purpose built for the food and beverage industry.
Free tickets
We've got 50 tickets to give away to the show. If you'd like one of our tickets, call us on 1300 336 724 or click here request a ticket, and to pre-schedule an appointment to talk to a member of our stand, and. We look forward to seeing you at the show!
EVENT DETAILS
Fine Food Australia
Date: 11 – 14 September 2017
Venue: International Convention Centre Sydney, Darling Harbour
Location of Ordermentum Stand: S35, Drinks Area, Level 1 (Exhibition Lower Halls)
For more event information, go to https://finefoodaustralia.com.au.
Meanwhile, to read more news about us, visit the "Ordermentum News" section on our blog.