Sugar is the new "villain" of health.
Over the last couple of years, mainstream media has been awash with reports that excessive consumption of the white granules results in serious illnesses like diabetes, hypertension, high cholesterol, and the most common - obesity. Consumers are completely aware of this and are now beginning to ditch what was once a pantry staple to switch to a healthier option. But how is it impacting the industry?
Right now, many consumers are turning against sodas and candies and are looking for more sugar-free products on the grocery shelves. Research firm NPD Group has even discovered that sugar is one of the additives people are actively removing from their diets. In Australia alone, 24% of consumers follow a dietary plan that has a reduced sugar intake, while 44% say they no longer use sugar as an ingredient. Additionally, 56% state they choose not to buy sugar given its harmful effects to their health.
Now although this seems like good news for the government and nutrition experts, it isn't the case for food manufacturers and major beverage bottlers.
VALUE AND SALES OF SUGAR, SWEET SNACKS, AND SOFT DRINKS DECLINE
With more and more Australian consumers moving away from sugars and heavily-processed foods, we're seeing a clear drop in the value and sales of sugar.
As Nielsen found out, the total volume of sugar sales in Australia declined by -3.5% in 2016. Other categories in the sugar sector, including raw, brown, and caster, have also seen a clear drop. IRI's research backed this up, revealing that the value of sugar has recently slumped to 5.1%, while sugar substitutes have fallen to 7.2% as Aussies try to look for food products with no added sugar.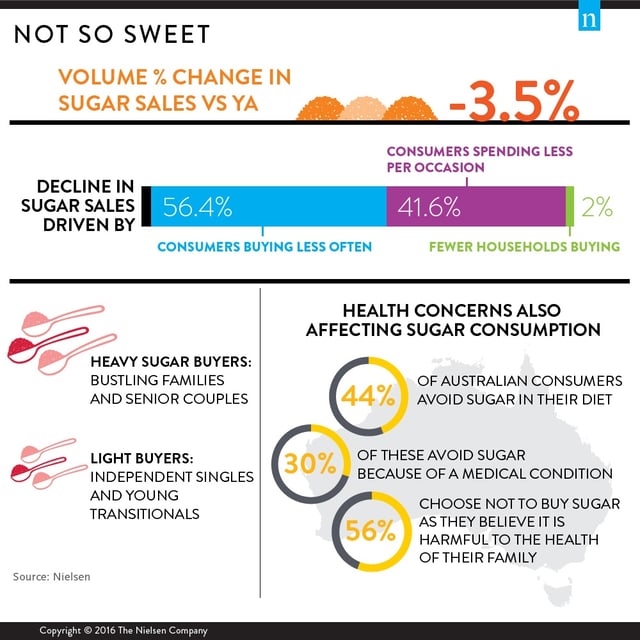 The sweet snacks sector has also experienced the same fate.
In the U.S and U.K, the value of the sugary breakfast cereals category dropped by 14% between the years 2011 and 2016 and is even expected to decline by 2% more within the next five years. Major cereal manufacturers, including General Mills and Kellogg's, have actually been struggling to stay on top of their sales and have entered the "less-sugar" snacks category just to try to meet changing demands. In particular, Kellogg's sales slipped by 1.2% for its Morning Foods division, which includes cereal brands Froot Loops, Raisin Bran, and Mini Wheats, as consumers' tastes continue to change.
Meanwhile, several leading global grocery retailers have also banned the sales of sweet snacks, like biscuits and chocolate confectionery, resulting in bakery manufacturers seeing their SKU count reduced in some grocery stores.
Speaking of bakeries, the sweet bakery market in some countries is starting to feel the impact of the so-called 'war on sugar', as well. In the U.K, a number of adults has been turning away from pastry products and sweet baked goods due to health concerns. Consumers snacking on sweet baked products have dropped 12% while those consuming pastries have fallen 11%, according to market analyst Mintel.
Alongside bakeries and breakfast cereal manufacturers, major beverage bottlers are also seeing a decline.
Globally, soda sales dropped 1.2% last year. This was the 12th consecutive year the sector saw a decline. Beverage behemoth Coca-Cola is even going through a profit loss as consumers choose to look for healthier alternatives. In the U.S, the company's revenue went down by 13% over the last five years and profit has decreased by 28%. It has also been reported that Coke USA has chopped thousands of jobs and changed executives as it struggles to keep up with the change.
Coca-Cola Amatil in New South Wales is not doing well, either. Their revenue may have increased slightly over the last five years, but their profit has slumped by nearly half. They have even announced a profit warning and the closure of their plant in South Australia.
SUGAR TAX RECEIVES NEGATIVE REACTIONS
Taxes on sugar (particularly sugary drinks) have been or are about to be introduced in several countries in order to combat the rising number of obesity cases. And unsurprisingly, some giant beverage firms aren't happy about it.
Last year, when United Kingdom MP George Osborne announced a sugary soft drink tax as part of the 2016 Budget, Coca-Cola U.K was among the companies who reacted with criticism, saying it was the wrong way to tackle the obesity problem.
"We believe and acknowledge and understand the issues around obesity and we have worked for a long time to try and address [this] as an industry and as a company… for example, with light and no calories [drinks]. Still, there's clearly more that can be done. We don't believe it is the right solution… we argue that there's more and better ways we can address this issue. We have a different view on how it can best be done," Coca-Cola U.K's vice-president and general manager, Leendert den Hollander, pointed out.
Osborne's levy will tax soda manufacturers according to the volume of beverages they produce. The price of soft drinks that contain at least 5 grams of sugar per 100ml (e.g Sprite, Fanta, and Schweppes tonic water) will be increased. On the other hand, drinks with more than 8 grams of sugar per 100ml (e.g Red Bull, Coca-Cola, and Lucozade Energy Original) will have a much higher tax.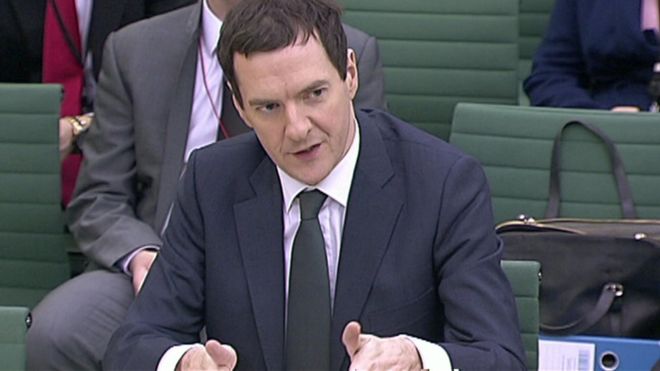 Like Coca-Cola U.K, UK soft drink producer Britvic also isn't happy with the levy. "We are extremely disappointed that the government is proposing to introduce a soft drinks tax from 2018," the company said in a statement. "Singling out soft drinks alone will not solve the obesity problem, given the small proportion of calories they contribute in the average diet. We remain of the view that only a holistic, wide-ranging strategy will tackle obesity."
The levy will be launched in April 2018 in order to give major manufacturers enough time to change the ingredients of their beverages.
WHAT MIGHT A SUGAR TAX LOOK LIKE IN AUSTRALIA?
In Australia, a sugar tax is also being proposed.

Nutrition experts are calling for the introduction of junk food bans and a tax increase of at least 20% on sugar-sweetened drinks and unhealthy foods to fight the obesity crisis in the country, where 2 out of 3 Australians are considered obese or overweight.
According to researchers at the University of Melbourne, a sugar tax could result in reduced health costs and longer lives if introduced along with other actions encouraging healthy eating. Taxing foods that are high in sugar, saturated fats, and salt while subsiding fruits and vegetables could also save about AUD $3.4 billion in healthcare costs, as revealed in a recent study published in PLOS (Public Library of Science) Magazine.
"The study suggests that taxes and subsidies on foods and beverages can potentially be combined to achieve substantial improvements in population health and cost savings to the health sector," the article stated.
Federal politicians understand this issue, but still rejected the proposals due to the effects of the tax on the products' prices.

"We're committed to tackling obesity, but increasing the family's weekly shop at the supermarket isn't the answer," Minister for Health, Greg Hunt, defended.
For instance, the sugar tax will increase the price of ice cream by 65%. This is because the foods affected will be taxed based on the units of sugar, saturated fat, and salt they contain. Products that had high units of all three (sugar, salt, saturated fats) would have a bigger price increase compared to those who only had high saturated fat but not high salt or sugar, as explained by Professor Tony Blakely, the co-author of the study. Ice cream and chocolate bars would see the biggest increases due to their sugar and fat content.
Here's what the other foods would look like if the tax goes through:
Cadbury milk chocolate bar 50g : $2.02 will become $2.22 (10% increase)
Nestle Peters Ice Cream Original Vanilla 2L : $6.09 will become $10.05 (65% increase)
Coca-Cola soft drink bottle chilled 600ml : $3.00 will become $3.28 (9% increase)
Coles Sausages Classic Beef 560g : $3.30 will become $3.87 (17% increase)
McCain Pizza Family Supreme frozen 500g : $6.53 will become $7.12 (9% increase)
Source: PLOS Medicine, based on 2010 prices
As the estimates show, beverage manufacturers aren't the only ones who will be affected by the proposed sugar tax. Cafes, restaurants, and of course, consumers, will suffer too, as manufacturers might pass on the tax through higher retail prices.
Right now, the debate on whether Australia should implement a sugar tax like the U.K and other countries carries on, and it seems like it's not going to end anytime soon.
NEW SUGAR FREE PRODUCTS LEADING THE CHANGE
Tax or no tax, a number of up and coming food manufacturers are leading the market by addressing the growing demand for sugar free products. One of the most talked about companies in the US is Halotop - an icecream manufacturer that makes sugar free, low fat icecreams with as little as 240 calories per pint. While many ice cream manufacturers have tried to make health improved versions, Halotop seems to be the first to have really cracked an option that consumers are enjoying, and the results are clear - in recent months it has become the top selling ice cream product in the US.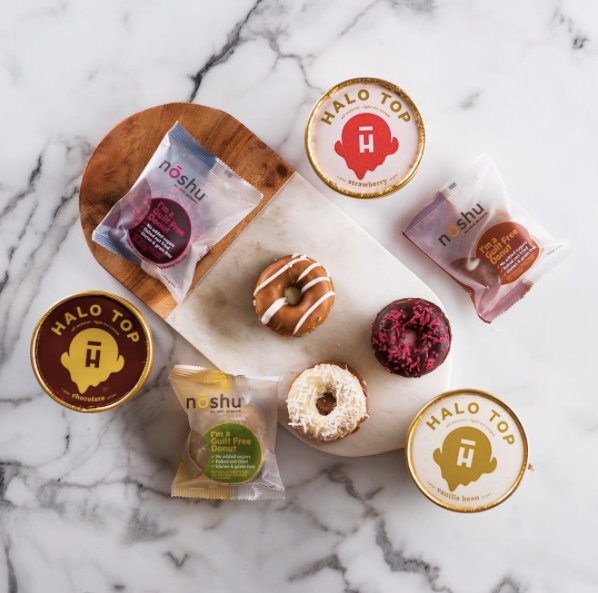 Locally, donut manufacturer Noshu makes sugar free, low carb, gluten free donuts that are the perfect sweet treat for someone counting the calories (with only 130 calories in each one). These donuts have grown quite the cult following, meaning they are now in hot demand in supermarkets, convenience stores, served with desserts and smoothie bowls at cafes and the company is has recently launched muffins and sugar free cake mixes.
Australian author Sarah Wilson has also launched a business empire off going sugar free. The success of her bestseller I Quit Sugar has lead to an online programme and a range of products sold in Woolworths supermarkets.
Where sugar sales are declining globally, the market for alternative sweeteners (such as those used in Noshu, Halotop and I Quit Sugar products) is expected to grow 4.78% to 2020.
HOW ARE FOOD AND BEVERAGE MANUFACTURERS RESPONDING?
In response to the UK sugar tax and to the changing consumer preferences, big beverage firms are now reducing sugar in their products.
Uxbridge-headquartered Lucozade Ribena Suntory, the producer of soft drinks brands Lucozade and Ribena, announced late last year that it would cut down the sugar in its beverages to half and replace them with artificial sweeteners to escap taxes and respond to changing demands.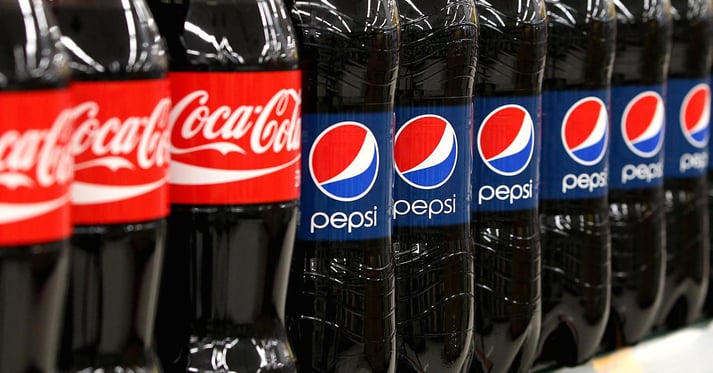 Coca-Cola, meanwhile, said it will not change the ingredients of its classic and original beverage, but has decided to sell smaller cans of sodas with lesser calories and promote healthier versions of its drinks and has introduced Coca-Cola No Sugar."We believe our 2020 goal of half of Coca-Cola sold as low or no-sugar, will be achieved by April 2018, making the UK the first country in the world to reach that milestone," UK bottler CCEP explained.
PepsiCo has also pledged to reduce the calorie content of their drinks. According to the manufacturer, its products will contain 100 calories or less per 12-ounce serving by the year 2025. Its focus now is to also promote their zero or low-calorie offerings, including the re-launched Diet Pepsi with aspartame and the Pepsi Zero Sugar brand.
"We have to make sure that our products meet changing consumer needs," PepsiCo Chairman and CEO, Indra Nooyi, expressed.
Fortunately, beverage firms aren't the only ones making the change. Some big food manufacturers have also announced they were going to cut down sugar content in their products.
Nestlé, well-known for the sweet snacks Kit Kat, Violet Crumble, and Aeros, has found a way to reduce the amount of sugar in some of its chocolates by 40 percent without changing the taste customers are used to. Kellogg's, on the other hand, has guaranteed to remove at least 723 tons of sugar from all its cereals, including Coco Pops and Frosties. The manufacturer's new formula would reduce the sugar levels from 35% to 20%.
WHAT CAN YOU DO?
Local bakeries, food manufacturers and cafes are right to be concerned about how a potential sugar tax might affect the business. But the good news is, case studies like Noshu, Halotop and global sales figures of alternative sweeteners show that regardless of whether a tax comes in, the demand for sugar free products is real! There has never been a better time to experiment with creating low sugar alternatives. Taking a leaf out of the books of global behemoths like Coca-Cola and Pepsico, researching and trialling sugar alternatives like Stevia, Erythritol or Truvia (a combination of different alternatives, as used in the new Coke No Sugar) can reap serious rewards.
More and more cafes and even supermarkets are stocking refined sugar free treats - from caramel slices made with dates, cakes made using Noshu's recently launched baking mixes. By getting ahead of the trend (and ahead of any taxes), you can have your shot at launching a unique product that could gain the cult following of Halotop or Noshu, and become a market leader.

The "war on sugar" is raging on and does continue to impact the entire food and beverage industry. But, who is responsible for solving it? Is it really the food and drink manufacturers? Or is it the choices of consumers? Let us hear your thoughts below.

Meanwhile, for more industry insights, you may check out our blog.